We can all benefit from more fruits and vegetables! Plus, they're good for your health AND good for your mood! Learn more about plant-based foods for mood, and a delicious recipe to try from my book.
I have partnered with Have a Plant to share with you today's topic about how fruits and vegetables can boost mood and overall health. Plus, I have a fun giveaway to announce!
Eating more plants should be a part of everyone's healthy lifestyle. And the best part is that this doesn't mean you have to follow a specific diet!
Foods for Mood and Mental Health
Research shows that eating fruits and vegetables, whether raw, cooked, or canned, has a positive impact on mental health. To benefit from this, consuming the recommended 5 servings of fruits and vegetables a day will set you up for success!
And as you know, mental health is only one part of the picture when it comes to our overall health. So, I also want to share more about how fruits and vegetables can benefit you.
Insights About My New Book!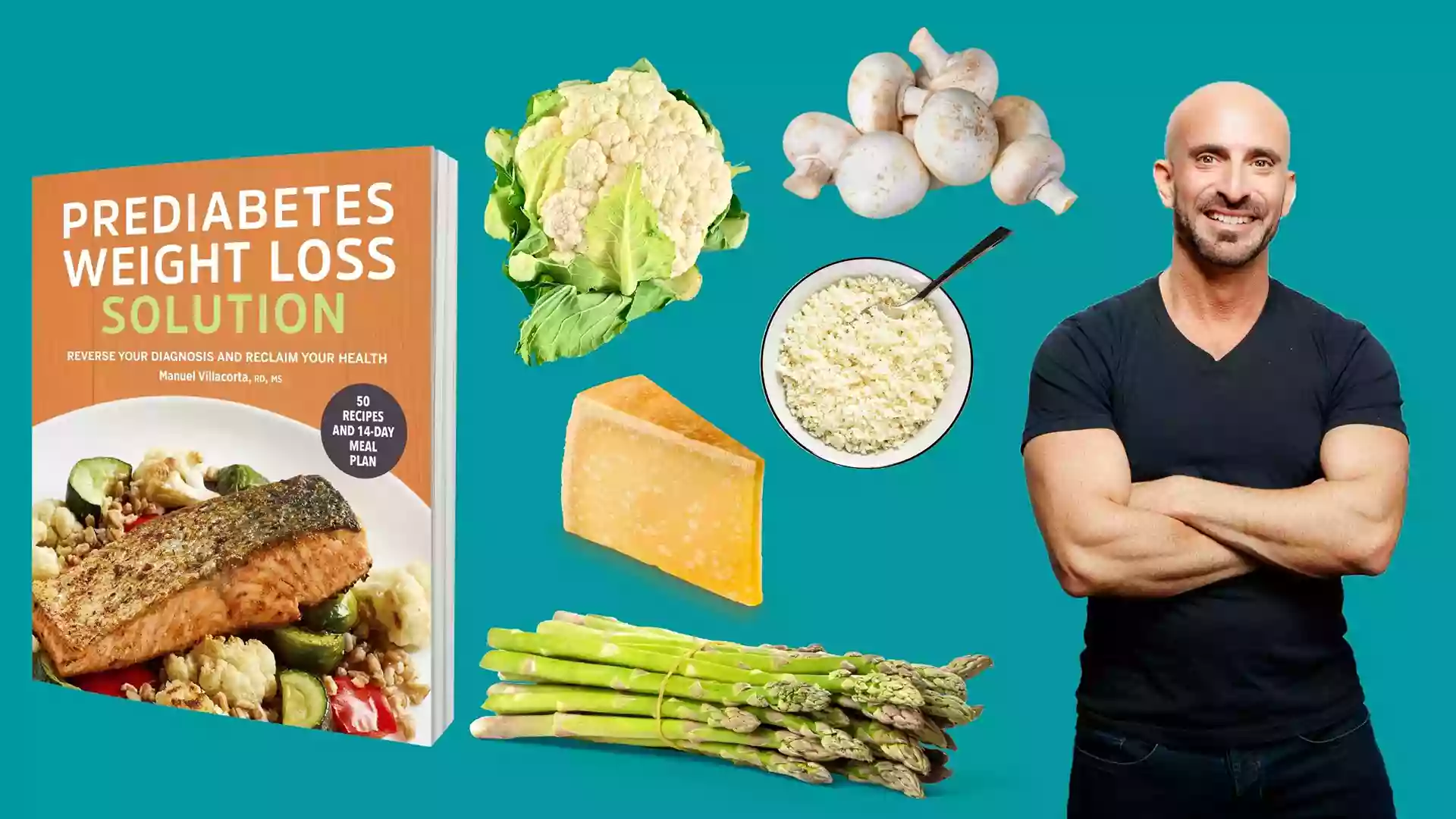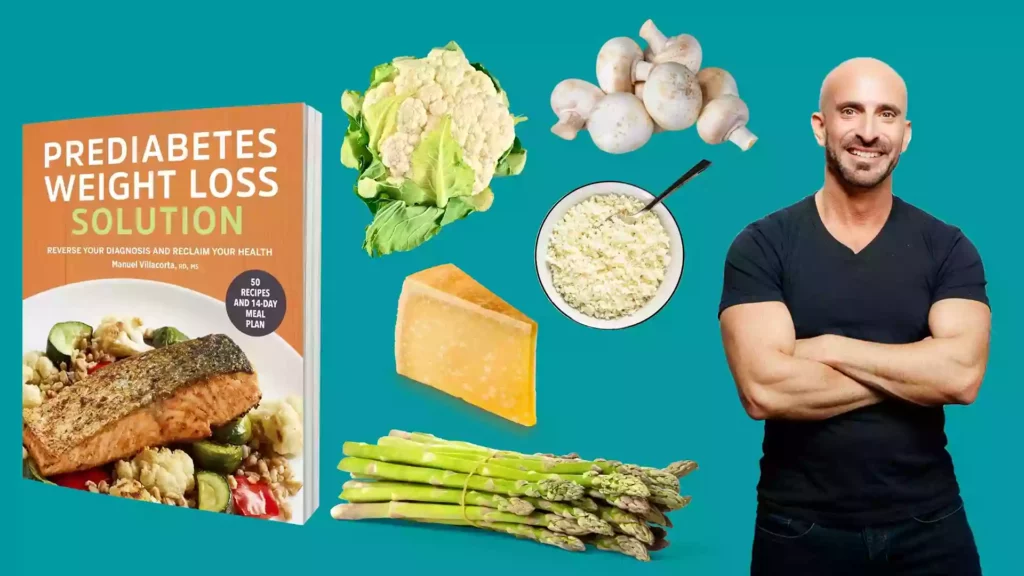 But first, I am too excited not to share my new book, Prediabetes Weight Loss Solution! It provides the how-to for including these plant-based foods. Plus, it contains over 50 recipes to make choosing nutritious options stress-free.
Did you know that more than 1 in 3 Americans have prediabetes? Of those with prediabetes, more than 80% don't know they have it. Prediabetes puts you at increased risk of developing Type 2 diabetes.
Plant-Based Diet and Diabetes
I have another fun fact for you. One study found that people who ate a mostly plant-based diet reduced their risk of diabetes by 23%. The association was even stronger — a 30% drop in risk of type 2 diabetes — for people who ate healthy plant-based foods, including veggies, fruits, legumes, nuts and whole.
That's why making popular dishes with a boost of vegetables is something to start experimenting with more in your kitchen!
Recipe to Boost Mood and Manage Blood Sugar
So today I'm sharing my amazing asparagus cauliflower risotto from the book that is full of nutritious plant-based nutrients that can help boost mood and manage blood sugar.
Pair with a protein choice to balance the macronutrients. My favorite pairing for this risotto is sirloin steak or blackened salmon.

Asparagus-Cauliflower Risotto
This cauliflower risotto from my book is full of nutritious plant-based nutrients that can help boost mood and manage blood sugar.
Print Recipe
Pin Recipe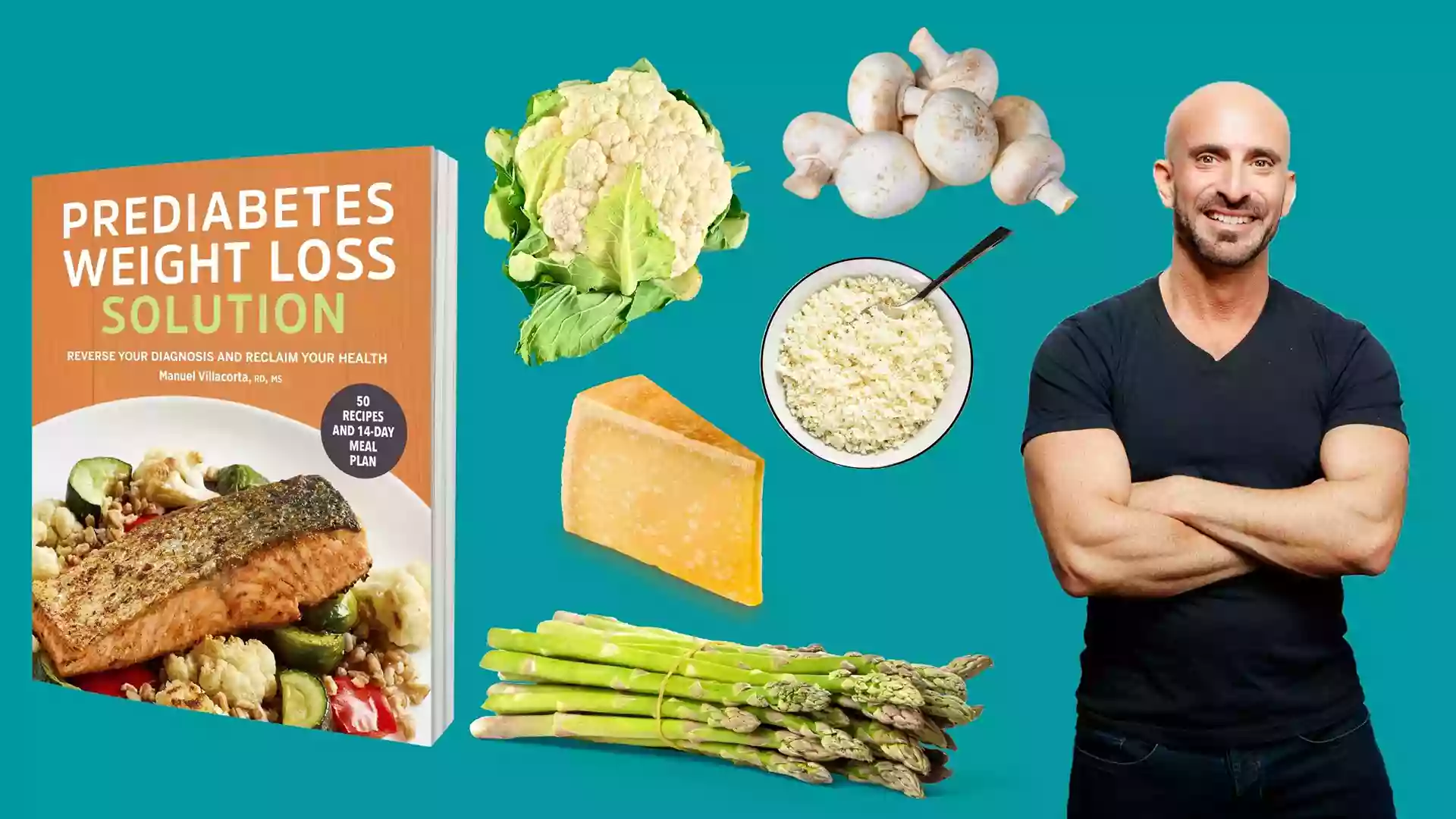 Ingredients
1

tablespoon

extra-virgin olive oil

1

medium yellow onion

diced

10

ounces

white mushrooms

sliced

10

ounces

asparagus

chopped

1

pound

cauliflower florets

finely chopped

1

cup

1 percent milk

1

cup

shredded Parmesan cheese

1

cup

shredded part-skim mozzarella

2

teaspoons

sea salt

¼

teaspoon

freshly ground black pepper
Instructions
Heat the oil in a large skillet over high heat and sauté the onion and mushrooms for 5 minutes until browned.

Add the asparagus and cauliflower to the skillet and cook for 4 to 5 minutes, or until the vegetables are soft.

Add the milk, Parmesan, mozzarella, salt, and pepper and mix well. Reduce the heat to medium-low and cook for 3 minutes, or until the sauce thickens as the cheese melts.

Refrigerate leftovers in an airtight container for up to 3 days.
Nutrition
Nutrition Facts
Asparagus-Cauliflower Risotto
Amount per Serving
% Daily Value*
* Percent Daily Values are based on a 2000 calorie diet.
How to Make Cauliflower Rice
The great thing about riced cauliflower is that you can easily make it by adding a head of cauliflower to your blender or food processor. Or, to save cleanup, most supermarkets sell frozen riced cauliflower.
Now it is your turn to make this Asparagus-Cauliflower Risotto.
And lastly, the giveaway! If you'd like to win a copy of my new book, make sure to head to Have a Plant on Facebook and you'll be able to learn more about how to enter the giveaway.
Other Plant-Based Recipes to Try