Today I have a special Instant Pot black beans recipe to share for National Hispanic Heritage Month and National Fruit and Veggies Month.
This month we celebrate the contributions of Hispanics and Latinos to this American society – teachers, doctors, researchers, you name it. And of course, food is celebratory. Food is love, so why not make a delicious dish to celebrate that and National Fruits and Veggies Month together?
This no soak black beans recipe minimizes preparation time without sacrificing flavor. Plus, by adding in the veggies, you can add color and extra nutrients to make any meal more complete. It is a delicious way to enjoy black beans and veggies in an Instant Pot.
What Beans Can You Cook In the Instant Pot?
This recipe doesn't just work with black beans! While black beans are a popular bean in Hispanic cooking, you can experiment with other beans as well – pinto, Cannellini, kidney, and more.
Beans are often used as a focal point of a meal, or as a side dish in Hispanic culture. So, even if it means simplifying things even more and enjoying drained and rinsed canned beans to add them to your meals, I happily approve!
Ingredients to Boost Instant Pot Black Beans
I added to the nutrient benefits of the beans in this dish by adding extra vegetables. This adds more fiber and increases the benefits for gut health. I sautéed bell peppers, onions, and celery.
When Should You Soak the Beans?
This recipe is specially to make beans without having to soak them for hours beforehand. However, if you find yourself sensitive to the fermentable carbohydrates in beans, I recommend soaking them or boiling them before adding them to the Instant Pot. The process is done when the water turns the color of the beans. Make sure to discard of the water you soaked or boiled the beans in. This process can help reduce gas.

Instant Pot Black Beans (No Soak)
Print Recipe
Pin Recipe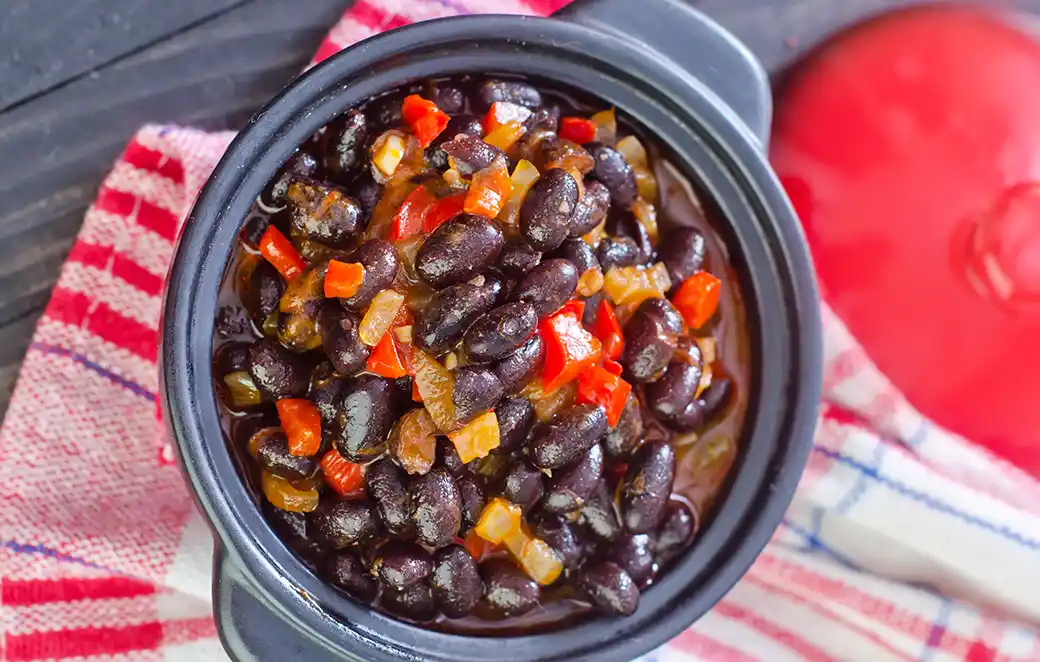 Ingredients
1

tablespoon

of olive oil

1

medium red onion chopped

1

teaspoon

crushed garlic

1

cup

diced celery

1

green bell pepper

diced

1

teaspoon

cumin

1

pound

of dry beans

pinto, black

Sea salt and black pepper to taste

Enough water to cover the beans
Instructions
Start by adding the beans, water, and vegetables to the Instant Pot.

Cook on high for 35-40 minutes depending on how soft you want the beans.

Open the Instant Pot and enjoy.
How to Enjoy Instant Pot Black Beans
These cooked beans can be added to salads or as part of your plate with more vegetables and a protein of choice. They are minimally seasoned, so they can take on the flavors of many different dishes!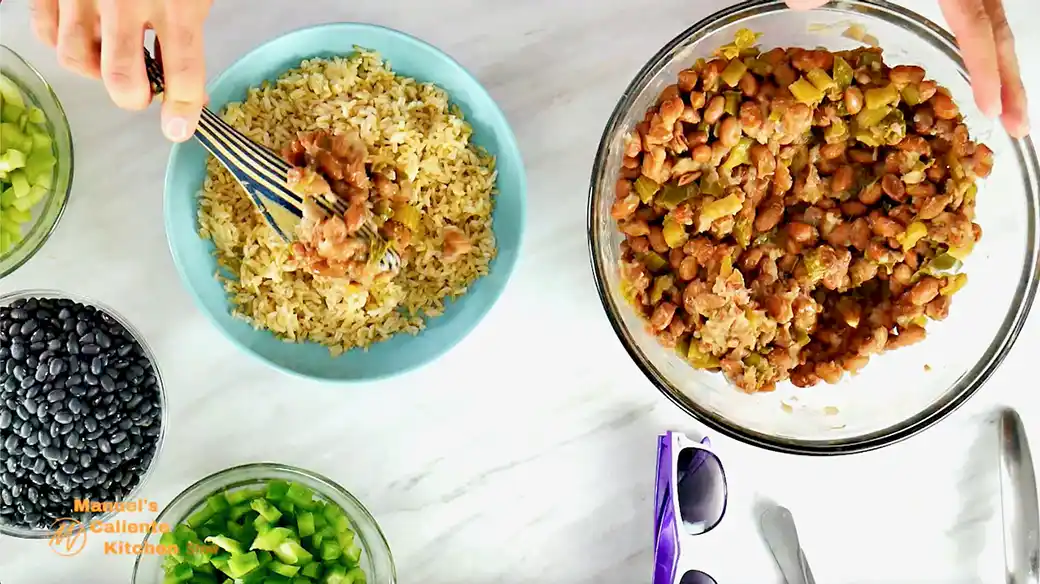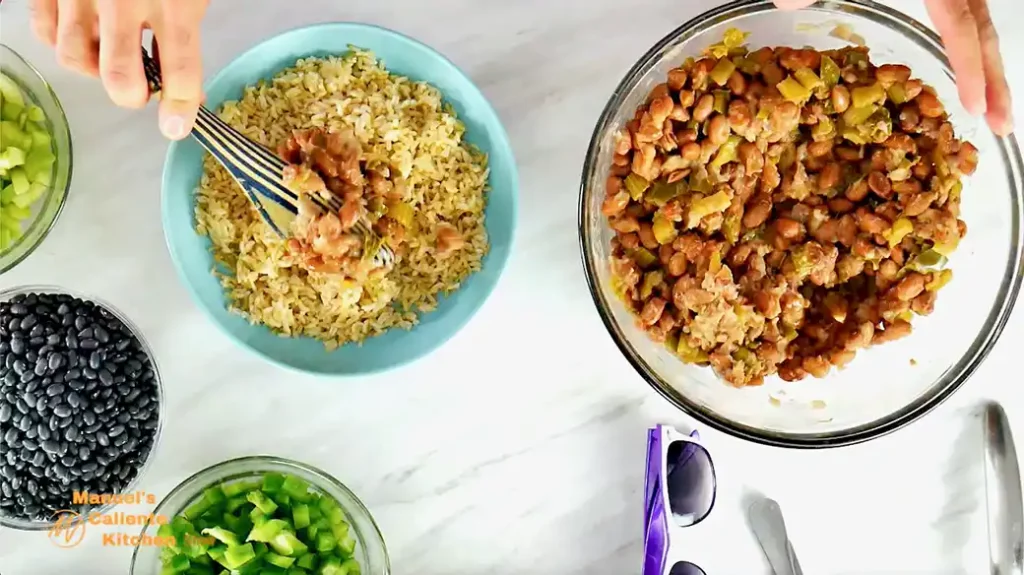 Each of these options boosts even more vegetables:
Add on top of rice
Add to a quesadilla
Heat up frozen vegetables and mix with the bean combination, then top with a little bit of cheese
Talk about minimal effort with maximal flavor! You have to try this black bean Instant Pot recipe to celebrate Hispanic Heritage this month!
Perfectly creamy with amazing added flavor from the veggies. I know what I'm adding to my lunch today.
Explore Other Delicious Bean Dishes
If you are looking for more ways to increase your bean intake, try some of these other recipes: