April is National Grilled Cheese Month, so I've created three delicious gourmet grilled cheese recipes to share with you.
Now let me start by saying I love grilled cheese. And not just in the evening. These sandwiches can be a perfect meal for breakfast, lunch, or dinner.
So I've partnered with National Dairy Council to create three made-over grilled cheese sandwiches that provide nutrients that are good for you and delicious.
Benefits of Grilled Cheese
The cheese serves as a high-quality protein source providing lasting energy and helping to control hunger when paired with carbohydrates from the bread.
Cheese is a good source of calcium, selenium, iodine, vitamin B12 and phosphorus. Plus, hard cheeses like cheddar have minimal lactose. This makes them a good option for people sensitive to lactose or with lactose intolerance like me!
Ingredient Choices for Gourmet Grilled Cheese
Grilled cheese doesn't have to just be bread and cheese! Use the bread and cheese as your canvas, then add in a few veggies or fruit to elevate the flavor and nutrients.
Fruits such as apple, pear and peaches are great additions. And if you're looking to add in veggies, almost anything works! Just choose veggies that do well when heated.
What to Eat with Grilled Cheese
Wanting to enjoy these sandwiches with something on the side too? Try pairing with a glass of milk and/or tomato soup.
Grilled Cheese #1: Fancy Grilled Cheese
We're going to start with the fanciest of the three – my fancy grilled cheese. The onions and arugula really tie together the flavor from the cheese and baguette.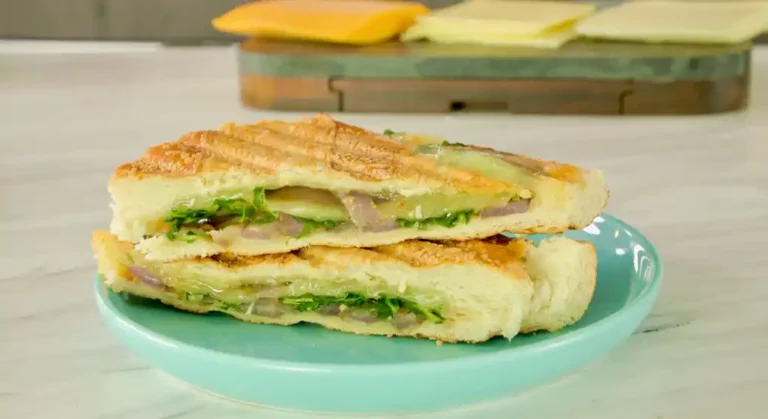 Fancy Grilled Cheese
View the Recipe
Grilled Cheese #2: Grilled Ham & Cheese with Spinach and Tomato
Next we have an option that may become your favorite new breakfast. It's another great example of how easy it is to add a couple of veggies to the mix – especially for breakfast for added fiber. And who doesn't like the taste of cheese and tomato?!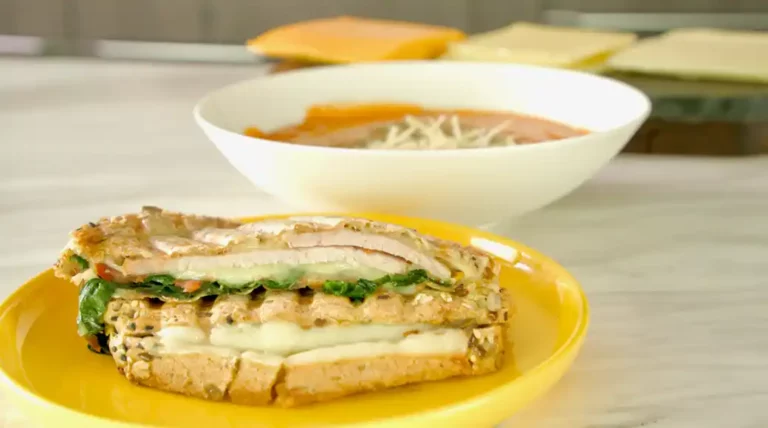 Grilled Ham & Cheese with Spinach and Tomato
View the Recipe
Grilled Cheese #3: Apple Grilled Cheese with Cheddar
Last but not least, we have a sweet and savory combination you will want to make time and time again.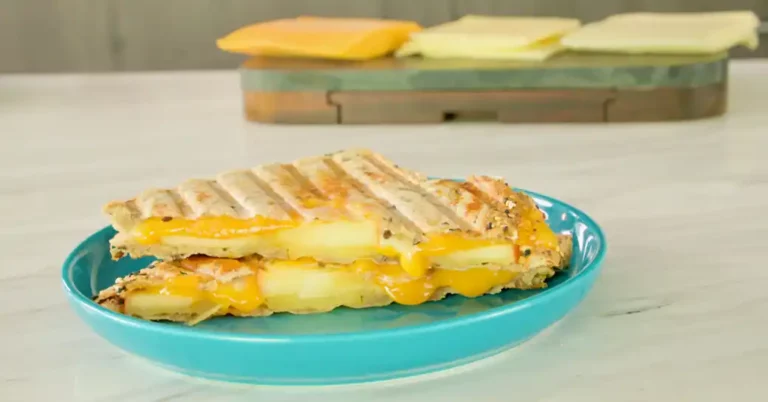 Apple Grilled Cheese with Cheddar
View the Recipe
Now it's your turn to make one of these grilled cheese sandwiches for Grilled Cheese Month!
For more information about the health benefits of dairy, visit US Dairy.