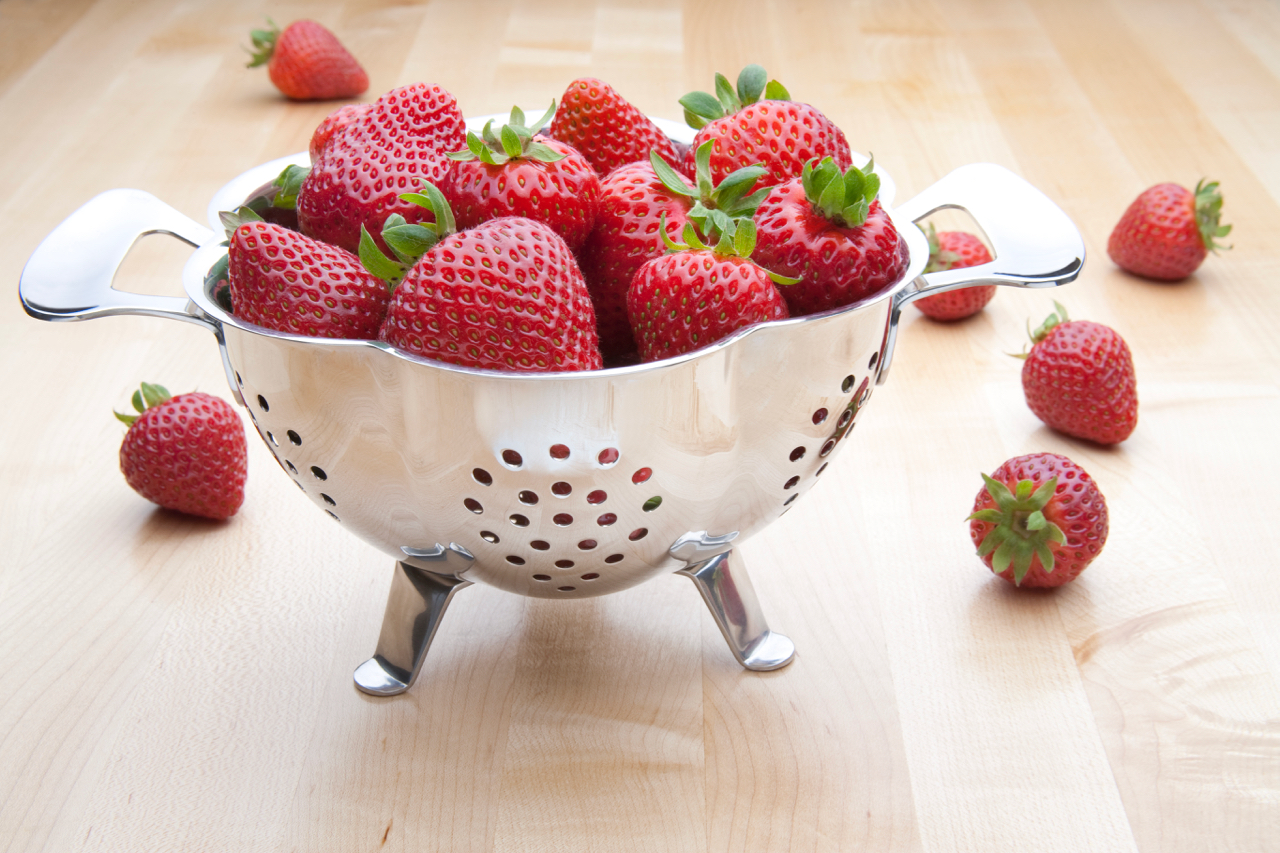 California is one of the leading states in agriculture, producing the majority of fruits, vegetables, and nuts for the United States. One superfood that California is very proud to grow is the almighty strawberry. Since I am an advocate of eating superfoods, I have partnered with California Strawberries to share with you the health benefits of consuming this sweet little berry.
California strawberries are low in sugar and calories, providing a unique combination of essential nutrients, dietary fiber, and phytonutrients. Strawberries are a powerhouse of nutrition, but how many do you need to eat to help contribute to a healthy lifestyle? Think 8 strawberries a day!
One serving of 8 medium strawberries provides 110% of your recommended daily value of vitamin C, which is a potent antioxidant. The same amount also provides 5% of your daily value of potassium, a nutrient that helps balance electrolytes, aid muscle contractions, and maintain a healthy blood pressure. Also, 8 medium strawberries a day provides 3 grams of fiber, making this fruit a good source of dietary fiber.
As a registered dietitian and home cook, I don't just want to tell you about the nutrition and health benefits of strawberries, I also want to show you how to incorporate this amazing superfood into your diet with my delicious recipe Strawberry-Quinoa Salad with Roasted Strawberry Vinaigrette. Enjoy!
Strawberry-Quinoa Salad with Roasted Vinaigrette
Servings: 4            Serving Size: ½ cup for quinoa + Serve 4 strawberries sliced with ¼ avocado and mix 2 tablespoons of dressing per serving.
Ingredients
1 cup dry quinoa
2 cups vegetable stock
¼ teaspoon sea salt
16 medium sized California strawberries, destemmed and cut into half inch slices
1 whole avocado
8 tablespoons Roasted Strawberry Vinaigrette (see recipe below)
Directions
In a small sauce pan, add the quinoa, vegetable stock, and sea salt. Bring it up to a boil and then simmer. Cook for 15 minutes or until the quinoa is cooked. Set aside and cool.
Slice up the strawberries and set aside in a bowl.
Peel and cut the avocado into ¼ slices.
Serve 4 strawberries sliced with ¼ avocado and mix 2 tablespoons of dressing per serving.
Roasted Strawberry Vinaigrette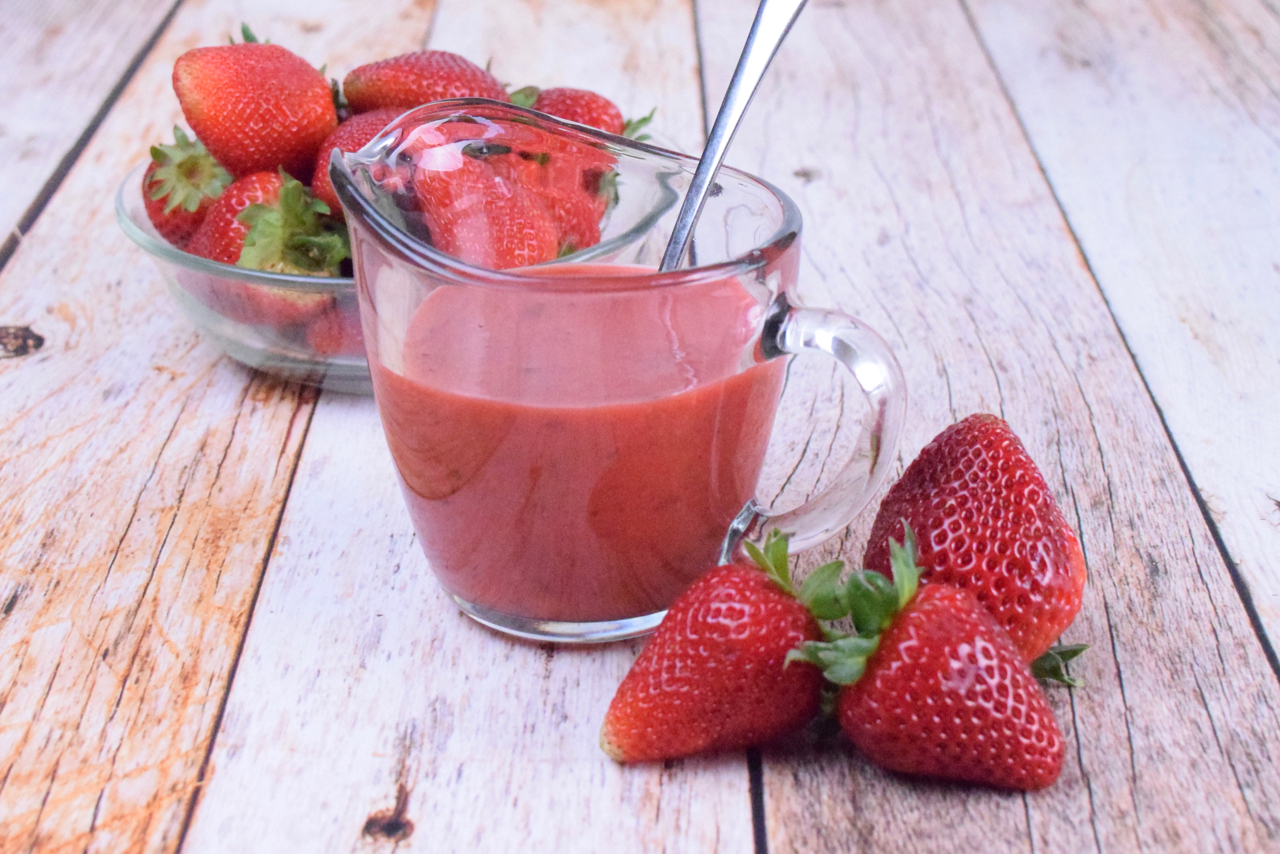 Servings: 8            Serving Size: 2 tablespoons
Ingredients
8 medium sized California strawberries, destemmed and cut in half
1 tablespoon coconut sugar
½ teaspoon dried thyme
Canola oil spray
½ teaspoon mustard
1/8 teaspoon sea salt
2 tablespoons red wine vinegar
1 tablespoon canola oil
Directions
Pre-heat the oven to 400 degrees on the roast feature. In a medium sized bowl, add the strawberries, coconut sugar and thyme. Mix and let it sit for about 5 minutes. You will see that some of the natural juices will begin to be released.
Cover a baking sheet with aluminum foil and spray with canola oil spray. Add the strawberry mixture and roast for 8 minutes. Remove from the oven and let cool for 1 minute.
In a food processor, add the strawberry mixture. Make sure to get any excess juices left over from the baking sheet. Add the mustard, salt, vinegar and oil. Puree until it reaches a smooth consistency.
Refrigerate and store for up to one week.
Disclaimer: Manuel Villacorta, M.S., R.D., is a spokesperson/ambassador for California Strawberries and is paid for services which include, but not limited to, photography, videography, recipe development, social media promotion and online contributions.
– "I only represent companies that I truly believe in their mission and love their products deeply in my heart. I use them often myself as they are the best, nutritionally potent foods available" – Manuel Villacorta.