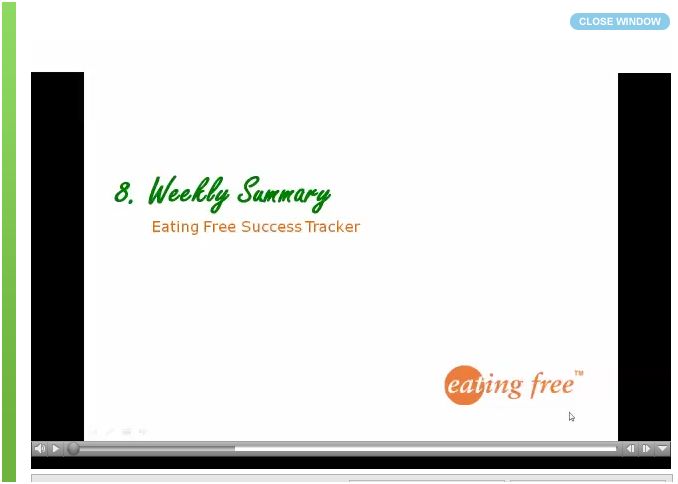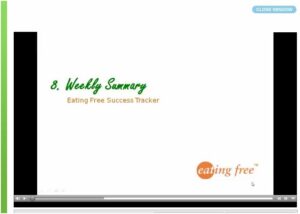 Have you eaten too much lately?  Don't stress about it or go to the gym and overdo it!  Just keep moving forward by picking right back up where you left off with your healthy habits.
Remember that your body works on a weekly average intake, so just go back to Eating Free and to logging your meals online to get back on track.  Be prepared for the week ahead by making a meal plan, stay committed to your goals, and always keep those sensible snacks handy!
Rather than beating yourself up today, why don't you do something nice for yourself that is not food-related?  Spend time reading a good book or engaging in some other hobby you enjoy.  Take a walk or a bike ride, or daydream about your next vacation (whenever that may be).
Whatever you choose to do, don't waste time thinking about what you should or shouldn't have eaten this holiday season.  It won't do you any good now.  Today is a brand new day!
Review Success Tracker: The Weekly Summary video