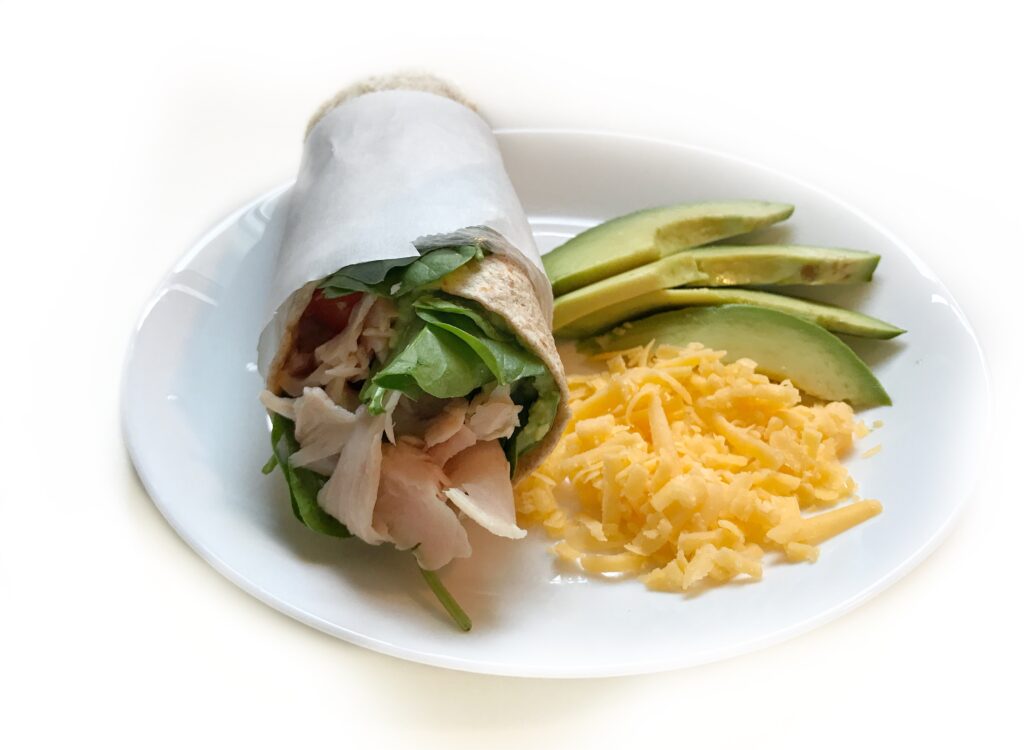 Instead of buying an expensive lunch wrap from your canteen, trying bringing your own wrap instead! The protein can be substituted for whatever leftover you have in the fridge.
Servings: 1
Serving Size: 1 wrap
Ingredients: 
Sauce:
1 teaspoon mayonaise
2 springs cilantro, finely chopped
1/4 avocado, mashed
Wrap:
1 whole wheat tortilla
3 ounces turkey breast, sliced
1 ounce cheese, shredded
1 ounce spinach, cleaned, dried
1 ounce cucumber, sliced
Directions: 
1. In a small bowl, combined mayo, cilantro and avocado. Mix until a smooth paste is formed.
2. On the tortilla, spread the sauce all over the tortilla. Place ingredients towards the middle of the tortilla. Roll and wrap in parchment paper.
Chef's Note:
To keep your wrap tight, wrap it in plastic wrap or parchment paper before putting it into your container.