This week on Manuel's Caliente Kitchen, we're talking all about cherries, an all-American fruit icon from cherry pie, jams to salads.
I have partnered with Chelan Fresh to share with you today's caliente topic: "Top five reasons why you should eat more cherries! "
And of course, this American Icon fruit must be included during your summer holiday celebrations. This is why I am so excited to share with you my delicious summer recipe that is perfect for a holiday. I will be making Cherry Chopped Salad with Cherry Vinaigrette.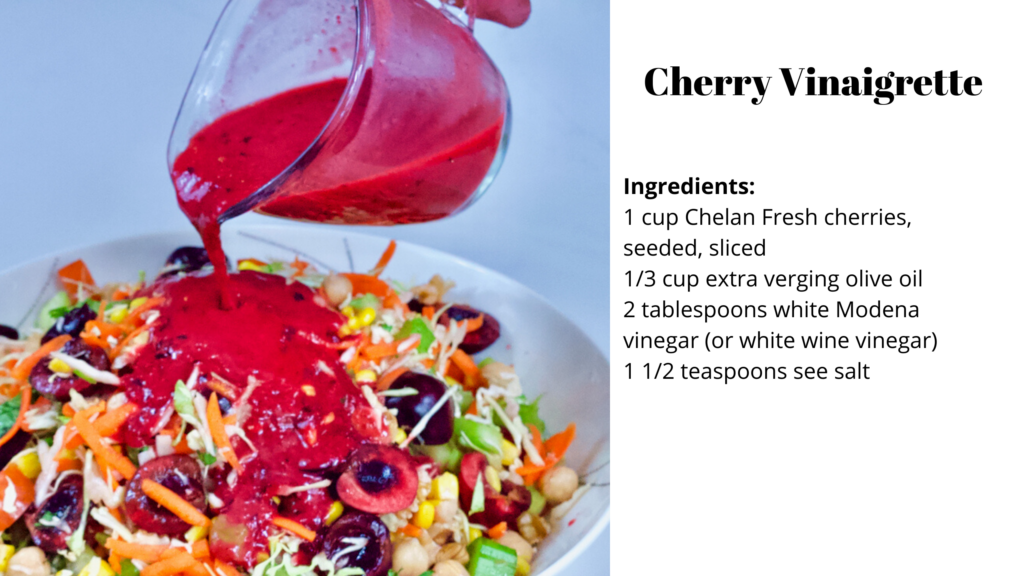 Chelan Fresh Cherries season is from late May to August. So, you can find them now in your supermarkets. They are grown in Central Washington where clean rivers, gentle mountain slopes, warm summer days and cooler nights make for perfect conditions to create the sweet flavor of this summer favorite fruit. A fact that I love the most is that these cherries are grown by 3rd and 4th generation of family farmers who are passionate about the fruit, the land and the legacy they leave behind.
In this video, I give you some fun facts about cherries as well as five reasons why you should start eating them today.
For more information about Chelan Fresh Cherries and recipes visit https://chelanfreshcherries.com/