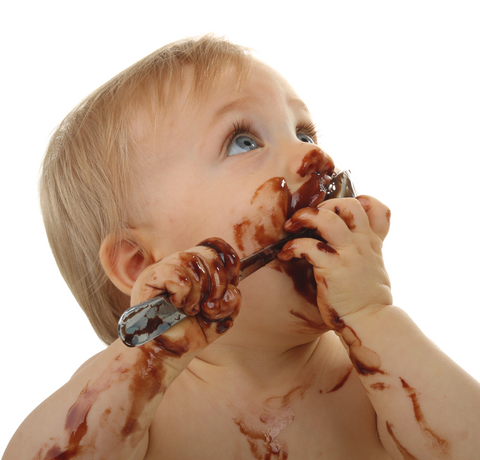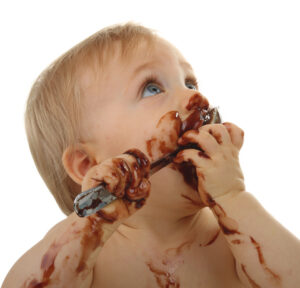 Is having a sweet tooth okay, or should you fight it at all costs?  The truth is that a sweet tooth is tough to fight!  Think about it.  Our first craving from birth is sugar, delivered to us as infants via our mother's milk.  Our first meal is a sweet meal!  So why wouldn't we crave sugar for life?
A sweet tooth, for the purpose of this blog, is defined as wanting something sweet after your meal.   Therefore, make sure that you eat all of your meals so that you don't confuse a sweet tooth with real hunger which can make you crave sugars.
Nothing's wrong with having a sweet tooth.  I grew up having a nice homemade dessert as part of a healthy, balanced meal, and I have developed a good relationship with my sweet tooth.  You may feel guilty about sugar cravings, and feel pressured to fight temptation to indulge, but this only sets you up to binge later on.  You really should just allow yourself to have a reasonable amount of a sensible sweet snack.  Celebrate your sweet tooth.  Just don't forget to practice portion control!
Here are some ideas that will satisfy your sweet tooth and your diet:
Two to three pieces of dark chocolate (at least 70% cocoa)
Kozy Shack Puddings (no sugar added, any flavor!)
Three dried figs + one piece of dark chocolate (MY FAVORITE)
Strawberries with light whipped cream
Greek yogurt (nonfat, plain) with one tablespoon of fruit preserves (no sugar added) or one tablespoon honey
To Do Today:
Try out one of the tasty snacks listed above, but don't forget about portion control