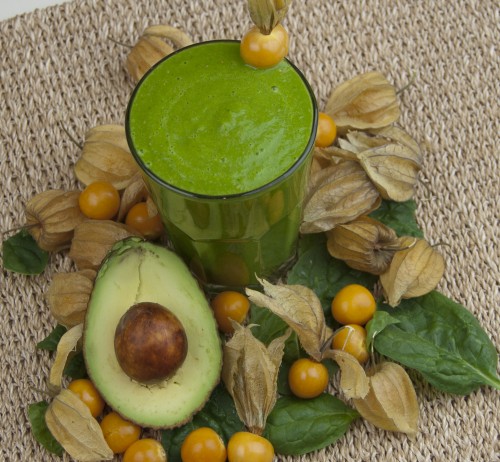 Get your life's remedy with this refreshingly smooth concoction of fruits, spice, and leafy greens. The pichuberries and turmeric not only give it that spicy tang, but they both contain the power of withanolides. Withanolides are naturally occurring compounds that have been shown to inhibit cancerous cell growth and reduce inflammation of the tissues when consumed often.
If pichuberries are unavailable to you, strawberries are just as tasty and contain anthocyanins for a powerful dose of antioxidants. Revitalize your system with a mouthful of flavor and texture both delicious and nutritious!
Serves 2
Ingredients:
1 ½ cup pichuberries (or strawberries)
3 cup spinach
½ cup pineapple, cubed
½ cup avocado
1 tsp turmeric
¼ cup mint
1 cup kefir
Directions:
Place ingredients in a blender and pureed until smooth.  Enjoy!