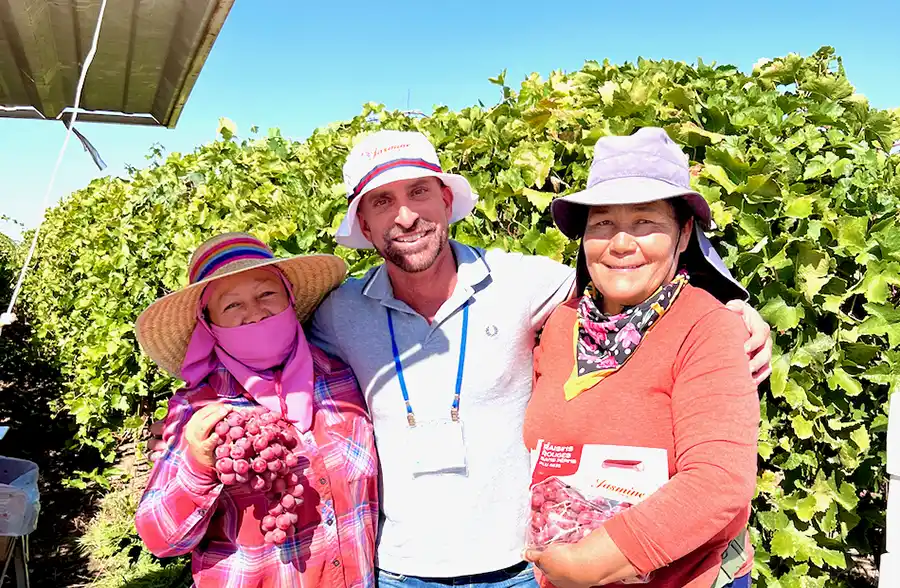 Learn all about the farm tour I was fortunate enough to go on this September with The Alliance for Food and Farming (AFF).
This September I had the honor of attending the Safe Fruits and Veggies Farm Tour with The Alliance for Food and Farming (AFF) in the San Joaquin Valley of California. The tour included registered dietitians, health and nutrition writers, scientists, and other influencers.
I'm excited to share more about AFF, the farms we visited, the farmers and their families, and key farming practices they use that truly takes their fruit to the next level.
About The Alliance for Food and Farming (AFF)
AFF is a non-profit organization formed in 1989 that represents organic and conventional farmers and farms of all sizes.
Alliance contributors are limited to farmers of fruits and vegetables, companies that sell, market or ship fruits and vegetables, or organizations that represent produce farmers. Their mission is to deliver credible information about the safety of fruits and vegetables.
The Purpose of This Farm Tour with AFF
AFF selected 9 guests from across the nation to see the farms. This was intentional, because they wanted to make sure that those of us who are speaking directly to you, could see these farms first hand. Then people around the world can have these farming insights.
One of the most important elements was diving into what the industry tells us vs. the hands-on experience of seeing what's happening. Everything was extremely transparent – no hidden agendas, and every aspect of these farms was open to see.
Farm Tour Schedule
Day 1:
Porterville Citrus in Terra Bella
HMC Farms in Kingsburg
Family Tree Farms in Reedley

Packing facility
Varietal fruit tasting
Day 2:
Jasmine Vineyards in Delano

Grape harvest
Packing house
Cooling facilities
Traditional Croatian barbecue lunch

McKellar Family Farms in Ivanhoe

Tour of the farm
Dinner in their orange grove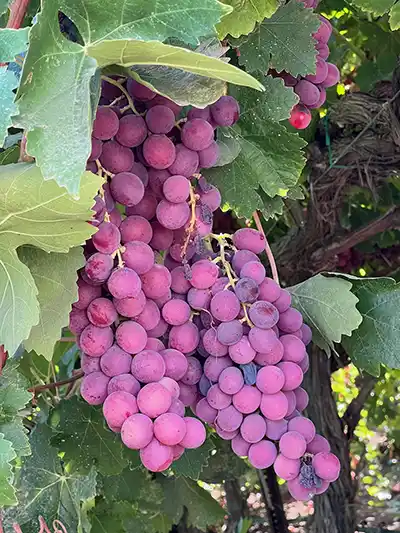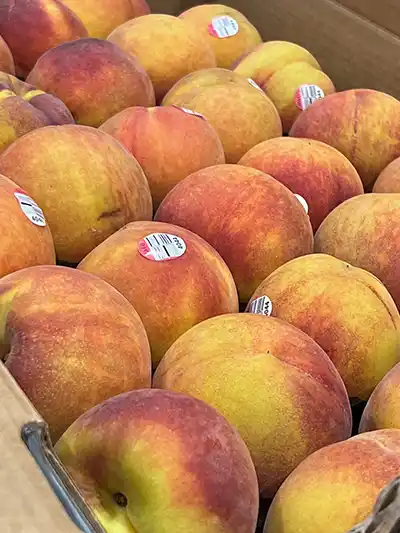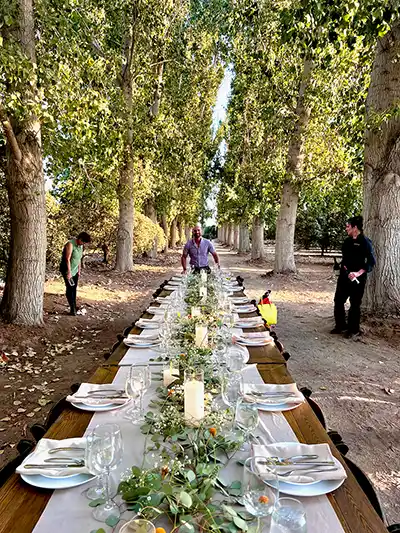 It was a very packed few days, but each experience is impossible to forget. So here are 4 key things I took away from it all that I want to share with you.
Generations of Families Run These Farms
Something that was apparent from the beginning of this tour was that the food growing wasn't revolving around money. It's centered around entire families – brothers, wives, sister in laws, fathers, mothers. It's a beautiful result from a lot of love and care.
There are families who have been running these operations for 7-8 generations. They do this for the investment in generations to come, and to teach their children the art of farming. The whole operation was extremely impressive. The families and the farmers joined forces to make sure their result is delivering the best fruit for America.
Packaging
Another impressive experience was seeing the packaging facilities directly next to the farms. Very little time passes between picking the fruit and when the fruit is put into the packages. There's even a small track bringing the fruit into the facility to wash it directly from the fields.
A process that I found so intriguing and impressive was with the peaches:
The peaches go through the track, up and down through washing.
The ladies stand at the end of the track to double check and hand pick any bad ones if they escaped the first filter.
Sustainability
Additionally, these farmers and growers are always careful about when to pick the fruit, and careful about the timing with the weather. Is it too hot, or too cold? There is so much precision in all of it. So what we get is the best fruit ever!
The technology and processes already being used for more sustainable farming were also very impressive. The farmers aren't watering all the time – instead, they're already using drip and micro irrigation practices.
They're also always looking into technology to check the weather, and to find ways to save energy. The farmers cover their fruit or use fans when it's too hot to make sure the fruit doesn't overheat. I kept hearing them say over and over, "How can we still get the best fruit for our consumers with a lower amount of water?"
Everything is done with energy consumption and water in mind, while still helping the fruit grow just as delicious and juicy for you and me.
Quality of Fruit and Quality of Life
Without a doubt, at each stop along this farm tour you could tell how much love, caring, and tenderness was put into the process. These businesses also take care of their farmers extremely well. There is health insurance provided – no exploitation.
One of the last things I will share is the experience we had with tasting fruit that isn't on the market yet. They use non GMO cross breeding practices to create new types of fruit. For example, they have created plums with more intensified color to increase the amount of anthocyanins. The process is done by pairing seeds, rather than splitting DNA. It's a process even the Incas did for corn so that the corn could last longer in the winters!
I also took the opportunity to go back and connect with the pickers who I had passed by during the tour. These two women were picking fruit. They work so hard and I wanted to thank them. These are people who work 110%, and they need help. A lot of pickers left because of COVID, but these ladies are there all day long. To me, because of them, we are eating beautiful peaches and grapes.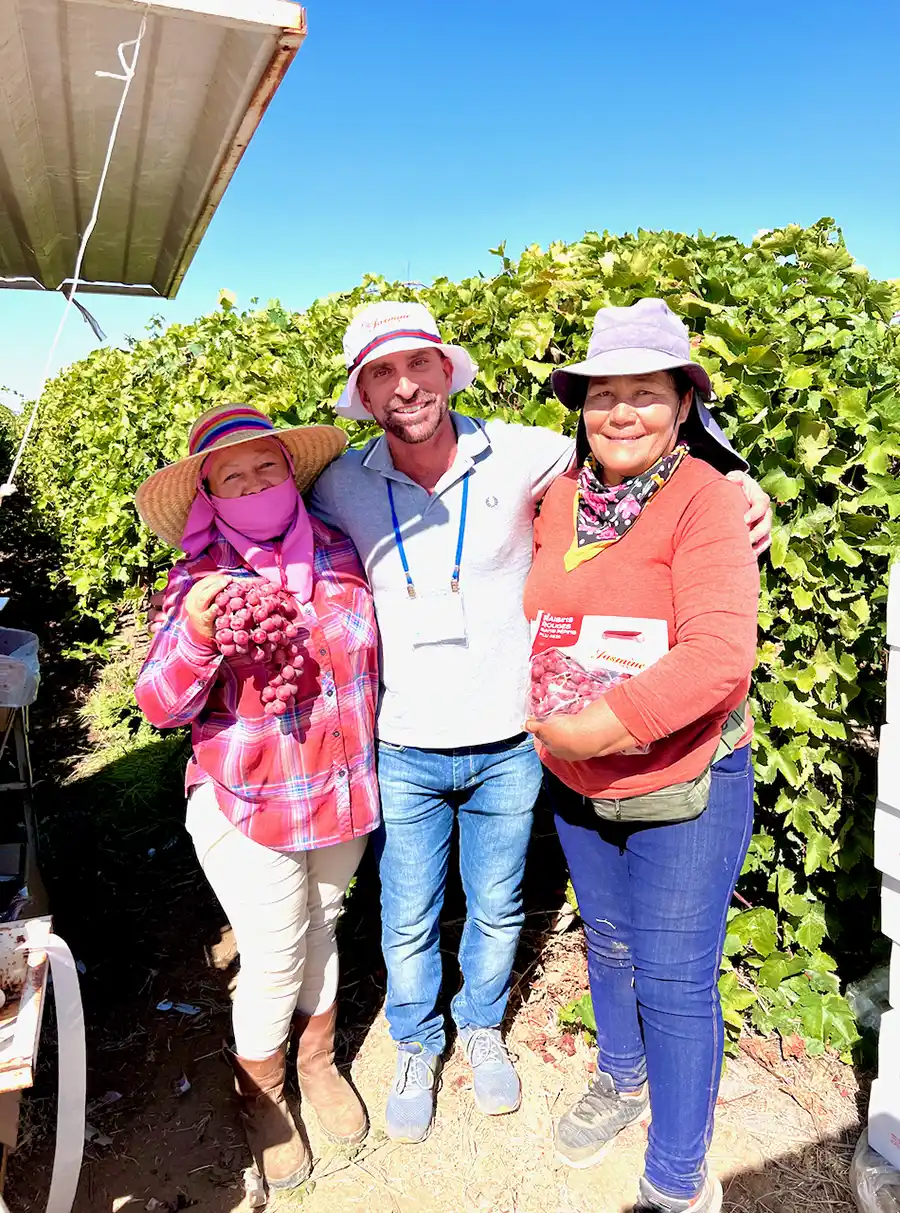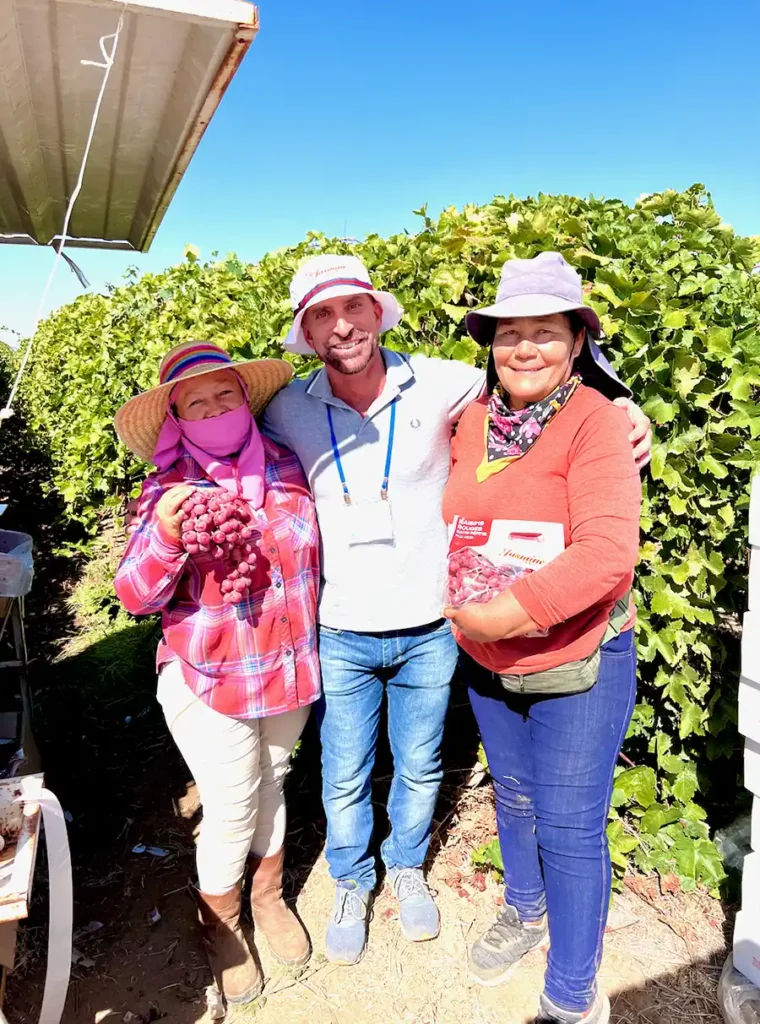 Final Thoughts about My Farm Tour Experience
Without a doubt, these farmers exemplify teamwork from the management, to the men and women who are tracking and moving fruit, to the pickers. It's synchronized to a T. If one of the steps is missed, then everything gets thrown off. And they're doing an incredible job.
So next time you buy peaches or grapes, think of these pickers!
Tour Sponsors and Scientists
The sponsors who made the 2022 tour possible included California Citrus Mutual, California Fresh Fruit Association, California Table Grape Commission, International Fresh Produce Association, Pear Bureau Northwest and Western Growers Association.
The AFF also includes scientists on the tour to provide technical expertise. This year, Dr. Trevor Suslow, Extension Research Specialist Emeritus, University of California, Davis, Department of Plant Sciences and Principal of T & K Suslow Consulting LLC joined the tour.