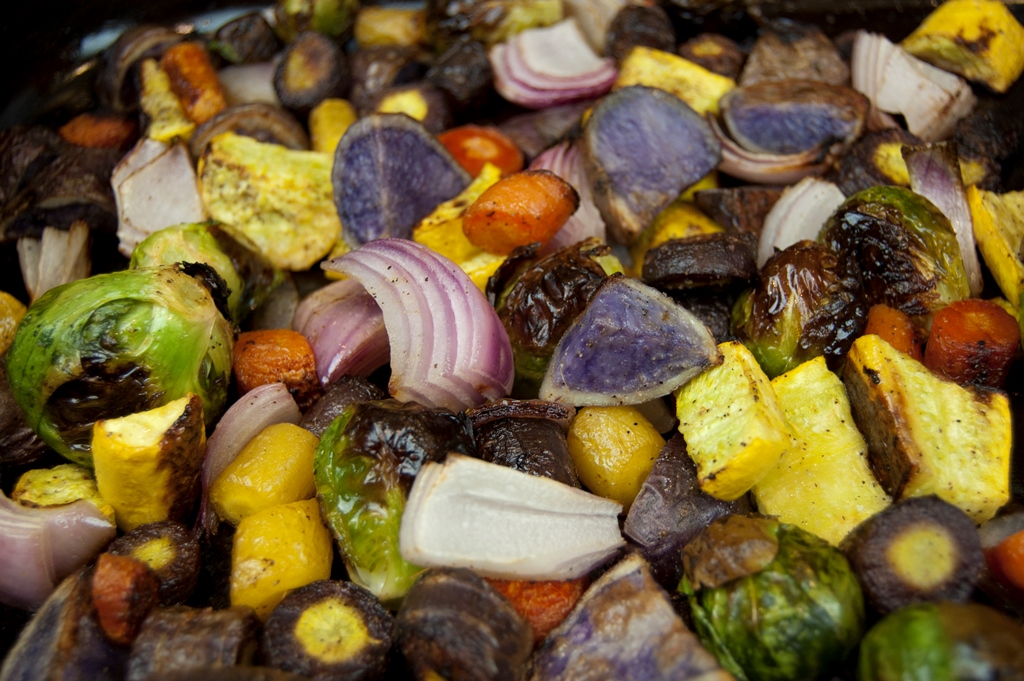 VEGAN/GLUTEN FREE
This is one of my best secret weapons. I use this as a side, in pasta sauces, soups, in salads, on meats—you name it. The combination brings a different dimension to your dishes, and it gives you so many great vegetables. Once you bring this into your recipe list, you'll always go back to it.
Serves: 7    Serving Size: 2 cups
Calories: 176
Ingredients
1 medium red onion, chopped
1 medium bell pepper, chopped
1 medium zucchini, chopped
1 medium carrot, chopped
2 cups Brussels sprouts, cut in halves
1 head cauliflower, florets only, chopped
¼ cup olive oil
Salt and pepper
Directions
1. Preheat oven to 450°F.
2. Chop all the vegetables into pieces of equivalent size.
4. Sprinkle salt, and black pepper over the vegetables to taste.
5. Place roasting pan in the oven for about 20 minutes.
6. Stir the vegetables and place them back in the oven for another 5 to 10 minutes or until desired color/tenderness (I prefer mine slightly soft and browned).