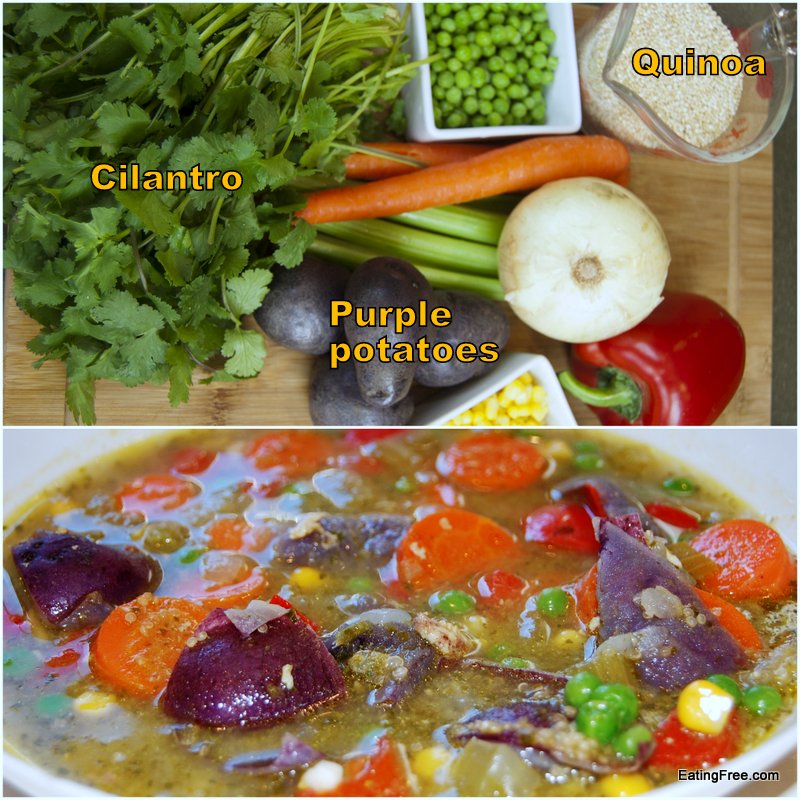 This hearty Andean soup is a power food powerhouse. Loaded with nutrients from Peruvian superfoods cilantro, purple potatoes and quinoa, this soup is both colorful and flavorful.
Ingredients
1 bunch cilantro leaves
32 fluid ounces vegetable or chicken broth
1 Tbsp. olive oil
1 medium onion, chopped
5 cloves of garlic, chopped
3 celery sticks, chopped
3 medium purple potatoes, diced
2 carrots, sliced
1 cup quinoa, dry/raw
½ red bell pepper, chopped
½ cup frozen peas (or fresh if possible)
½ cup frozen corn (or fresh if possible)
1 1/2 cups shredded cooked chicken
Directions
In a blender liquefy cilantro with broth. Set aside.
Saute onions and garlic until soft and clear.
In a large stock pot, combine saute, celery, liquefied cilantro broth, purple potatoes, and carrots. Bring to a boil.
Add 1 cup quinoa and bell pepper.
Once quinoa is cooked about 10-15 minutes add peas and corn; fold in chicken.
Continue to simmer for another couple of minutes until thoroughly warm; season with salt and pepper.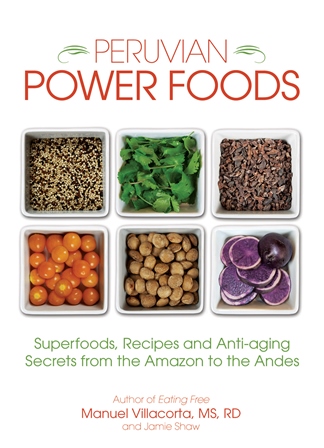 More recipes just like this in Peruvian Power Foods Book. Order on Amazon