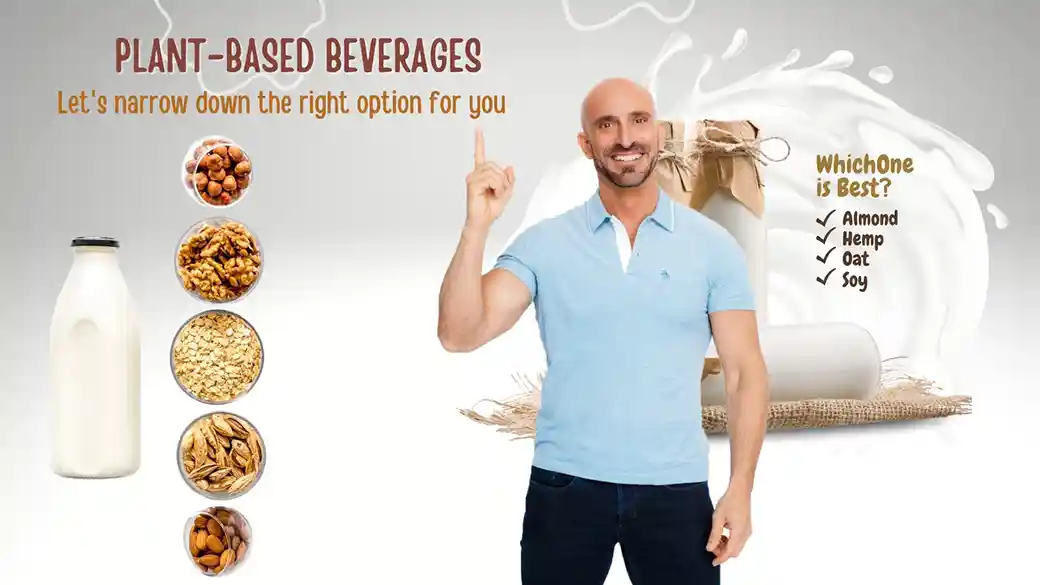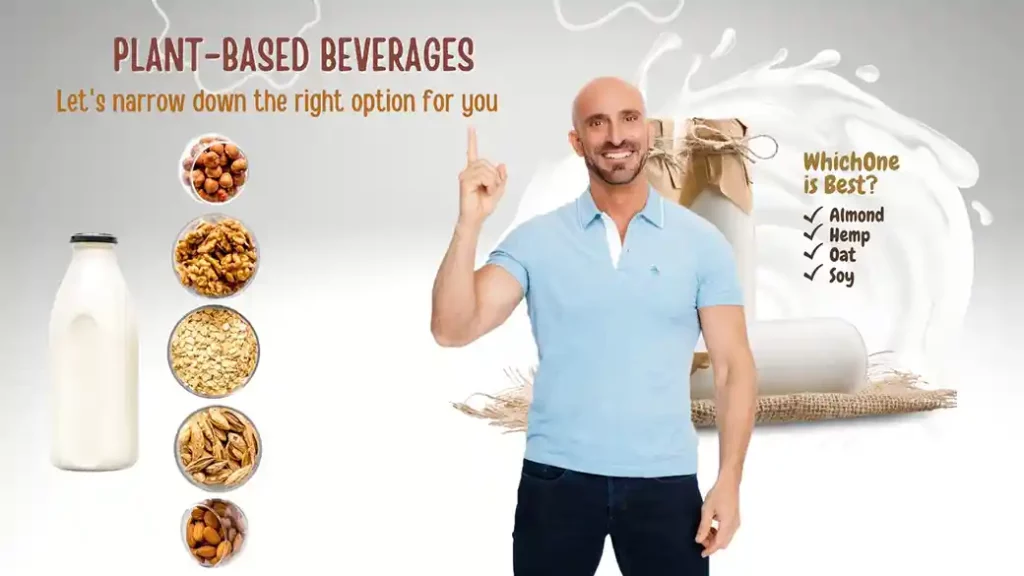 You've seen almond milk, oat milk, soy milk, and hemp milk on the shelves, but which plant-based beverages are the best?
If you drink any of these plant-based beverages there are a few key things to look for. Paying attention to the nutrients, or lack of certain nutrients, can help narrow down the right option for you. Here are the elements to focus on, and which one is my dietitian recommendation for plant-based beverages.
What to Look for On the Label
While each of these plant-based beverages can have a place on your table, there are a few key things to remember:
Pay attention to the protein
Look for options with fiber
Choose ones with healthy fats
Go for options without any added sugar
You will also notice that across the board, most plant-based beverages have added Vitamins A, D, E, and calcium.
A Comparison of 4 Plant-Based Beverages
Maybe you only eat plant-based. Or you're looking to add more variety. Either way, you should understand the differences between plant-based beverages.
So today we're going to take a look at four options:
almond milk
hemp milk
soy milk
oat milk
1. Almond Milk
While almond milk is low in calories, there is little to no protein and fiber. There is also minimal fat. This is why it has a very water-like consistency.
If you like the taste, make sure to pair it with a meal for balanced nutrients. This plant based beverage falls low on my list when it comes to the nutrient profile.
2. Hemp Milk
This is made out of hemp seeds which makes it rich in healthy fats including omega 3s. It also stands out because it contains all the essential amino acids. The fat content is a plus, but it is low in protein and fiber. It can be a great addition to your smoothies paired with protein powder and fruit.
3. Soy Milk
Many people think soy milk is the enemy. But it is actually packed with nutrients and naturally higher in protein with 9g per cup. Like hemp milk, it has all of the essential amino acids.
It also contains healthy fats and fiber, and naturally contains Vitamin D and calcium. This beverage can be enjoyed by itself or as a complement to your meal.
4. Oat Milk
This is my favorite of the four, and for good reason. It naturally contains several grams of protein, and a couple grams of fiber. Plus, it has a wonderfully creamy texture and heartiness that makes it delicious on its own. With its mild taste, you can even use it when you cook.
Now it's your turn to explore the shelves and choose the best plant-based beverage for you! And remember, don't forget to look at the added sugars!
For additional comparisons, learn about the difference between cows milk and plant-based beverages, and more about A2 milk.