The Andes are known to produce many nutrient dense foods, from 3,000 different types of potatoes, quinoa, to this exotic secret fruit of the Incas: the Pichuberry.
What Is Pichuberry?
The Pichuberry, also known as Physalis peruviana, is a plant that yields a small, smooth berry. In Peru it is known as aguaymanto or Inca berry. The fruit greatly resembles a miniature spherical yellow tomato, and it is closely related to the tomatillo. It is more distantly related to a large number of edible plants, including tomato, eggplant, and potato.
A distinctive feature of the Pichuberry is its papery calyx, which encloses each individual berry. This calyx grows until the berry is completely enclosed, forming a protective cover. This cover allows the Pichuberry to have a shelf life of about 30-45 days at room temperature.
When removed from its calyx the fruit is about the size of a marble, 1-2 cm in diameter. It contains many small seeds, similar to a tomato. It is a yellow/orange color and sweet when ripe with a mildly tart flavor.
History
The Pichuberry has its roots in the Andes of Peru, where it has been cultivated for centuries. The original name of this fruit is the Incan berry. To many, the Pichuberry is known as the Lost Incan Crop. After being discovered, settlers began growing the Pichuberry in England. The English then used the crop in their colonization of what is now South Africa. The Pichuberry was then cultivated by early settlers at the Cape of Good Hope. Soon after its adoption, it was carried to Australia where it acquired its name "Cape Gooseberry". Today, the Pichuberry has become a popular delicacy in several continents including South America, Asia, Africa, and Europe.
Health Benefits of Pichuberry
The Pichuberry has many health benefits. In a 3/4 cup serving, Pichuberry delivers 39% vitamin D, a nutrient that most people in the United States are deficient in, and essential for healthy bones, happy moods, and optimal immunity. It also contains 18% vitamin C, 37% vitamin A and 13% niacin. Pichuberry is also a good source of vitamin E, vitamin P and the B-complex vitamins B1, B6 and B12. The concentrated levels of nutrients in this fruit are useful in fortifying the liver, supporting cardiovascular activity, strengthening lungs, and enhancing fertility and food absorption.
Pichuberries contain a large group of naturally occurring active chemical compounds called withanolides. Through research, withanolides have been shown to suppress carcinogens and reduce oxidative stress. Considered a powerful anti-aging agent, Pichuberry's vitamin C and withanolide combination also helps reduce inflammation, a condition that can cause rapid cellular aging.
Pichuberry is also a diabetic friendly food, with a low glycemic index of 25. It is also a weight loss friendly fruit.
Nutrition facts of Pichuberry
| | |
| --- | --- |
| | Amount |
| Serving Size | 100 g |
| Calories | 65 |
| Total Fat | 0.2 g |
| Saturated Fat | 0 g |
| Trans Fat | 0 g |
| Cholesterol | 0 mg |
| Sodium | 50 mg |
| Total Carbohydrate | 14.1 g |
| Fiber | 4.8 g |
| Protein | 1.7 g |
| Iron | 1.2 mg |

Creamy Pichuberry Smoothie Bowl
Print Recipe
Pin Recipe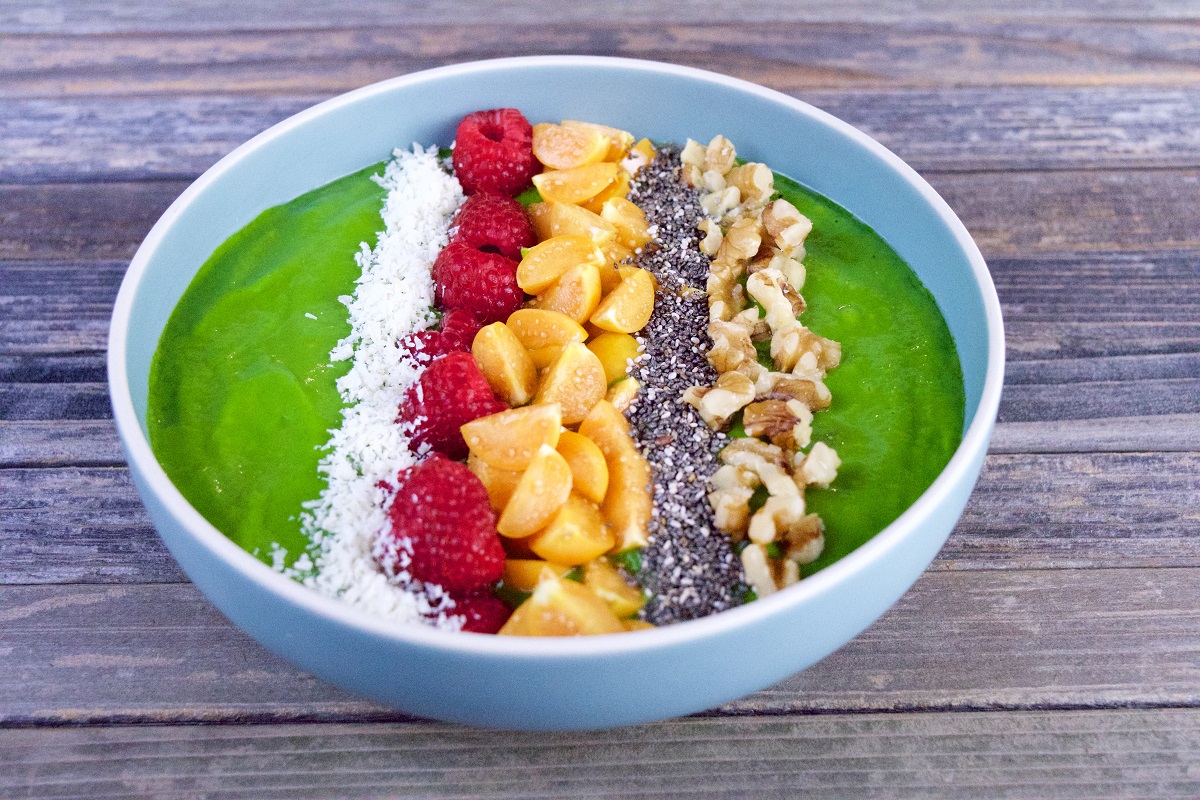 Ingredients
For the Base
½

cup

frozen Pichuberry

½

cup

frozen pineapple

⅓

of a whole avocado

3

cups

spinach

¾

cup

almond milk

or milk of choice
Toppings
¼

cup

Pichuberry

sliced in quarters

¼

cup

raspberry

1

teaspoon

chia seeds

1

teaspoon

coconut flakes

5

walnut halves

crushed
Instructions
Place frozen Pichuberry, pineapple, avocado, spinach and almond milk in a blender. Pulse and puree until it reaches a smooth, silky texture.

Add toppings to the top and enjoy.