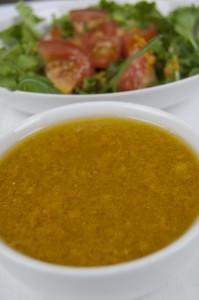 Because Pichuberries are both tart and sweet, they're a perfect ingredient for salad dressings. Try this one over mixed greens with avocado or baked white fish, like sea bass or cod.
Reboot Servings: 0.15 Fruit, 1.40 Fat, 0.55 Sugar
Ingredients
3 ounces pichuberries, pureed in the blender
2 ounces orange muscat or regular champagne vinegar
1 tablespoon honey
1 tablespoon lemon juice
2 tablespoons sacha inchi oil
pinch of salt
Directions
Combine all the ingredients in a shaker bottle or a blender and thoroughly blend. The vinaigrette will keep in an airtight container for up to a week in the refrigerator.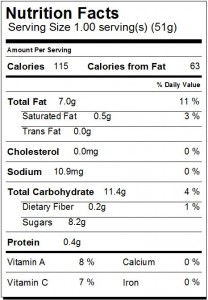 Manuel Villacorta, M.S., R.D., is currently or has worked as a spokesperson/ambassador for Pichuberry, LLC and is paid for services which include, but not limited to, photography, videography, recipe development, social media promotion and online contributions.
-"I only represent companies that I truly believe in their mission and love their products deeply in my heart. I use them often myself as they are the best, nutritional foods available" – Manuel Villacorta.