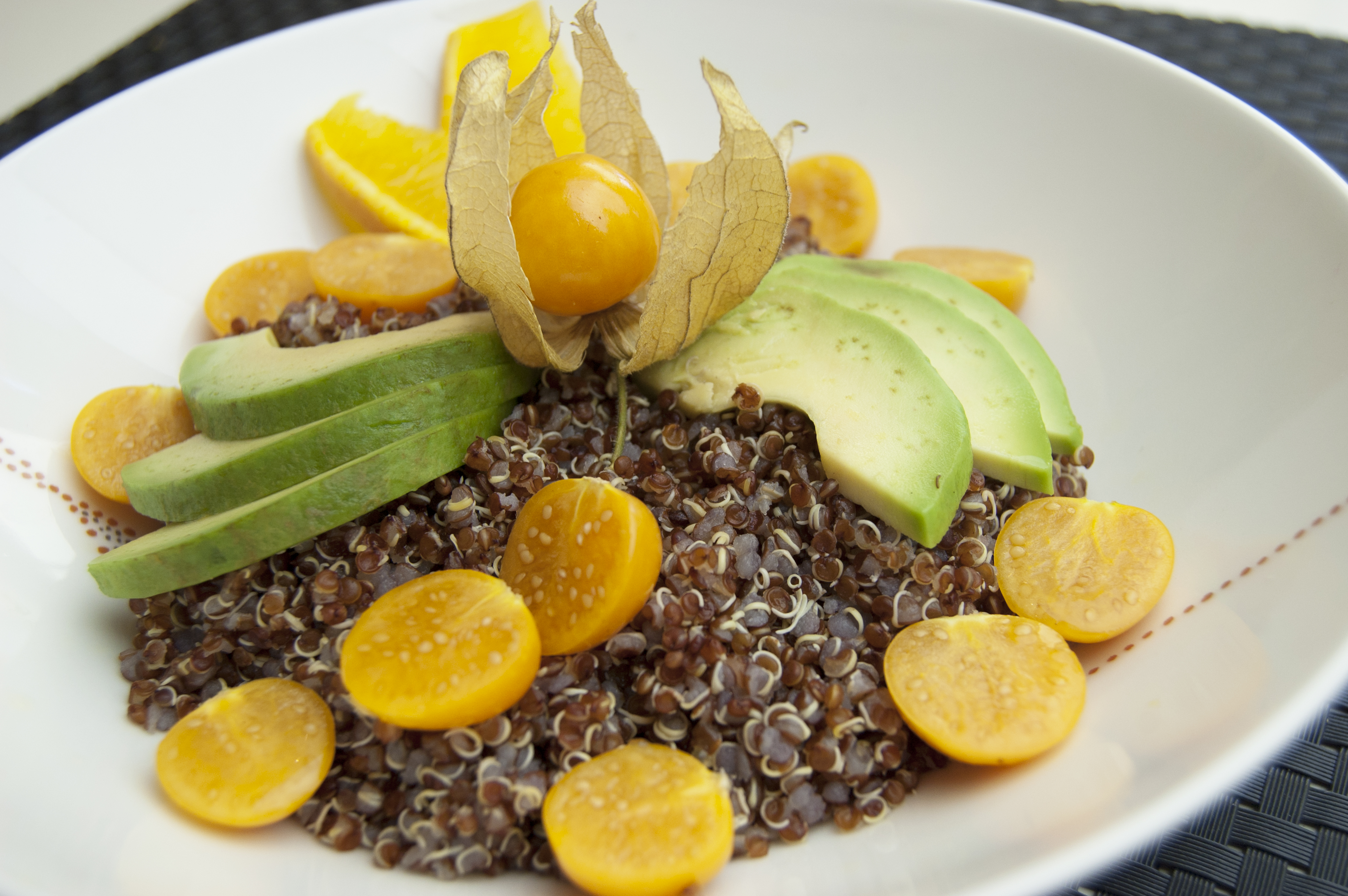 Here, textures and fresh flavors meld for a simple, yet satisfying quinoa summer salad. Try it as an accompaniment to chicken or fish, or dress it up with olives and feta for a heartier stand-alone dish.
Ingredients
1 cup cooked red or white quinoa
1 small avocado, sliced
3 ounces pichuberries, quartered
Juice of one orange
Salt to taste
Directions
Combine the quinoa, avocado, and pichuberries in a bowl and squeeze the fresh orange juice on top. Season with salt and gently fold together.
Serves: 2;  Serving Size: 1 cup