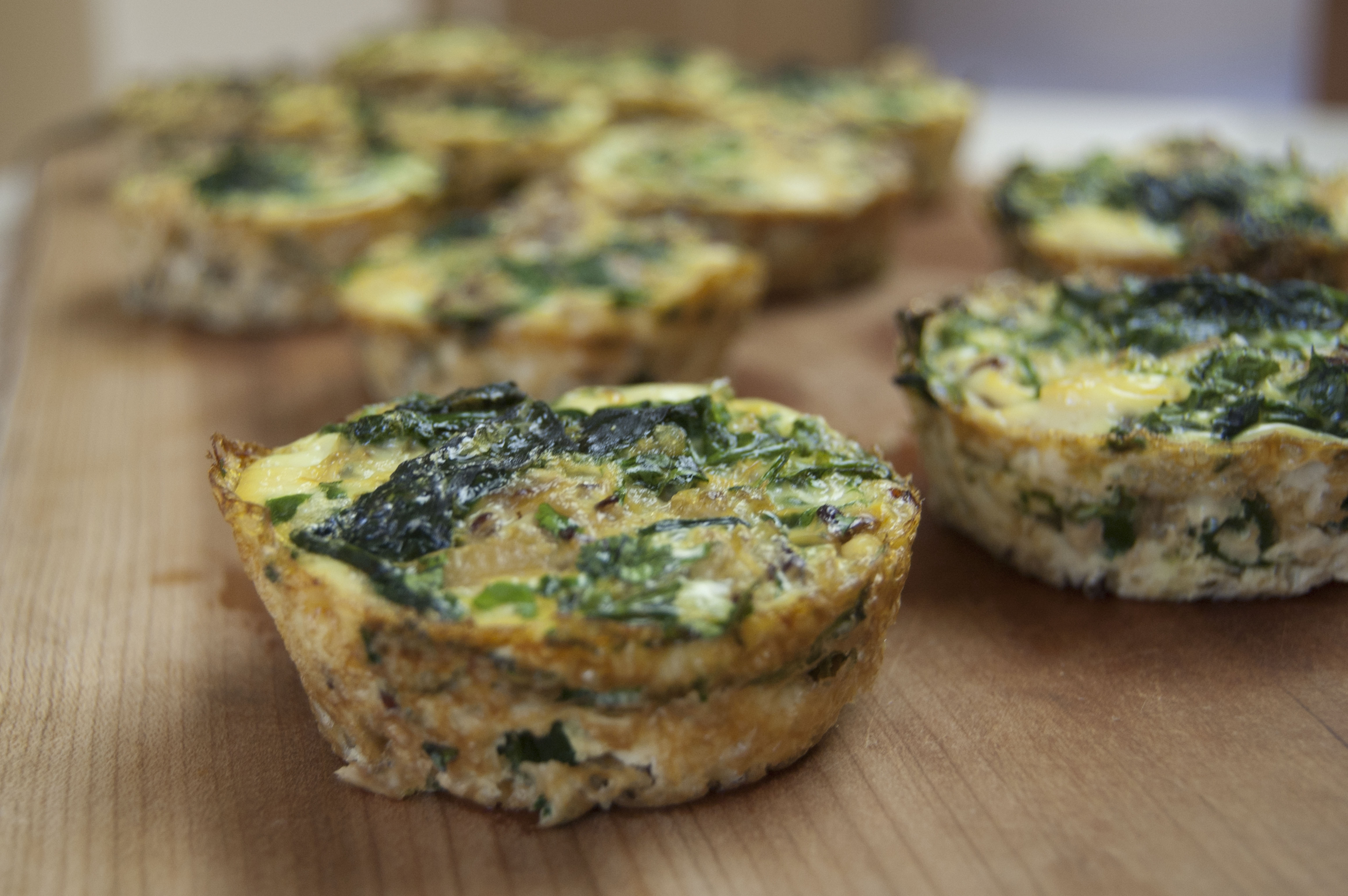 Looking for a quick breakfast? Bake these quinoa and spinach muffins in advance and fuel yourself throughout the week.
Serves: 12 Serving Size: 1 muffin
Ingredients
1 tablespoon olive oil
1/2 medium yellow onion, diced
2 cloves garlic, crushed
6 cups spinach
salt and pepper
1 cup cooked quinoa (see video on how to cook quinoa here)
6 whole eggs
Canola oil spray
Directions
1) Heat the oil in a medium-size saute pan over medium heat. When the oil is hot, add the onions and garlic. Saute for a few minutes until the onions become transparent. Add the spinach and salt and pepper to taste. Cook just until the spinach wilts. Remove from the heat and let cool completely before proceeding to the next step.
2) Preheat the oven to 350 degrees F. Crack eggs into a bowl and whisk together.
3) Transfer the cooled spinach mixture to a medium-size mixing bowl, along with the cilantro, quinoa, and eggs. Mix to combine.
4) Lightly spray a muffin tin with oil. Put 1/4 cup of the egg mixture into each of the muffin cups. Top off with any remaining batter.
5) Bake for 10 to 15 minutes until lightly golden and puffy. Let the muffins cool slightly before removing them from the tin.