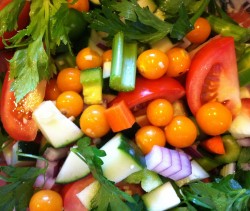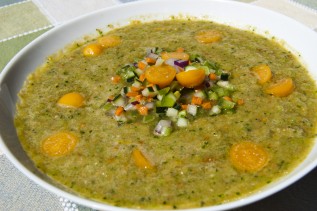 While the term "Gazpacho" has become somewhat synonymous with that of "cold soup" made from a broad spectrum of vegetable and/or fruits, the soup originated in the Andalusian area of Spain, where it was made from a blend of stale bread, olive oil, garlic and water or vinegar, along with various vegetables.
As the summer is winding down, we thought, "What better way to use up those summer garden veggies than whipping up a quick batch of delicious Herbed Pichuberry Superfood Gazpacho!"
Herbed Pichuberry Gazpacho
Makes 8 cups
Ingredients:
½ red onion, chopped
1 green bell pepper, chopped
1 cucumber, chopped
1 carrot, chopped
2 ribs celery, chopped
2 Roma tomatoes, chopped
1 clove garlic, crushed
½ cup fresh parsley, chopped
2 cups pichuberries, divided
3 cups vegetable stock
Juice of 1 lime
2 tablespoons white wine vinegar
2 tablespoons olive oil
Salt and pepper to taste
Equipment:
Sharpe knife
Cutting board
2 large mixing bowls
Blender
Rubber spatula
Directions:
Place onion, bell pepper, cucumber, carrot, celery, tomatoes, garlic, parsley and 1 cup of pichuberries in a large bowl. Toss to combine.
In a separate bowl, combine vegetable stock, lime juice, vinegar and olive oil.
Place half of the vegetable mixture in the blender. Puree with half of the liquids. Repeat with remaining vegetables and liquids. Add salt and pepper to taste.
Refrigerate for one hour before serving to let flavors marinate. Adjust salt and pepper if necessary. Slice the remaining cup of pichuberries and add to gazpacho just before serving.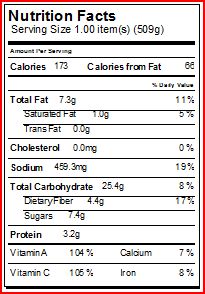 More recipes just like this in Peruvian Power Foods Book. Order on Amazon.