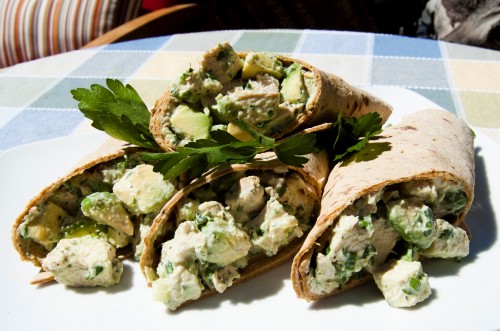 You can never go wrong by having a few avocados tucked away for a quick fix meal. They can be added to shakes, sandwiches, and dips among other things. I find them not only tasty, but also, the natural fats work as a great binding agent. The creamy texture of the avocado helps hold together the chicken in this delicious picnic wrap while adding complexity to both flavor and texture of the wrap. Paired hints of zesty lime, these are a great addition to any picnic or hot summer day!
Chicken Avocado Picnic Wraps
Makes 4 pieces
Ingredients:
2 cups cooked chicken, coarsely shredded
1 avocado, cubed
2 green scallions, finely chopped
½ cup cilantro, chopped
2 tablespoons Greek yogurt, 2% plain
Juice of 1 lime
Salt and pepper to taste
2 whole wheat flatbreads (lavash)
Equipment:
Medium mixing bowl
Large spoon
Directions:
Combine chicken, avocado, scallions, cilantro, yogurt and lime juice in a medium bowl. Toss to combine. Season with salt and pepper to taste.
Divide mixture among 2 flatbreads and roll each tightly into a wrap. Cut each wrap in two before serving.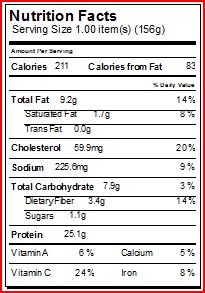 More recipes just like this in Peruvian Power Foods. Order on Amazon.