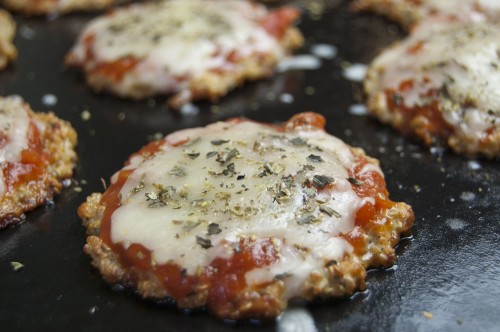 In need of a fun and healthy recipe for kids? How about a party crowd pleaser? This recipe is great for both as it is bite-size, tasty, easy to make, and most importantly, it's healthy!
The quinoa in this recipe contains anti-inflammatory agents that lower the risk of cardiovascular disease. Quinoa is also an excellent source of fiber, perfect for maintaining our gut health. Its low glycemic index as a gluten-free grain also makes it a good grain source for people with gluten intolerance and people at risk of developing Type 2 Diabetes. Moreover, this recipe can be made with gluten-free four, making it a delicious, gluten-free alternative to most other pizza recipes!
Quinoa Parmesan Pizzettes
Makes 8
Ingredients:
¼ cup quinoa, dry
½ cup water
¼ cup flour of choice
½ cup egg whites
½ cup parmesan
1 Tbsp oregano
1 tsp salt
1 tsp pepper
1 cup marinara sauce
8 oz. mozzarella cheese, shredded
Olive oil cooking spray
Tools:
2 quart saucepot with lid
Pizza stone
Medium mixing bowl
Directions:
Bring ½ cup of water to a boil in a 2-quart saucepot. Add quinoa and lower to a simmer. Cook, covered until all of the water is absorbed, about 15-20 minutes. Fluff with fork and set aside to cool.
While the quinoa is cooling, preheat pizza stone in a 400°F oven.
Transfer cooled quinoa to a medium mixing bowl along with the flour, egg whites, parmesan, oregano, salt and pepper. Mix to combine.
Pull the hot pizza stone out of the oven and spray it with a thin, even layer of olive oil spray. Divide the batter into eight portions. Pat each portion of batter into a 3-inch circle on the pizza stone, leaving an inch or two of space between pizzettes. Bake for 15-20 minutes until golden.
Remove pizzettes from over and top each with about 2 Tbsp of marinara sauce and a handful of cheese. Return to the oven and bake for 3-5 minutes longer, until the cheese is melted and bubbly.
Cool slightly before eating.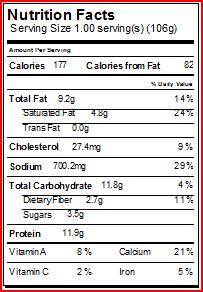 More recipes just like this in Peruvian Power Foods Book available at Amazon.