Happy winter, everyone! It's time to make the best of, and even enjoy, the drop in temperature by warming up with and snacking on delicious, whole foods, fresh out of the Eating Free (and your) kitchen. Remember that even if you're bundled up in thick clothing this season, you can look and feel your best, every season. A healthy body can mean energy for festivities and maybe even less stress for you.
The recipes below are excellent ideas for pre-meal foods, made from nutrient- dense, satisfying ingredients. Pichuberries are one such ingredient. They have a low Glycemic Index of 25, which can contribute to lasting energy for you, without a crash later. Pichuberries are a good source of vitamins A, D, C, and B complex, a vegan source of vitamin B12 and protein, and have antioxidants as well. They are versatile because of their balance of sweet and tart flavors that lend well to both sweet and savory dishes.
Serve baked brie with pichuberry marmalade for a holiday appetizer, whether you're headed to a relaxed potluck or entertaining at a fancy party. Take time to practice your filo dough skills in advance if you'd like, because this appetizer can be prepared ahead of time. The very simple skewer recipe can help you maximize food variety and minimize kitchen time. Try them out on your friends and family and spread the healthy cheer.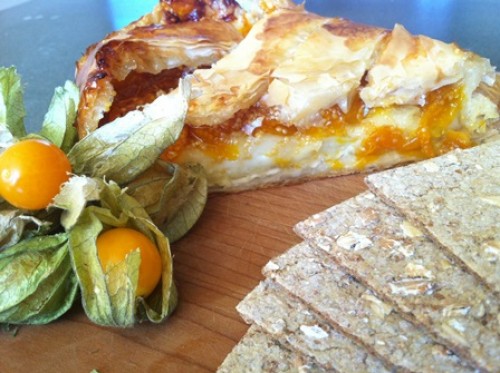 Peruvian Power Foods: Superfood Pichuberry Marmalade with Baked Brie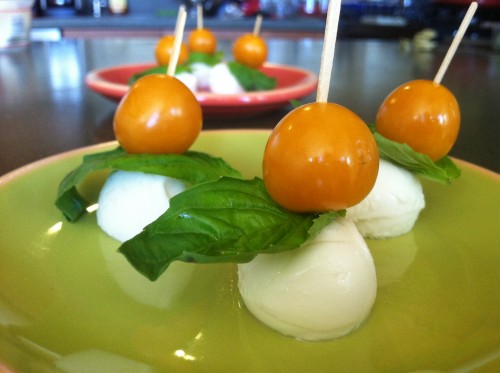 Peruvian Power Foods: Pichuberry Superfood Caprese Party Skewer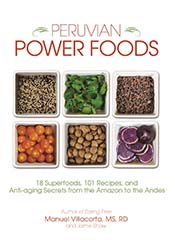 More recipes just like this in Peruvian Power Foods.  Order on Amazon.