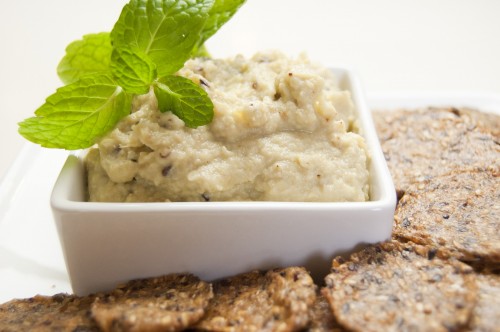 At parties, there is always the indecisiveness of whether to eat the tasty looking dips offered. There is the uncertainty of what is actually used in the dips and whether the ingredients in the dip will hurt your dieting plans.
But preparing healthy, delicious dips is easier than it looks! One trick is to create a creamy base by using roasted garlic or artichoke heart puree as an alternative to mayonnaise or sour cream, two ingredients that naturally have a higher fat content.
For this recipe, I decided to use both! Aside from lending itself to creaminess, the garlic offers cardiovascular protection by lowering blood pressure, blood triglycerides, and total cholesterol. Garlic further reduces cardiovascular risk by protecting against oxidative stress and unwanted inflammation in our bodies. Likewise, artichokes can help to lower cholesterol and promote cardiovascular health. Artichokes also contain cynarin, a natural compound that increases bile production and aids in digestion of fats and vitamin absorption. Try this dip and use it for vegetables and crackers at parties, but also try it as an alternative to sandwich spreads.
Roasted Garlic Artichoke Dip
Makes: 1 cup
Ingredients:
1 large head garlic
2 Tbsp olive oil
1 can artichoke hearts in water
½ tsp lemon juice
1 Tbsp sesame seeds
Tools:
Aluminum foil
Food processor
Directions:
Preheat oven to 400°F.
Trim the top off of the garlic head so that the flesh of each clove is exposed. Place head on a sheet of aluminum foil and drizzle with 1 tbsp of olive oil. Wrap the garlic in the foil to seal. Bake for 45 minutes until soft. Cool.
Drain the artichoke hearts and place in the base of a food processor. When the garlic has cooled, use your fingers to gently squeeze the garlic out of each clove skin. Add garlic, remaining 1 tbsp olive oil, lemon juice and sesame seeds to the food processor.
Pulse mixture until smooth. Enjoy!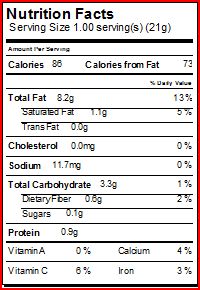 More recipes just like this in Peruvian Power Foods Book available at Amazon.