Similar to cherry tomatoes, pichuberries have a tart, yet sweet flavor profile, making them a delicious substitute in any dish that calls for tomatoes. In addition to their great taste, the pichuberry super fruit is a powerhouse of vitamins, minerals and cancer-fighting antioxidants!
Pair our Pico De Pichuberry Salsa with grilled fish or roasted chicken for a nutritious and flavorful punch! Serve it atop tacos or with pita chips for dipping.
Ingredients: (serves 4)
1 cup pichuberries, halved (or yellow tomato)
1 cup cucumber, diced
1/2 cup red onion, diced
1/2 cup cilantro, chopped
3 tablespoons lime juice
Salt to taste
Equipment:
Mixing bowl
Cutting board
Sharp knife
Directions:
Combine all ingredients in a bowl. Refrigerate for 30 minutes to an hour to let flavors marinate. Enjoy!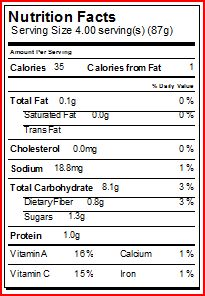 More recipes just like this in Peruvian Power Foods Book. Order on Amazon