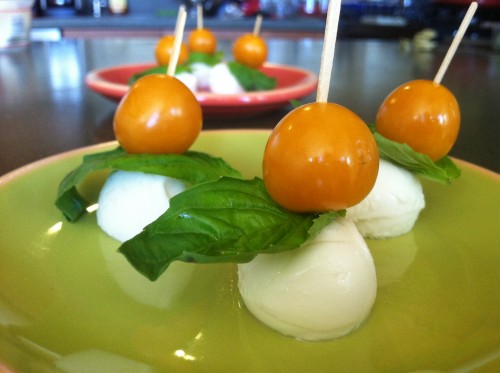 The word cacciatore means "hunter" in Italian, and the phrase alla cacciatora refers to a meal prepared "hunter-style," thus referencing a classic meal preparation using some of Italy's most rustic ingredients: meat, tomatoes, onions, herbs, bell peppers and red wine.
As I a lover of cacciatore as well as Peruvian cuisine, I thought, "why not marry the two?" While utilizing the common preparation and ingredients of cacciatore, my addition of pichuberries created the perfect Peruvian touch, contributing sweet yet tart flavor notes. Delicious!
Pichuberry Chicken Cacciatore
Serves 4
Ingredients:
-for the chicken:
4 skinless chicken breasts
2 Tbsp lemon juice
2 Tablespoons olive oil
2 Tbsp oregano
Salt, black pepper and garlic powder to taste
-for the sauce:
2 Tbsp olive oil
1 bell pepper, ½" dice
1 small onion, ½" dice
3 garlic cloves, minced
3 Roma tomatoes, ½" dice
1 ½ cup tomato sauce
¾ cup red wine
2 Tbsp capers, drained
1 cup pichuberries, halved
2 Tbsp oregano
Salt and pepper to taste
Equipment:
Large roasting pan
Spatula
Directions:
Preheat oven to 450F.
Place chicken breasts in a roasting pan. Pour 2 Tbsp lemon juice and 2 Tbsp olive oil over chicken and toss to coat.
Sprinkle chicken breasts with 2 Tbsp oregano. Add salt, black pepper and garlic pepper to taste. Toss to coat.
Bake chicken for 20-25 minutes until crisp and golden on the outside and moist on the inside.
Remove from heat and let cool for 5-10 minutes before slicing.
While the chicken is cooking, prepare the sauce. Heat 2 Tbsp olive oil in a large sauté pan over medium heat. When hot, add bell pepper, onion and garlic. Sauté for 5 minutes until soft and fragrant.
Add tomatoes, tomato sauce, red wine, capers, pichuberries and oregano to the pan. Add salt and pepper to taste. Saute for 10-15 minutes until tender. Add the roasted chicken to the pan just before serving.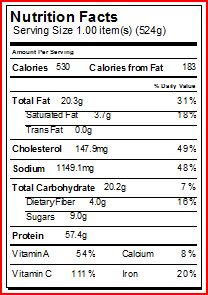 More recipes just like this in Peruvian Power Foods. Order on Amazon.