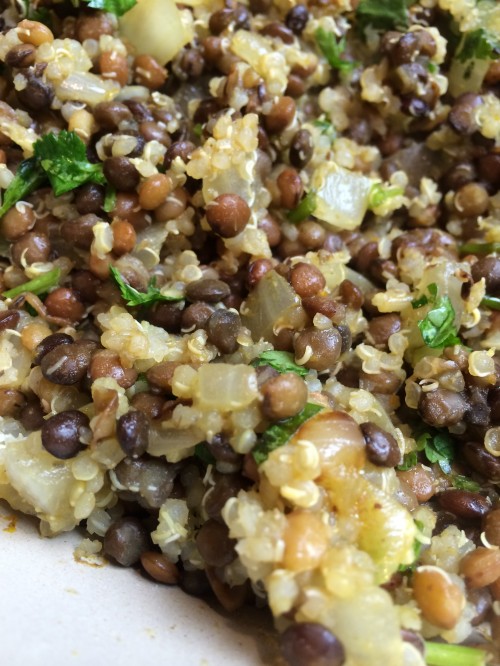 One of my favorite Peruvian dishes is called tacu-tacu. Tacu-tacu is classically prepared by frying up leftover rice and smashed beans with "aderezo", a sauté of onion, garlic and aji paste. Tacu-tacu is not only a delicious way to use up leftovers, but also makes a cheap and nutritious meal.
Though not tacu-tacu, this dish served as the inspiration for my Lentil-Quinoa Masachakuy recipe. In Quechua, the Andean people's language, masachakuy means "marriage." This recipe marries two of my favorite foods, quinoa and lentils.
Lentil-Quinoa Masachakuy
Serves 4
Ingredients:
1 tablespoon olive oil
1 medium onion, diced
1 clove garlic, minced
1 tablespoon aji paste
1 teaspoon ground cumin
2 cups cooked quinoa
2 cups cooled petite lentils
Salt and pepper to taste
Handful fresh cilantro, chopped
Tools:
Cutting board
Chef knife
Large sauté pan
Wooden spoon
Directions:
Place olive oil in a large sauté pan over medium heat. When hot, add onion and garlic. Sauté until soft and fragrant. Stir in the aji paste and cumin and cook for another minute.
Add quinoa and lentils to the pan and cook until heated through. Season with salt and pepper to taste. Toss with fresh cilantro before serving.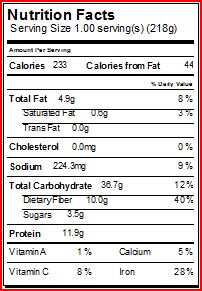 More recipes just like this in Peruvian Power Foods Book. Order on Amazon