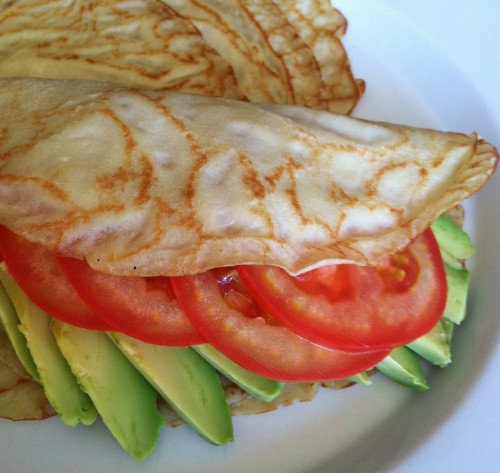 Crepes make a wonderful carrier for all types of fillings, sweet or savory. While the making of crepes can be a little tricky at the start, with a little bit of practice you'll be making them by the dozens in no time!
Recipe makes 7 small (8-inch) crepes
Ingredients:
1 egg
¼ cup milk of choice
¼ cup water
½ cup quinoa flour
Pinch salt
1 Tbsp coconut oil, melted
Cooking spray
Equipment:
Blender
Rubber spatula
8" nonstick sauté pan
Directions:
Place egg, milk, water, quinoa flour and salt in a blender. Pulse until combined. Scrape down the edges of the blender.
Add 1 Tbsp melted coconut oil to blender and pulse to combine.
Preheat small non-stick sauté pan over medium-low heat. Spray with an even coat of cooking oil.
When pan is hot, pour about 3 Tablespoons of batter into the corner of the pan, away from the heat. Immediately swirl batter to coat the bottom of the pan. Place pan back on heat source for about a minute or until crepe is set.
Flip the crepe using a rubber spatula to loosen it from the surface. Cook the other side for 30 seconds and then remove.
Repeat process with remaining batter, making sure to oil the pan for each crepe.
Crepes can be eaten immediately or stored in the refrigerator, well-wrapped, for up to 3 days. They can be filled with a variety of fillings, both savory and sweet. I like to fill mine with a mixture of vegetable egg scramble or tomato and fresh avocado.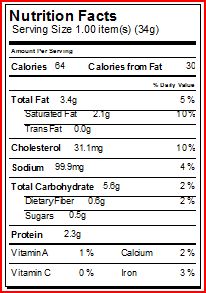 More recipes just like this in Peruvian Power Foods Book. Order on Amazon