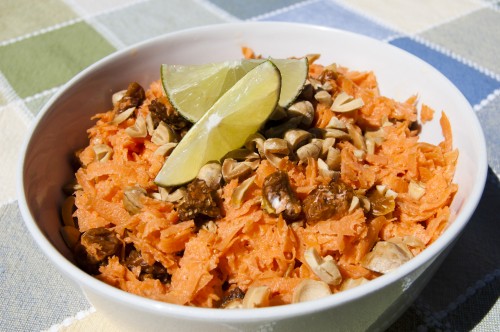 I always love improving upon old classics by adding a Peruvian powerfood twist!  This recipe is a variation on the classic carrot-raisin "bunny salad."  Not only is it colorful, but it's also fun to eat given its mixture of textures and flavors.  The sweetness of the carrots goes nicely with the tart dried pichuberries and nutty sacha inchi seeds.  Besides being a favorite of children and adults alike, it's easy to prepare!
Carrot, Pichuberry and Sacha Inchi Seed Salad
Makes 3 cups
Ingredients:
2 cups grated carrots
½ cup dried pichuberries, halved
½ cup Greek yogurt, plain 2%
Juice of ½ a lime
Pinch salt
Sacha inchi seeds for garnish
Equipment:
Cheese grater
Medium mixing bowl
Rubber spatula
Sharpe knife
Cutting board
Directions:
Place all ingredients except to sacha inchi seeds in a medium bowl and mix to combine. Refrigerate for 1 hour before serving. Sprinkle with sacha inchi seeds for garnish.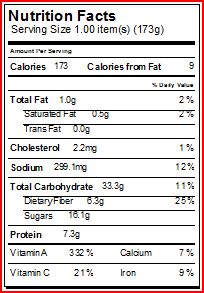 More recipes just like this in Peruvian Power Foods. Order on Amazon.