On this episode of my Caliente Kitchen Show, I am demonstrating a delicious Peruvian dish, Papa a la Huancaína along with featuring 5 Peruvian superfoods like red quinoa and black corn. This was aired from
LAHIDAN MIG
Celebrating National Hispanic and Latino Heritage Month with Peruvian Cuisine and Superfoods!
LAHIDAN stands for Latinos and Hispanics in Dietetics and Nutrition which is an interest group I am proud to say I currently hold the position with as chair-elect. In fact, for the first time ever, both the chair-elect and the chair of LAHIDAN are Peruvian. With that in mind and Hispanic Heritage month still in full swing, of course the dish this week had to be from Peru!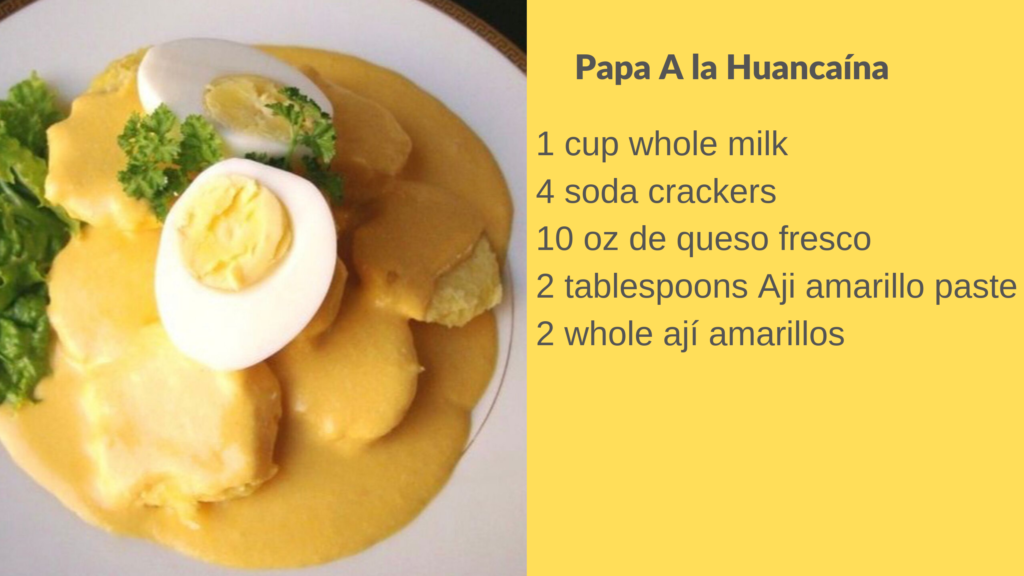 This mouthwatering Peruvian sauce is not only simple to make, but is perfect for parties. In addition to the recipe demonstration, also tune in to hear some history on how colonization and integration of different cultures has made Peruvian destination for delicious food by making a fusion of many different cultural cuisines.