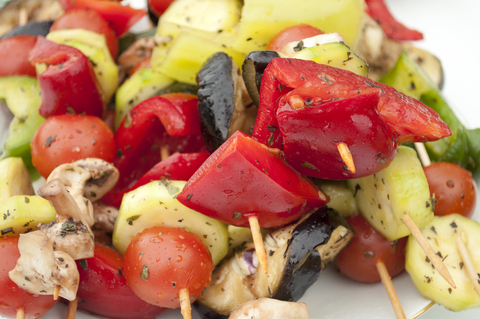 Another holiday is upon us once again. This is the official holiday start of the summer season where we are now getting into bathing suit attire and beautiful beach bodies. So get prepared for that three-day weekend and keep your goals in line with your social activities.
Here are some quick tips to stay in control of the potential weekend enticements.
Always have a plan when going to an event. Plan how many drinks you want to drink for the day. Plan how many plates of food you want to eat. Plan how many appetizers you want to try. Even tell your friend or partner of your plan so you can have the support to stick with it.
Tried and true recommendation: bring a healthy dish to the BBQ or potluck. By bringing the veggie platter + hummus or cabbage salad, you can have that healthier, go-to option to fill up your plate.
Eat the foods you love in smaller portions. Love the potato salad or macaroni and cheese or BBQ ribs? Take 1-2 spoonfuls or 1-2 ribs for taste and enjoyment. Get your "fix" to be satisfied.
Appetizers are calling your name and they are not even the main attraction of the event. Step away from the chips and walk to the other side of the room. Or hold your drink with both hands so you keep those hands occupied.
A long day of fiesta can result in a higher consumption of alcoholic beverages. Chase each alcoholic drink with a glass of water or sparkling water. This way you stay hydrated and drink fewer calories. Is the goal to get buzzed or have fun with your loved ones?
We hope you have a fantastic weekend and remember to Eat Free and enjoy your loved ones!
Sarah Koszyk, MA, RD, is a nutrition coach at Eating Free who cooks with love and loves to eat.