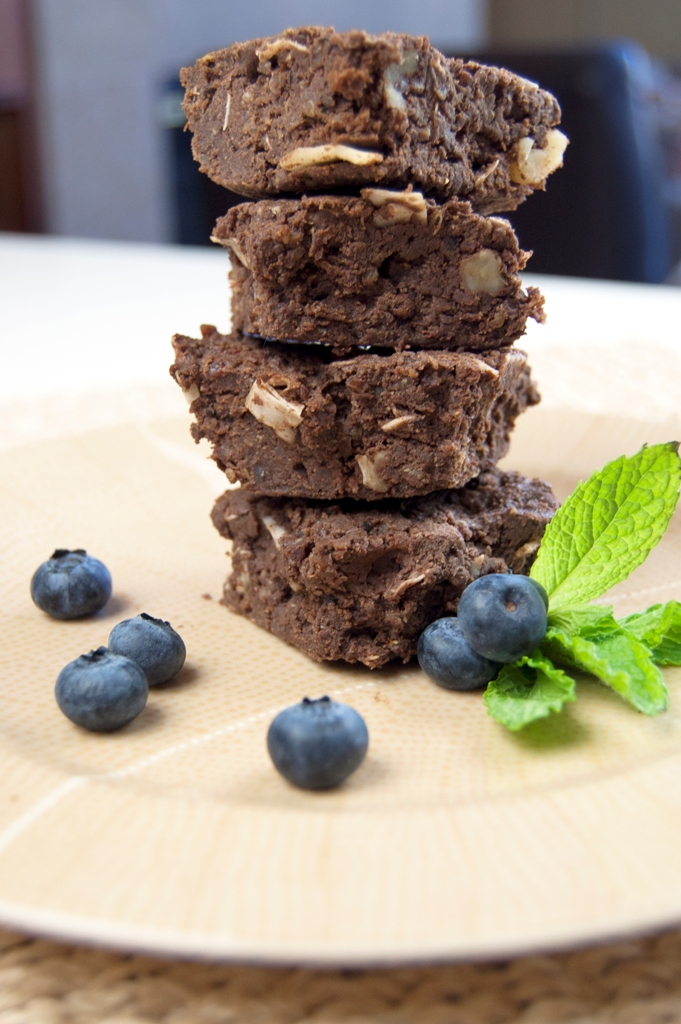 Just when I got tired of using maca in smoothies, I had an idea: a Peruvian power fudge! While fudge is almost always served as a dessert item, this recipe uses maca, quinoa flour, cooked quinoa, and cacao powder, easily doubling its use as an energy bar. Not only is it a great pre-exercise fuel, supplying carbohydrates and energy fueling mace, but it's also gluten-free. Fantastic!
Servings: 16 Serving size: One 2 × 2–inch square
Serving for pre-workout: One 2 × 2–inch square with glass of milk of choice with 16-20 g protein powder
Ingredients:
Coconut oil spray
1 cup quinoa or gluten free oat flour
½ cup cacao powder
¼ cup gelatinized maca powder
¼ teaspoon salt
¼ cup + 1 tablespoon coconut sugar
¼ cup coconut oil
2 ounces dark chocolate, chopped fine
? cup vanilla soymilk
1 teaspoon vanilla extract
1 large egg
2 large egg yolks
1½ cups cooked quinoa
¼ cup chopped walnuts
¼ cup unsweetened shredded coconut
Directions:
Preheat the oven to 350 degrees F. Coat an 8 × 8–inch square baking dish with coconut oil spray.
Sift the flour, cacao powder, maca, and salt into a large bowl. After sifting, add all the coconut sugar. Set aside.
Put the coconut oil and the chocolate in a small microwave-safe bowl. Heat in the microwave for 30 seconds, remove and stir. Heat for an additional 30 seconds, remove and stir. The mixture should be completely melted. If it isn't, microwave it in 15-second increments, making sure not to burn it. Set aside.
Whisk the soymilk, vanilla, egg, and egg yolks in a medium bowl until combined. Add the melted chocolate and whisk until the liquids are well combined.
Add the liquid mix to the flour mix and whisk until smooth. Fold in the quinoa, walnuts, and coconut until well incorporated.
Pour the batter into the baking dish and put the dish in the oven. Bake for 15 minutes or until set. Once cool, cut into 16 pieces.