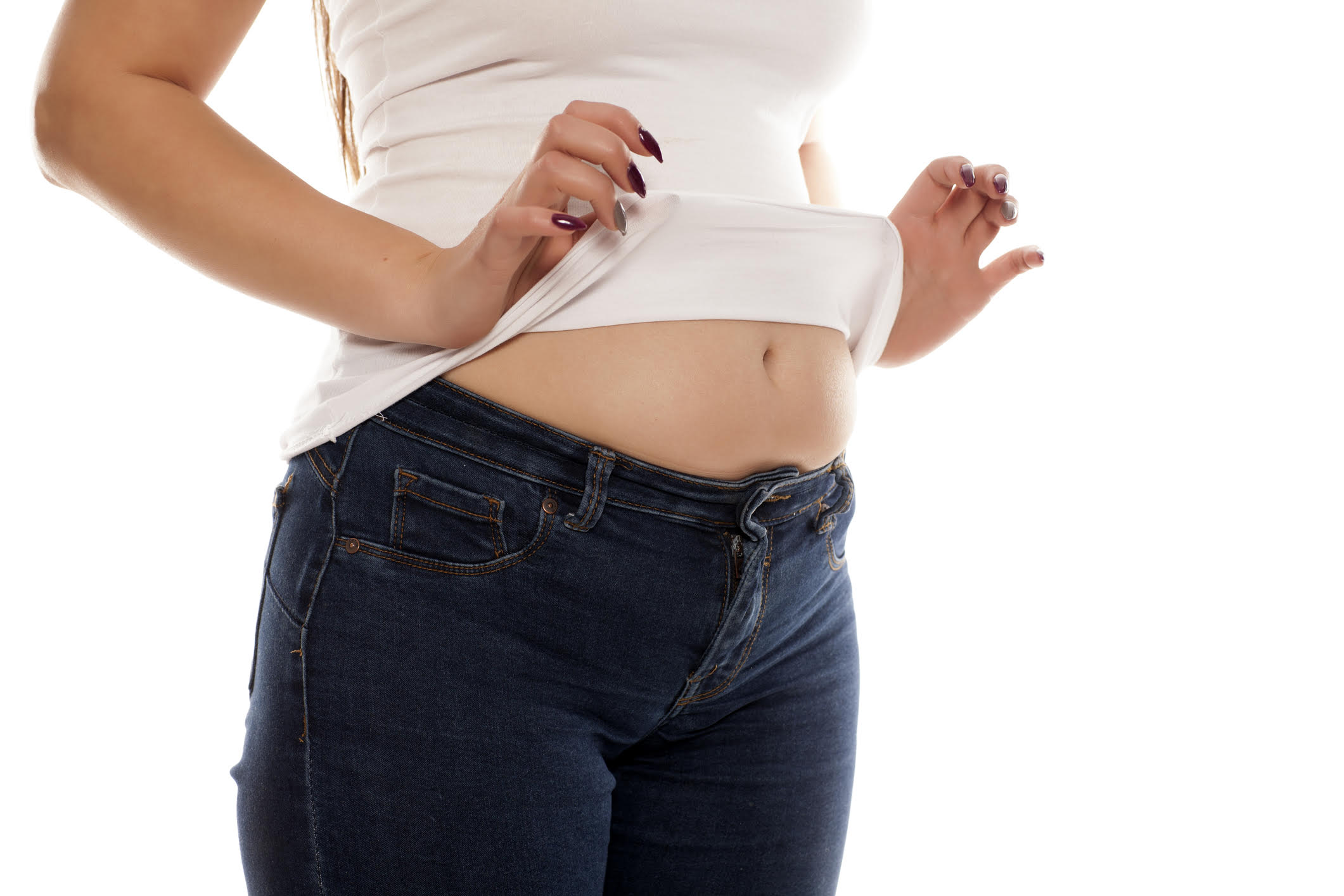 I got an e-mail from a fellow dietitian that me got me thinking. She was clearly upset about the title of my book, Flat Belly 365. It made me wonder if a flat belly is realistic for all. In my private practice, I have seen over 3,000 people on a 1-on-1 basis who all aspire to have a flat belly, but what is a flat belly really? It's not a 6-pack or just looking good in your bathing suit. To me, a flat belly is someone who is not at risk for developing chronic diseases. This is not about pants sizes, how much you weigh on the scale or having a model body to be on the cover of a magazine. This is about what I call "your medical waist." In my practice and in my book, my goal is not to turn my client or the reader into a magazine cover model, but to make sure they are not at risk for health problems later on.
So then why the title Flat Belly? There is a mountain of evidence that excess visceral fat, or fat that is found deep in your abdominal cavity, surrounding your organs, is inflammatory. If this is present long enough, you are at risk of developing diseases such as diabetes, metabolic syndrome, some cancers and even depression among others. By definition, if a woman has a waist circumference more than 35 inches and a man has a circumference more than 40 inches then they are at risk of chronic diseases. So, reducing the inches of your waist to less than these parameters is in your best interest. To me, this is a flat belly. Trust me, this does not mean washboard abs.
As a professional in the media, I realize that I reach a lot of people, so keeping my integrity intact is very important to me. Therefore, I need people to understand that there's so much more to my book than just the title. The reason I chose Flat Belly 365 out of any other title is because there's so much more to your belly than just the aesthetic appearance. I've already mentioned the harmful effects of excess visceral fat that could be sitting in your belly. Also in your belly, there's your gut that we know now we need to keep healthy. Having a healthy balance of good bacteria can change the entire health of our bodies. I help you to remedy all of this in the book.
So, is a flat belly realistic for all? In all of my years of practice, I have seen drastic reductions in waist circumferences and to me, this is already a flat belly. Anyone, no matter how much you've weighed before, how old you are or how many kids you have had, has the potential to reduce their belly fat. You just have to have the willingness and the right tools to get you there.