I learned to cook this recipe after I visited Paris in the year 2000. I totally fell in love with this recipe because stews are my comfort food. This recipe normally takes at least 4 hours because there's typically a lot of prep work involved along with allowing the flavors to develop, the stock to reduce and everything to generally cook very, very slowly. Definitely a recipe you would want to save for a Sunday.  
Luckily, in this episode of Manuel's Caliente Kitchen, I'm going to show you how to make this excellent dish with all of its beautiful French flavor in just 45 minutes using an Instapot. With mouthwatering beef, delicious red wine (for the beef and yourself) and its super quick cook time, you can easily make this recipe on a Tuesday. Julia Child would probably come after me for finding such a shortcut for this dish, but your family will love you for learning how to make this recipe in such a short amount of time.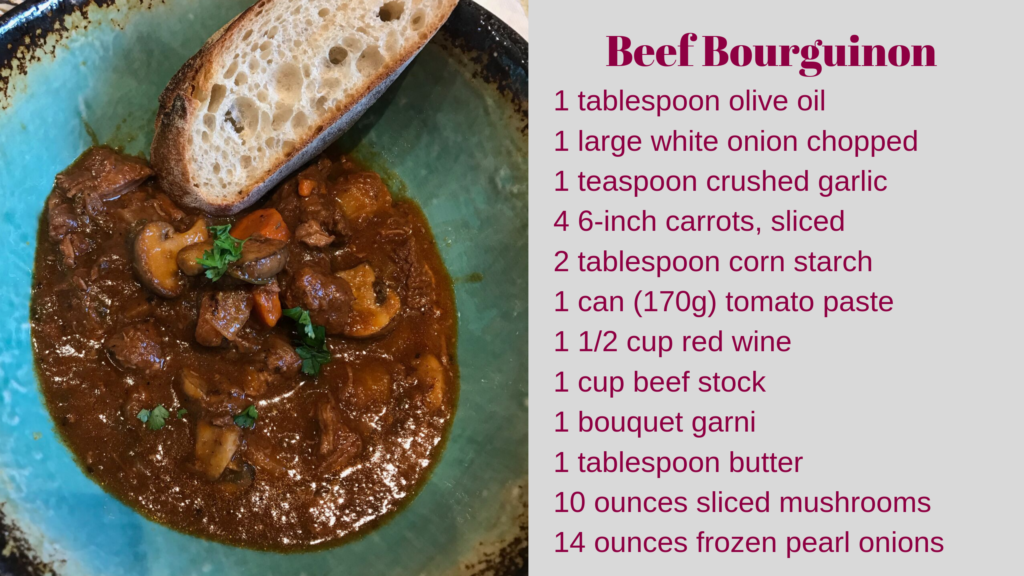 Check out the video above for the recipe, step-by-step demonstration on how to make it and tips on how to get the consistency you're looking for in this beautiful French stew.