Disclosure: This post is sponsored by The Quaker Oats Company, but all opinions are my own.
For over 20 years, I've been helping clients achieve their dietary goals, and it may surprise you to know that one recommendation that I give to all of my clients is to keep their digestive system healthy to help keep them feeling their best. I have partnered with Quaker Oats to help people get real about nutrition, which includes getting adequate fiber from your diet to help support digestive health.
One way to support a healthy digestive system is by making sure you eat enough fiber every day. Dietary fiber is a shortfall nutrient, which means most people aren't getting the recommended amount, but it is so critical for digestive health. Believe it or not, digestive health and regularity is actually a good marker for our health – and shouldn't be ignored or taken for granted.
Experts recommend eating at least 25 to 30 grams of fiber a day from a variety of grains, fruits and vegetables to help support a healthy digestive system. The good news is that oats are a good source of fiber, which may help support a healthy digestive system: in a ½ cup serving of rolled oats, you get 4 grams of fiber. There are more ways to eat your oats, however, than just oatmeal. Oats are highly versatile and serve as a nutritious blank canvas to inspire culinary creativity. So, I'm going to share with you a delicious and easy recipe using oats in a way you make not expect: my Chicken Oats Patty.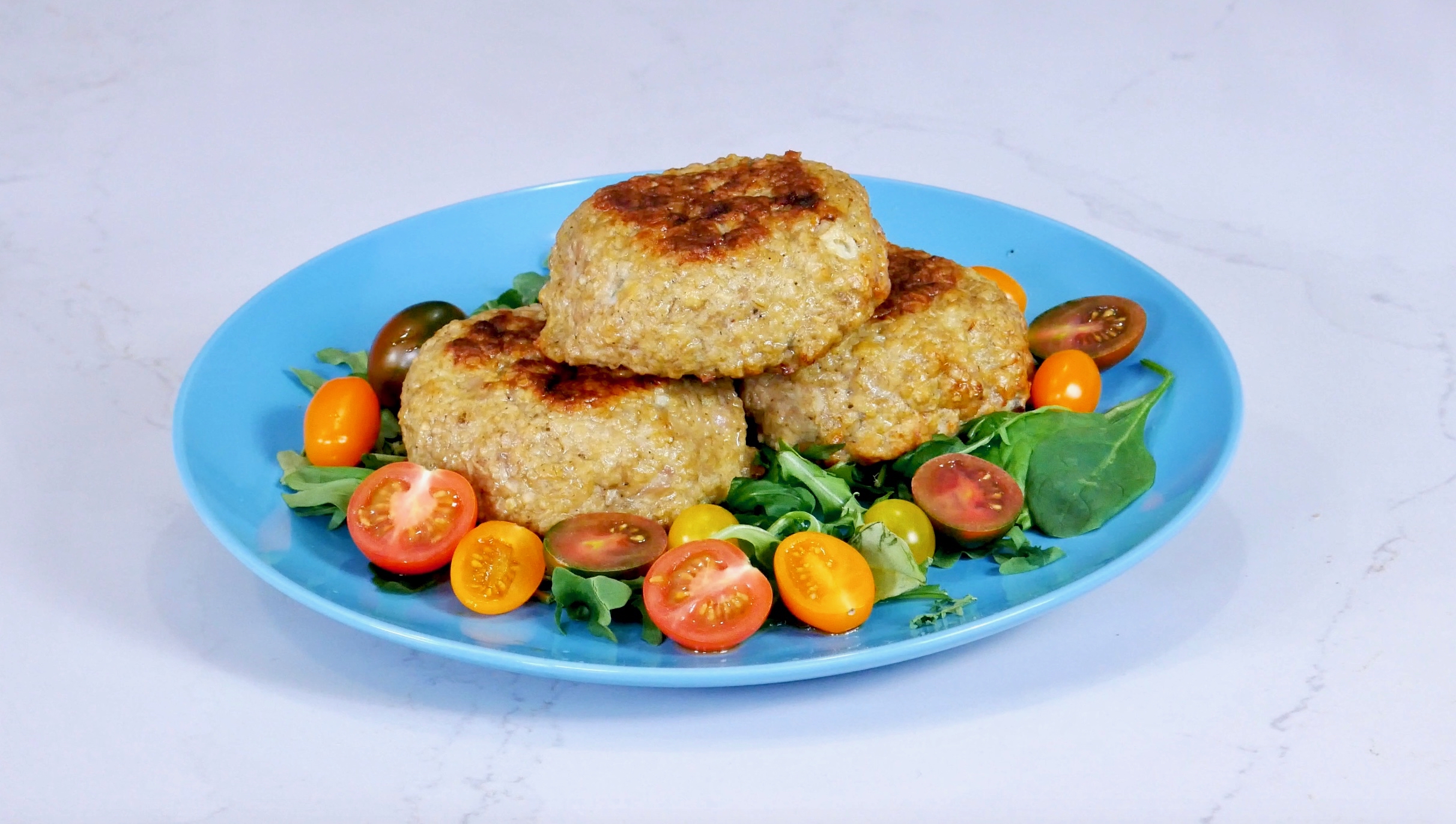 Chicken Oat Patty
Serves 8
Ingredients:
2 pounds ground chicken
4 cups Quaker Oats (Quick 1-minute)
2 large eggs
1/2 cup non-fat milk
1/2 cup red onion, diced
Salt, pepper and garlic powder to taste
Canola oil spray
Directions:
Pre-heat oven at 350 degrees F.
In a large bowl, place the ground chicken, the oats, eggs, milk, onion, salt, pepper and garlic powder. Mix well
With your hands, form eight (~6.5 ounces) patties
Spray canola oil to a large baking sheet.
Place the patties in a large baking sheet
Bake at 350 degrees for 15 minutes
Flip the patties, spray canola oil on top of the patties and bake for another 10 minutes
Need some additional inspiration for your health and wellness journey? To help people get real about nutrition, Quaker teamed up with Rosario Dawson to encourage people to start taking their nutrition into their own hands. Visit QuakerOats.com to see what happens when Rosario gets real with real people about their nutrition and learn more about the benefits of oats and digestive health!