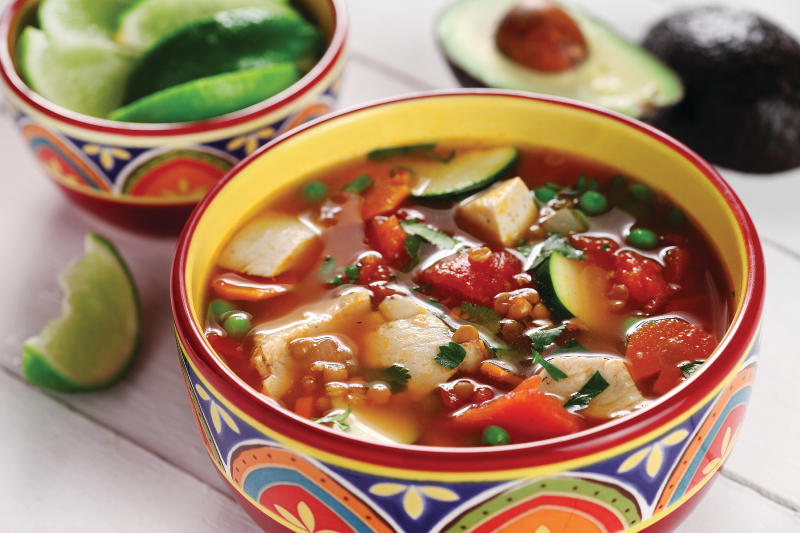 From September 15th to October 15th, we celebrate Hispanic Heritage Month. National Hispanic Heritage Month celebrates the contributions of Hispanic men and women in American society. What started off as a week-long celebration to honor countries like Mexico, Guatemala, Honduras, Costa Rica & Nicaragua, grew into a month long dedication to include other holidays such as Columbus Day, or Dia de la Raza.
If there's one common denominator among Latino countries and culture, it's the food. As a registered dietitian, when I talk about food, I need to always keep it healthy and delicious without losing the Latino flavor. It is very important to know that, among Hispanics and Latinos, there is an increased risk of heart disease. Even by making some simple changes, such as using a healthier cooking oil, can help make a difference in your health. For this reason, I have partnered with CanolaInfo to help spread heart healthy cooking among all cultures.
I use canola oil in my everyday cooking for several reasons. Canola oil is extremely versatile. It has a neutral taste and light texture and these two characteristics can definitely help keep my Latino flavors intact. In addition, it has a high heat tolerance which makes it perfect for any culinary application. And the most important characteristic for a healthy heart is that canola oil has the least saturated fat out of all other common cooking oils and is free of trans fat. Canola oil also has the highest content of plant-based omega-3s out of any other common cooking oil and is a good source of Vitamin E.
The U.S. Food and Drug Administration (FDA) has authorized a qualified health claim for canola oil on its potential to reduce risk of heart disease. About 1.5 tablespoons of canola oil a day is enough to protect the heart when used in place saturated fat. Let's celebrate Hispanic heritage month by using canola oil to make this delicious recipe:
Disclaimer: Manuel Villacorta, M.S., R.D., is a spokesperson/ambassador for CanolaInfo and is paid for services which include, but not limited to, photography, videography, recipe development, social media promotion and online contributions.
– "I only represent companies that I truly believe in their mission and love their products. I use them often myself as they are the best, nutritionally foods available. All the opinions expressed this article or video are my own" – Manuel Villacorta.