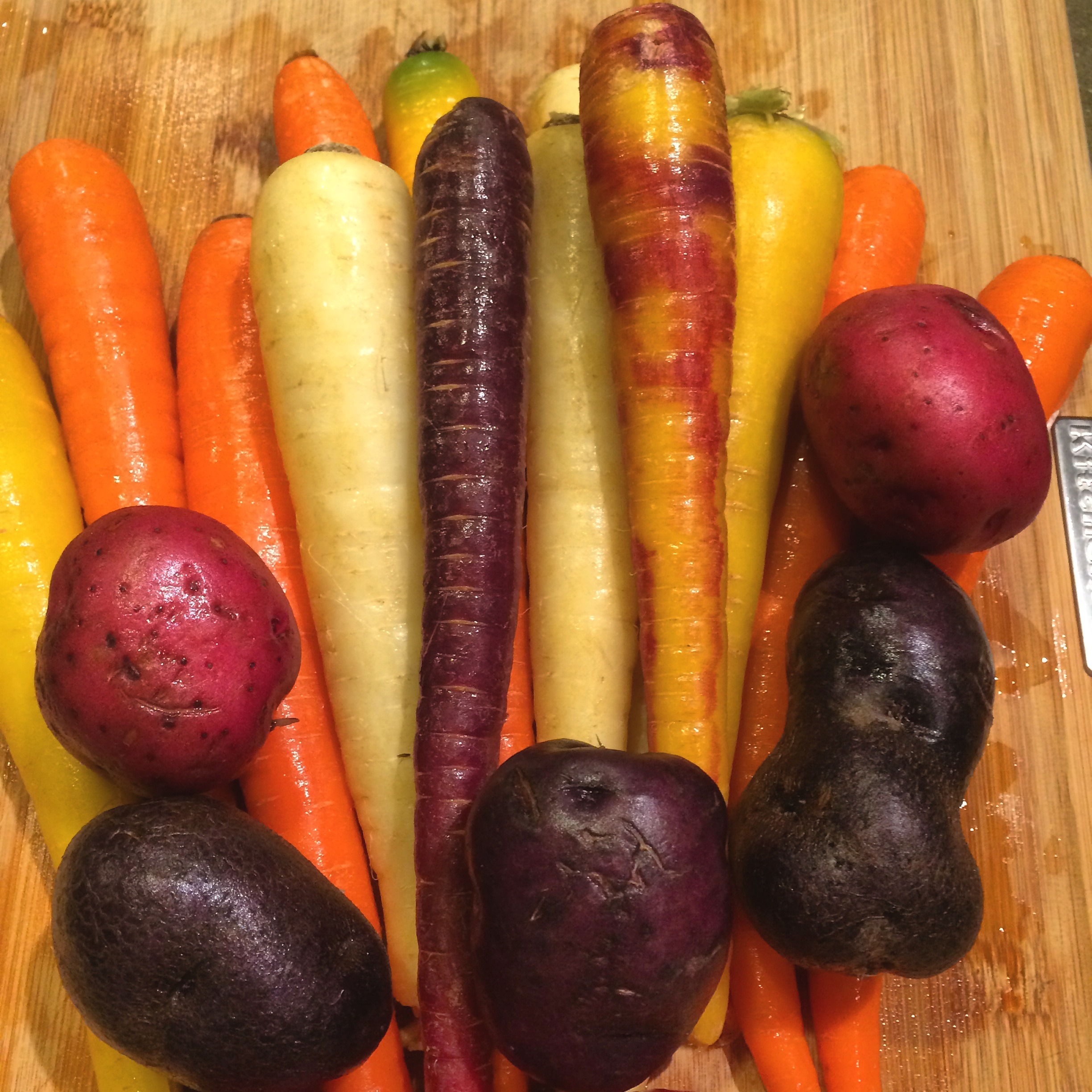 The basic recipe for mashed potatoes is pretty much the same everywhere—cook the potatoes, mash the potatoes, flavor the potatoes—voila! However what distinguishes one recipe from another are the ingredients added to the potatoes when mashed, as well as what type of potato used. This recipe highlights the powerfood combination of American and Peruvian- purple potatoes and heirloom carrots.
Potatoes are a great source of magnesium, iron, potassium, zinc, vitamin B, and trace elements, they also contain varying amounts of different phytochemicals such as carotenoids and natural phenols, which serve as anti-aging agents. Heirloom carrots also contain a wide array of phytochemicals and natural phenols. This delicious recipe is sure to power up your Thanksgiving feast.
Serves 4
Ingredients:
2 lb. purple potatoes, quartered
2 lb. heirloom carrots, diced
1 large red onion, ½" dice
3 Tbsp. olive oil
1 Tbsp. oregano, dried
1 Tbsp. thyme, dried
1 ½ cups chicken or vegetable stock
Salt and pepper to taste
Directions:
Preheat oven to 450°F.
Place potatoes, carrots, oregano, thyme, and olive oil on a large baking sheet or roasting pan. Toss ingredients with your hands to evenly coat all of the vegetables. Roast vegetables for 25-30 minutes until soft and fragrant.
While vegetables are still hot, carefully transfer them to a large saucepot using a spatula. Add warm stock and carefully whip the roasted vegetables until light and fluffy. If the consistency is thicker than you like, add more stock.
Add salt and pepper to taste.