This parsnip puree is made with nutrient-packed ingredients and can be a great complement to your Thanksgiving table.
I can't believe it but the holidays are HERE! We are almost at the one week countdown from Thanksgiving. So today I'm going to share with you a delicious and healthy side dish you can wow your family and friends with this holiday.
I have partnered with Have a Plant to show you how to make a creamy parsnip puree, topped with roasted carrots and walnuts. YUM!
Parsnip Puree vs. Mashed Potatoes
At first glance this puree may look very similar to mashed potatoes. But don't be fooled! Parsnip is similar in color to white potatoes, but it's a Fall vegetable with a hearty flavor. Plus, it's packed with both soluble and insoluble fiber. Fiber is great for gut health and glucose regulation.
How to Make Healthy Parsnip Puree
Now let's get cooking! First start by sautéing the onion and garlic. Then add your parsnips, yogurt, half and of the milk to the pan. Bring it to a boil, then simmer until the parsnips are soft.
The next step is to make this into a creamy and delicious puree. So you'll add the pan mixture plus the remaining milk to a blender or food processor to make it creamy. Once pureed, mix in the light butter and the parmesan cheese.
Then, to make it extra fancy and festive for the holidays, top it with roasted multicolored carrots and chopped walnuts.
Nutrition Benefits of This Puree
I'm making this with ingredients that are higher in protein and lower in saturated fat, substituting 2% milk for whole milk, and Greek yogurt for cream. I also have a light butter, which reduces the fat content as well.
The carrots and walnuts provide extra nutritional value on top of their eye appeal, including Vitamin A, more fiber, and omega-3s!
You can either serve this dish right away, or refrigerate it until you're ready to serve. Then heat until warm.

Healthy Parsnip Puree
Print Recipe
Pin Recipe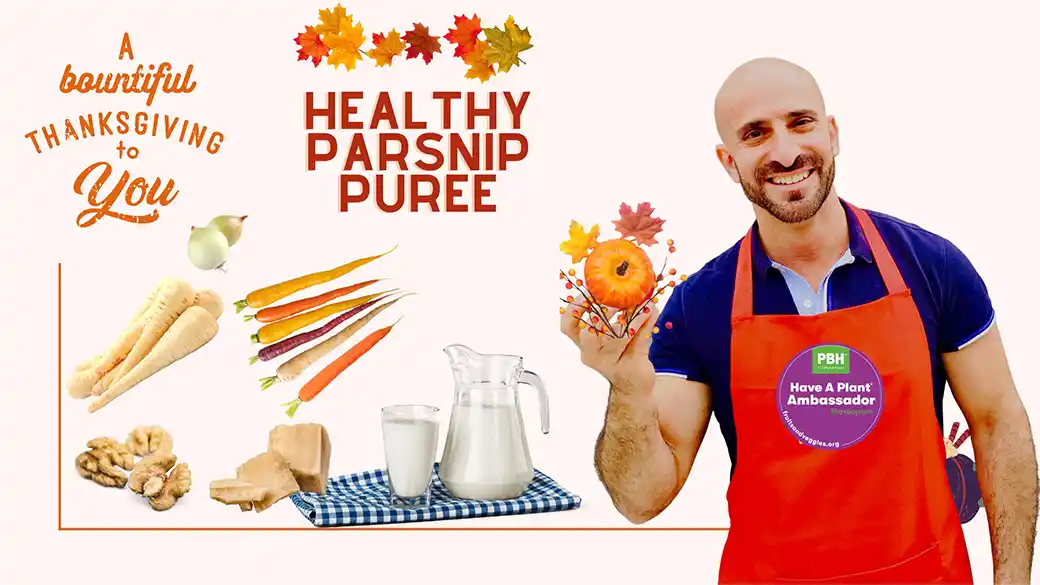 Ingredients
Puree
1-pound parsnips

peeled, thinly sliced

1 tablespoon extra-virgin olive oil

1 small yellow onion

diced

2 teaspoons minced garlic

½ cup Greek yogurt

1 cup 2% milk

separated

2 tablespoons light butter

1/4 cup parmesan cheese

Salt to taste

Pepper to taste
Toppings
1 cup roasted carrots

diced

Walnuts

diced, for garnish
Instructions
Dice and roast carrots.

In a pot heat up the oil and sauté the onions until translucent 3 min. Then add garlic and sauté for another 1 minute.

Add the parsnips, half of the milk, and yogurt to the pot.

Bring to a boil. Reduce heat, cover, and simmer until parsnips are very soft, 10–15 minutes.

Uncover and cook until liquid is reduced by half, about 5 minutes.

Add the other half of the milk and purée in a blend until smooth.

Add butter and parmesan cheese and mix well.

Season with salt and pepper

Top with roasted carrots and chopped walnuts.

Serve immediately or cool and refrigerate. Then heat when ready to serve.
Move over mashed potatoes! This puree is incredible. Trust me, this recipe is perfect for any gathering.
Now it's your turn to go find some parsnips and try this seasonal dish. Wishing you a happy holiday season full of delicious food!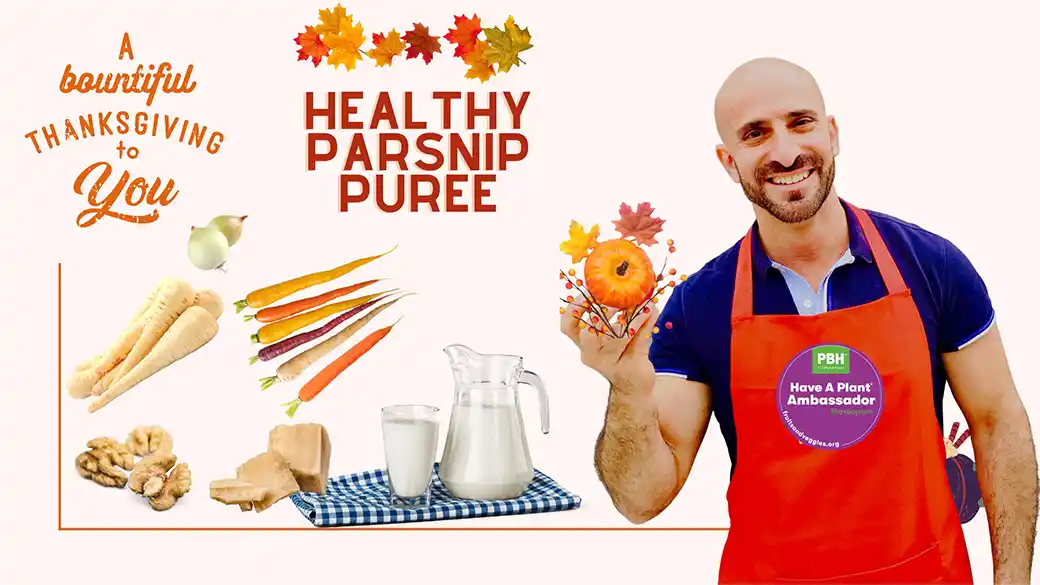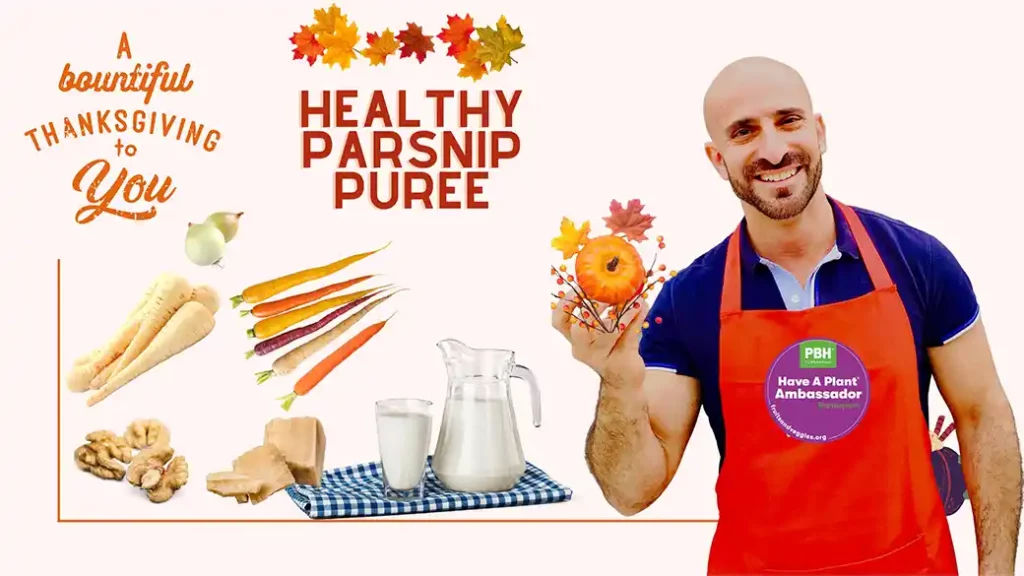 More Holiday Recipes
If you're inspired to create some holiday dishes, here are some other recipes just as delicious as this parsnip puree.