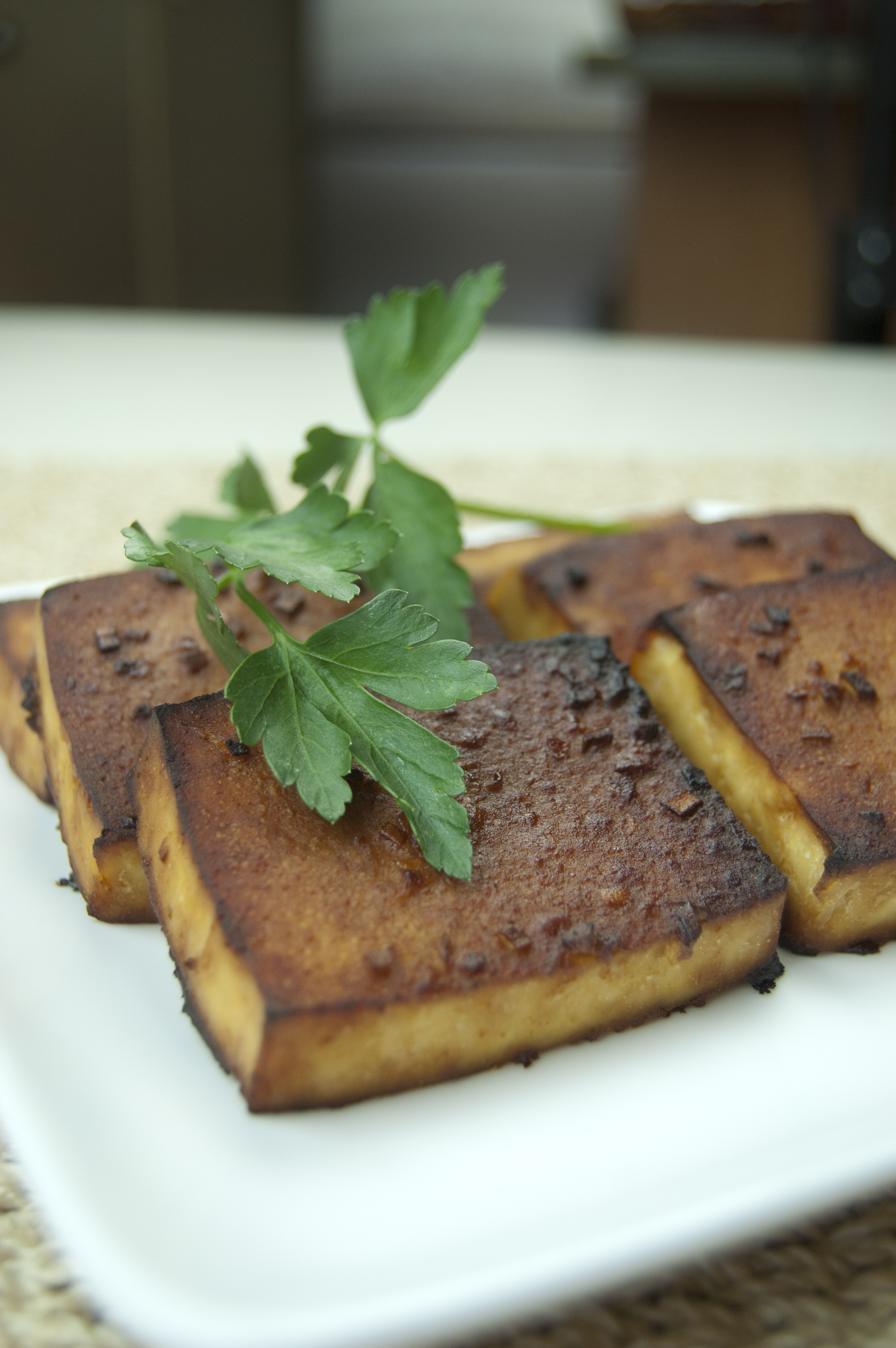 Prep the tofu on a weekend and use it throughout the week. Add to salads, grain dishes, vegetable dishes, or any dish where you want some extra protein.
Reboot Servings: 0.15 Grains & Starches, 1.40 Meat or Vegetarian Meat, 0.85 Fat
Ingredients
Oil spray
1 tablespoon red miso
2 cloves garlic, crushed
2 tablespoons white vinegar
1 tablespoon Bragg's Liquid Aminos (or low sodium soy sauce)
1 block (14 ounces) extra firm tofu, drained
Directions
Preheat the oven to 400 degrees F. Lightly spray a small roasting pan with oil.
To make the marinade, put the miso, garlic, vinegar, and Bragg's into a large, shallow bowl. Mix with a fork to create a smooth, homogenous mixture. Set aside.
Slice tofu into six 1/2-inch slabs. Dip each piece of tofu into marinade, making sure to coat all sides completely. Let tofu rest in the marinade for 30 minutes (the tofu can also be left to marinate overnight in the refrigerator for convenience).
Place each piece of tofu in the pan, 1/2-inch apart. Pour the remaining marinade over each piece of tofu.
Bake for 30 minutes or until crisp and golden around the edges. Let the slices cool slightly before serving.