The best part of this recipe is the use of different spices and herbs that add a combination of flavors and health benefits. Many of these spices, like turmeric and cumin, are known to have anti-inflammatory properties. Using chickpeas also add an extra boost of protein to your diet.
Serves: 2
Ingredients
2/3 cup onion, chopped
4 teaspoons canola oil
1/4 teaspoon cinnamon
1 teaspoon turmeric
1/2 teaspoon cumin
1/2 teaspoon ginger
Dash cayenne pepper
2 5-ounce chicken breasts, cut into 2-inch cubes
½ cup tomato, chopped
½ cup carrots, sliced
2 cups chicken broth
½ cup garbanzo beans
½ cup zucchini, sliced
2 tablespoons raisins
Salt and pepper to taste
1 tsp. chopped mint
Directions
1) Sauté chopped onions in oil until translucent. Mix in cinnamon, turmeric,cumin, ginger, and cayenne pepper.
2) Add the chicken cubes and cook until browned.
3) Add tomato, carrots, and fat-free chicken broth. Bring to a boil. Reduce heat to low, simmer about 20 minutes.
4) Add garbanzo beans, zucchini and raisins. Cook for 10-minutes or until vegetables are tender. Season with salt and pepper. Garnish with chopped mint before serving.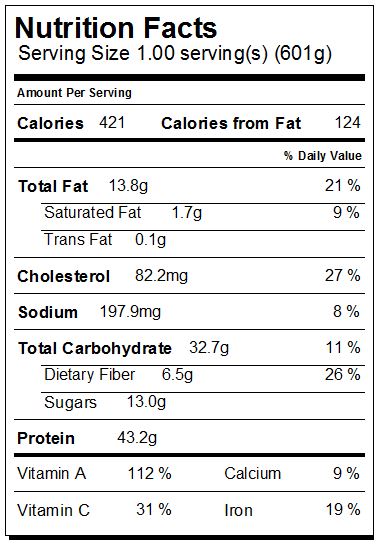 For more recipes using Peruvian superfoods, visit here.