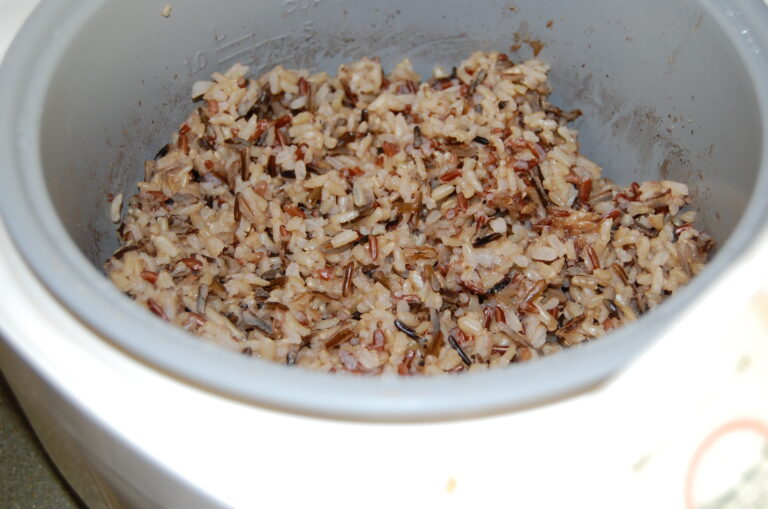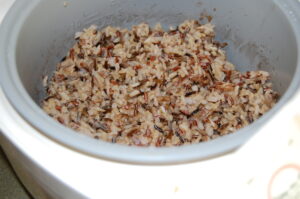 Sunday is a perfect day to prepare your carbohydrates for the week.  Today I used my rice cooker to make a fantastic grain pilaf of Quinoa, Farro and Wild Rice.  I used equal parts of Quinoa, Farro and Wild Rice then used chicken broth (you can use vegetable broth as well) as my water.  Follow your rice cooker directions and in less than 1 hour you will have an absolutely nutritious and delicious grain pilaf.  I have refrigerated my grain pilaf and I will use my grain pilaf as my carbohydrates throughout the week.
Grain Pilaf can be used:
As your side dish when eating dinners
Throw a ½ cup to a 1 cup of pilaf (based on your freebies) to your salads.  This is a great way to add carbohydrates into your salads.  Many people just eats lettuce and feeling hungry right after. But by adding grains you are adding fiber will feel more full for longer.  Also, the grains will make you feel energized since they are a great source of healthy carbohydrates.  If you get salads from work bring your grain pilaf with you and add it to your salads at work.
Make soup and add already cooked grain pilaf.
Also, remember that it is important to add protein to all your meals so you can increase your metabolism and feel more full as well.