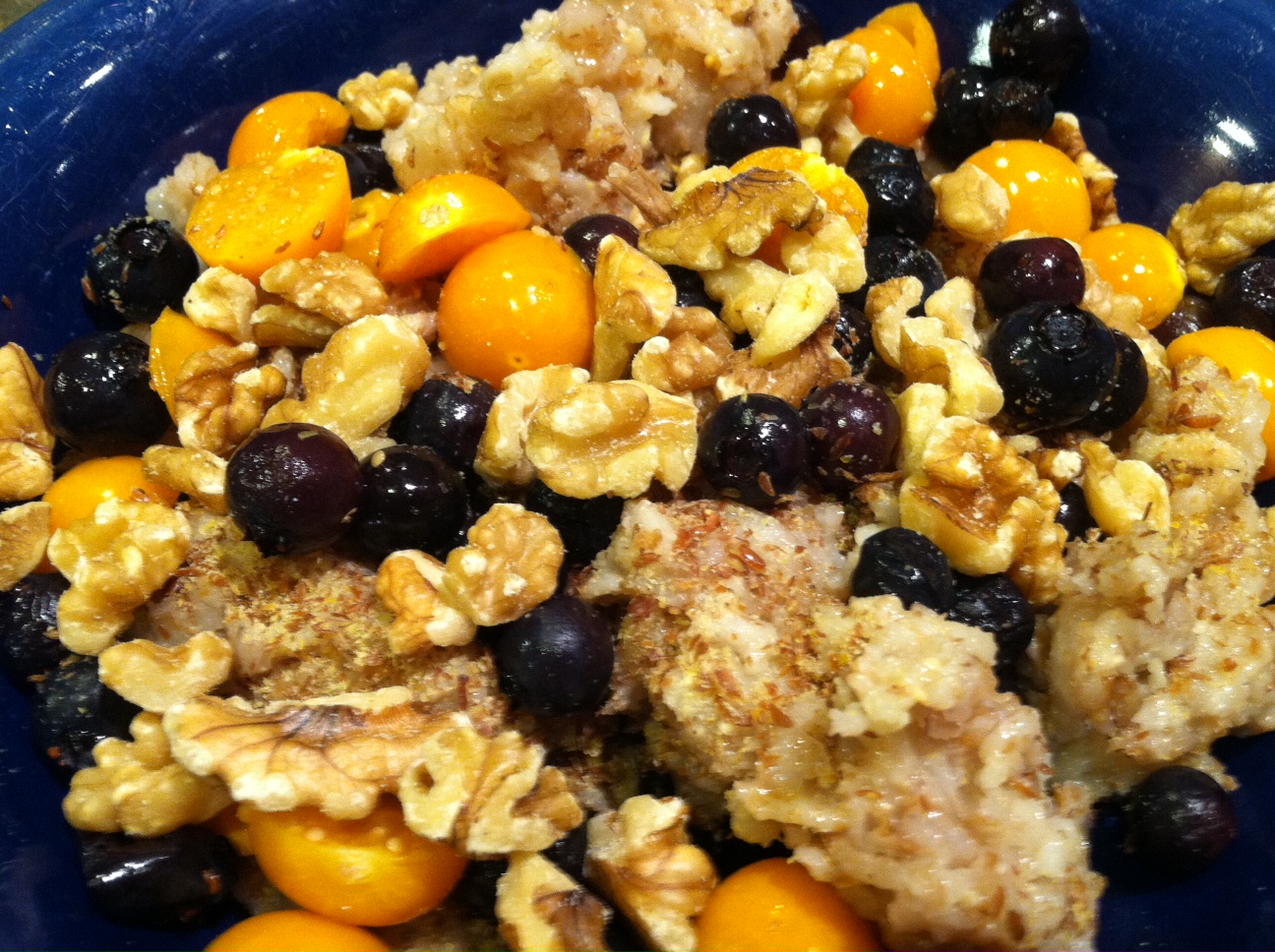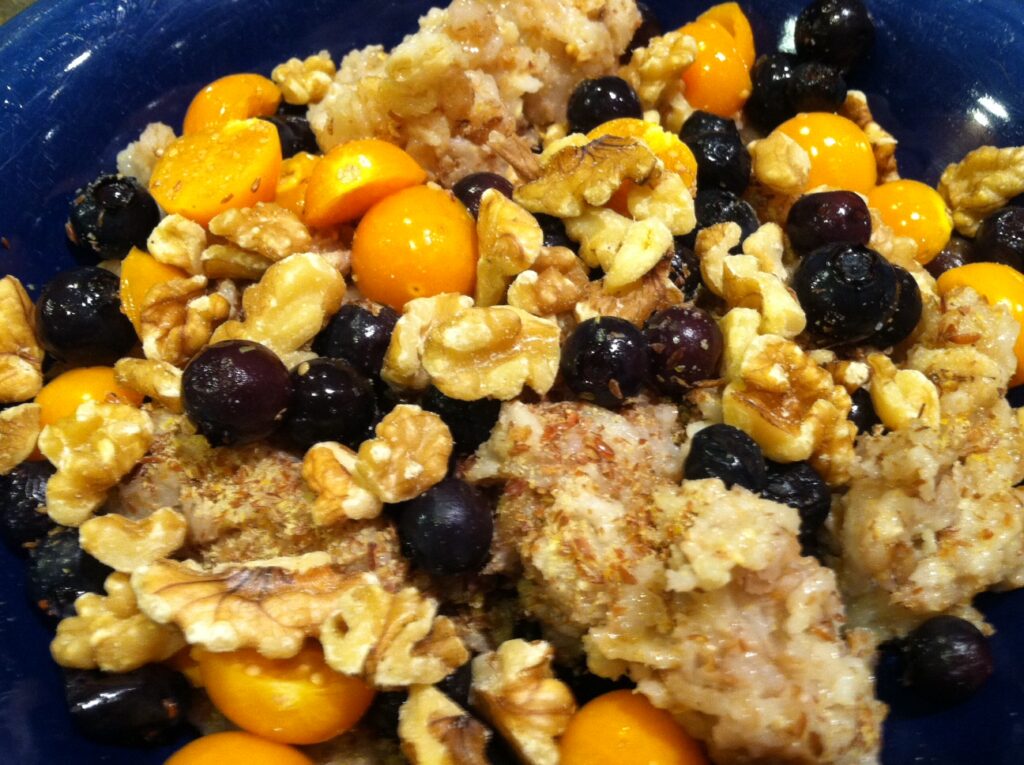 Ingredients
2 cups water
Pinch of salt
1 cup applesauce
2 cinnamon sticks
¼ cup dry quinoa
¼ cup dry oatmeal
¼ cup dry barley
Directions:
Boil two cups of water with a pinch of salt. Add applesauce and cinnamon. When the water boils add the grains. At a low heat cook for about 10-15 minutes.
Yields: 4 Servings
Serve this delicious and super nutritious breakfast with ½ cup blueberries, ½ cup Pichuberries, 2 tablespoons flaxseed meal and 1 tablespoon walnuts. Add cow's milk, soy or almond milk!
QUINOA: Complete protein with vitamins, minerals and antioxidants. Good for you all around.
OATS: Good source of soluble fiber which lowers bad cholesterol.
BARLEY: Good source of inositol. Inositol prevents rigidity of the capillaries.
BLUEBERRIES: Contains powerful antioxidant anthocyanin, great for heart health.
PICHUBERRY: Contains withanolides which are anti-inflammatory and they exhibit potential anticancer activities.
WALNUTS: Contains omega which is good for the brain and heart health.
FLAX SEED: Lignans contains a fiber that is anti-inflammatory.