Halibut is a very delicious white fish with a great texture. Using tomatoes and capers, you really get a little taste of Sicily.
Serves: 1
Ingredients
2 teaspoons olive oil (or canola oil)
1/3 cup onion, chopped
1 clove garlic, chopped
1 cup tomato, peeled, seeded, and diced
½ cup flat-leaf parsley, chopped
1 teaspoon capers
2 cups spinach
1 cup fat-free chicken broth
1 5-ounce halibut (or other white fish)
Salt and pepper to taste
Directions
1) Heat oil in a medium saute pan on medium-high heat. Add onion and garlic and stir occasionally for about 5 minutes, or until onions are translucent.
2) Add tomato, parsley, capers, and spinach. Cook until spinach is wilted.
3) Add chicken broth and simmer for about 5 minutes. Add halibut, cover and cook for 12 minutes, or until fish is cooked through.
4) Season with salt and pepper.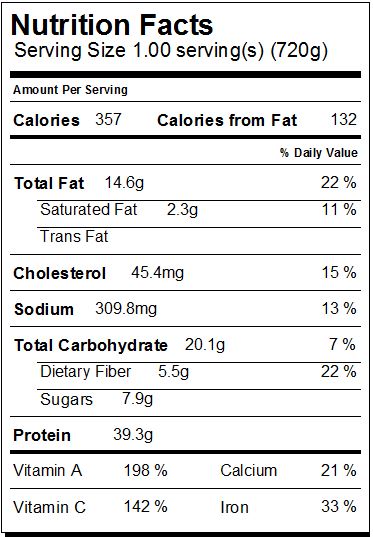 For more recipes using Peruvian superfoods, visit here.