Tabbouleh is a great item to have for any occasion. With amaranth, this recipe packs delicious protein with to this Levantine classic.
Serves: 6 Serving Size: 1 Serving (1 cup)
Ingredients
1 cup amaranth, cooked
2 cups cucumber, diced
½ cup celery, diced
½ red onion, chopped
1 cup tomatoes, diced or cherry
1 cup chickpeas
¼ cup mint, chopped
¼ cup flat-leaf parsley, chopped
4 teaspoons olive oil
2 tablespoons lemon juice
5.6 ounce tofu, cubed
Salt, pepper, and crushed red pepper to taste
Directions
1) Cook amaranth in water according to package directions. While it's cooking, mix olive oil and lemon juice in a small bowl to make your dressing.
2) In a medium bowl, combine cucumber, celery, onion, tomatoes, chickpeas, mint, and parsley. Mix in the dressing.
3) Toss in cooked amaranth and tofu, and season with salt, pepper and crushed red pepper.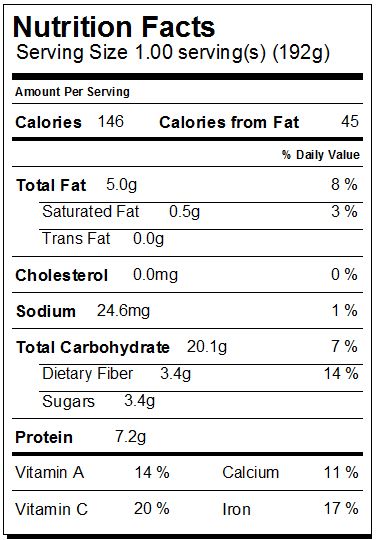 For more recipes using Peruvian superfoods, visit here.