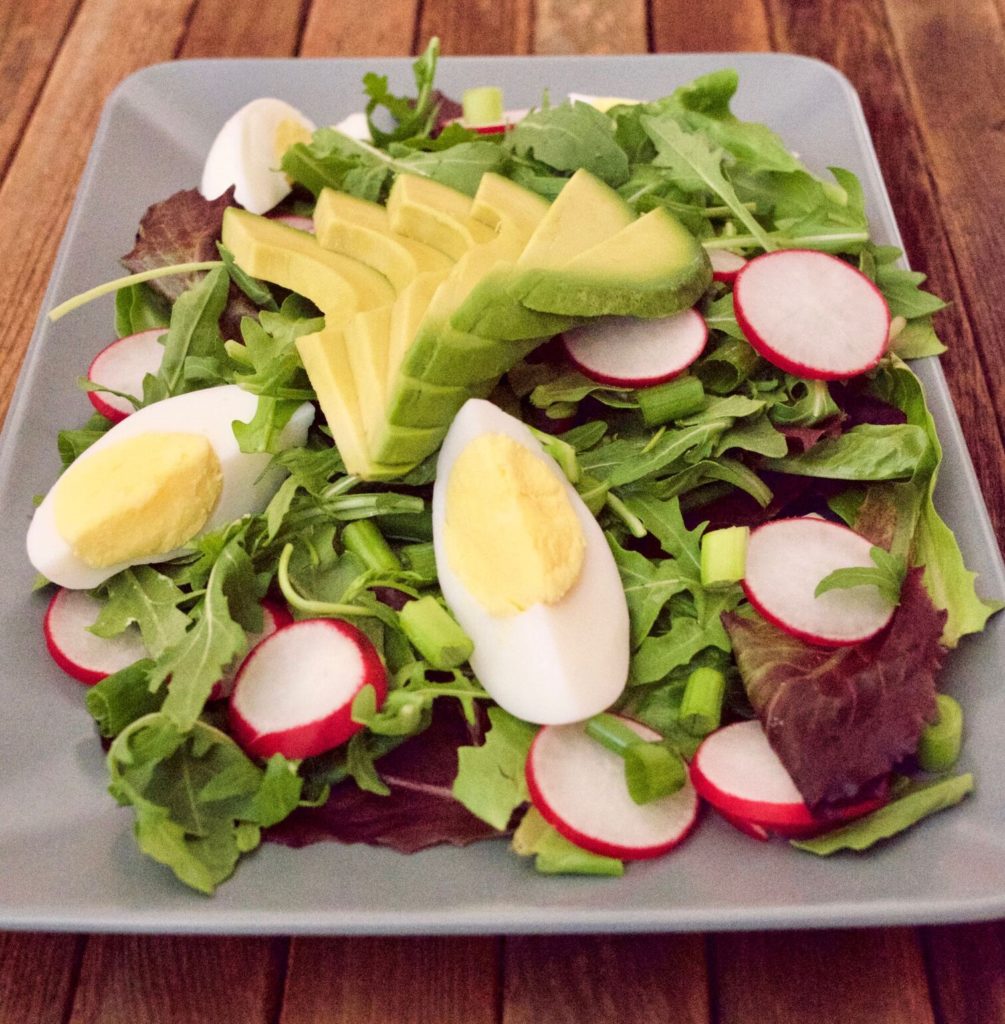 Egg and Avocado Spring Salad
This salad (featured in my book Flat Belly 365) has a perfect blend of carbohydrates from the greens, lean protein from the egg and healthy fats from the delicously creamy California avocado. Each recipe makes one serving of salad and can be enjoyed for either lunch or dinner. For dressing, you can add 1 tablespoon of lemon juice with a light drizzle of olive oil and a dash of salt.
Ingredients:
2 radishes, sliced
2 scallions sliced
1 ½ cup arugula
2 cups baby romaine lettuce
1 hardboiled egg, quartered
1/3 ripe, California Avocado, seeded, peeled and sliced
Directions:
In a medium bowl, add the radishes, scallions, arugula, egg and avocado and romaine lettuce. Toss and mix well.  

Topped with egg and sliced avocado.