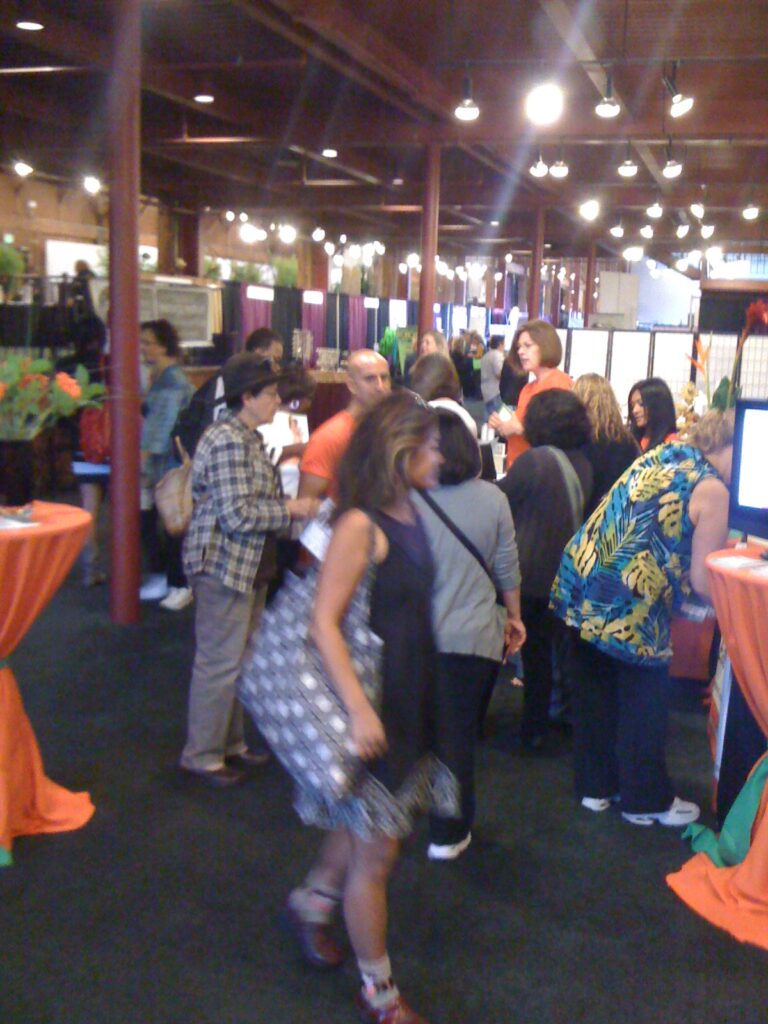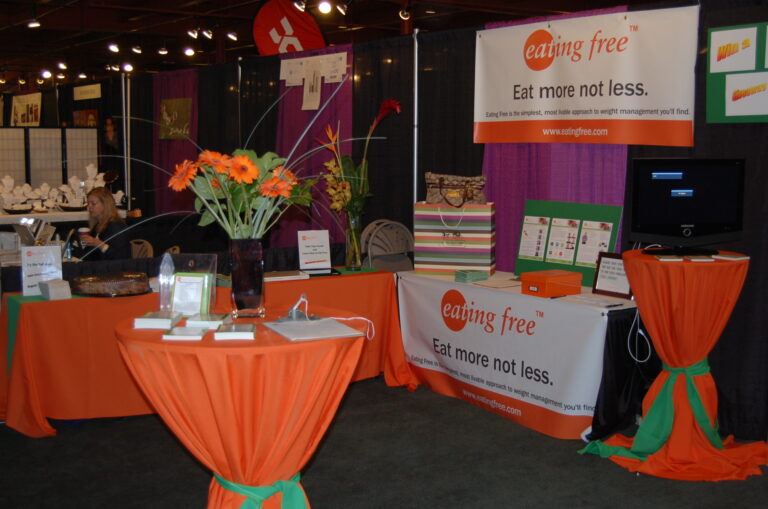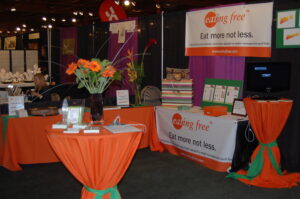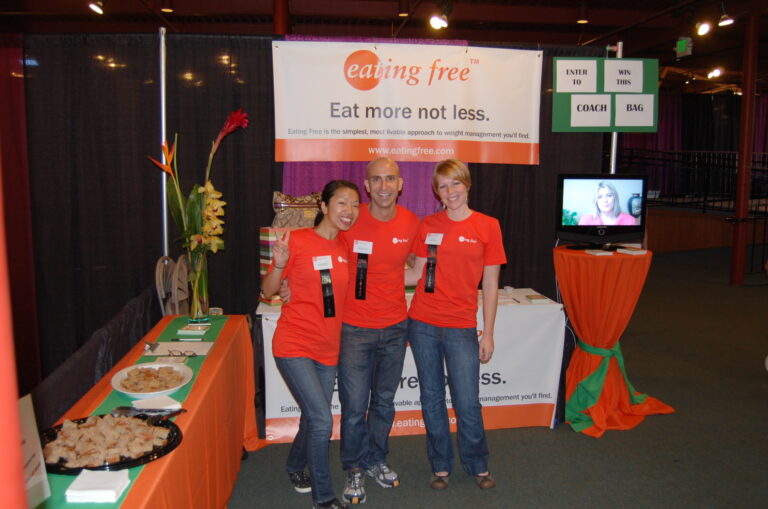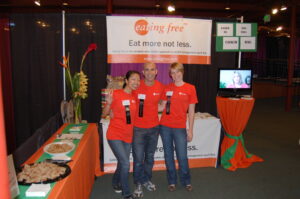 Eating Free had the opportunity to participate in the San Francisco Ultimate Women's Expo this past weekend.  We talked to at least 1000 women that stopped by our booth.  We displayed our beautiful colors, bright orange, green and white glowing, flowers, and two Eating Free banners with our slogan "EAT MORE NOT LESS". We served our delicious Apple Sauce Banana Bread and provided the Freecipe to all of those who tried the bread. Our friend and chef extraordinaire, Traci Higgins from Lilah Belle's, made the yummy Freecipe. We had regular and gluten free banana bread. We also raffled a gorgeous Coach Bag. I loved when I asked some of the women if they wanted to know about Eating Free and they weren't interested, but the second I mentioned raffling a Coach bag, their eyes lit up and they were suddenly delighted to hear about Eating Free.  The Expo was a great success, women were happy and they were able to find almost everything they needed from jewelry, clothing, massages, psychics, to registered dietitians. The only two programs talking about "eating and weight loss" were the Eating Free booth and our local San Francisco branch, MV Nutrition.
This event made us even more excited to continue our quest to make Eating Free a national movement. It was clear to me that Eating Free still has a lot of work to do. I found as I was interacting with the participants that many of them live their lives deprived and restricted from so many foods. Some even believe that is what they need to do and others are just following the trend. One lady shared with me that she does not touch bananas and bread and would therefore not try our delicious recipe. She was proud of her 50 pound weight loss and I congratulated her, but at the same time felt so sorry for her. As I was talking to her, I felt she wanted to know more about Eating Free. I asked her two questions: Is your diet sustainable? And are you not going to eat another banana and piece of bread for the rest of your life? She just did not know what to tell me.
Many women were intrigued about our motto "Eat More Not Less". Some yelled out loud "YEAH Eat More Not Less!" as they walked by. They clearly loved our philosophy while others questioned how one could eat more and lose weight. Many still think that skipping or delaying meals, depriving and cutting food groups out completely is the way to live life if you want to lose weight. My answer to them about Eat More Not less was eat more frequently, eat more variety, eat more balance, eat more of what you like and know how to incorporate the foods you enjoy in your meal plan. We planted at least 1000 seeds and I hope that some of those seeds grow and become Eating Free.