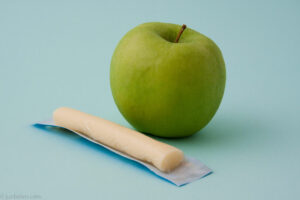 The simplicity and online convenience of Eating Free certainly makes it the easiest weight management program you'll ever use.  But what if you are traveling and – horror of horrors! – don't have Internet access for weeks on end? I recently put the program to the test when I spent a month on safari in Africa.  Here's a few tips:
Avoid airline meals at all costs… unless you plan ahead.  We were fortunate enough to travel by Business Class on the three legs of our journey: SF to Chicago, Chicago to London, and London to Dar Es Salaam in Tanzania.  On each leg, we were given enough food to account for DOUBLE or TRIPLE our daily Eating Free food allocation… plus fatty snacks and liquor.  The problem is that you are completely stationary, bored and – what is the natural inclination? – YOU EAT.
So do yourself a favor if you travel: bring your own food or – if you can – make sure the airline preps a low-fat menu for you.  However, here's a caveat: about 50% of the time – especially with foreign travel – the meals never arrive.  So prepare for these emergencies by having a stash of snacks.
Communicate.  In foreign countries, particularly the Third World, Americans are expected to want large meals featuring rich food… and a lot of sauces.  To prevent this from being a problem, I wrote the following message and had it translated into the language of each country I visited.
For health reasons, I cannot have the following in any of my meals.  Can you make sure my food is NOT prepared with any of the following?
Oils of any kind /Milk/butter/cream/Sauces/Nuts
Also, I prefer to eat chicken or fish only.  Thank you.
Photo credit: Jun Belen