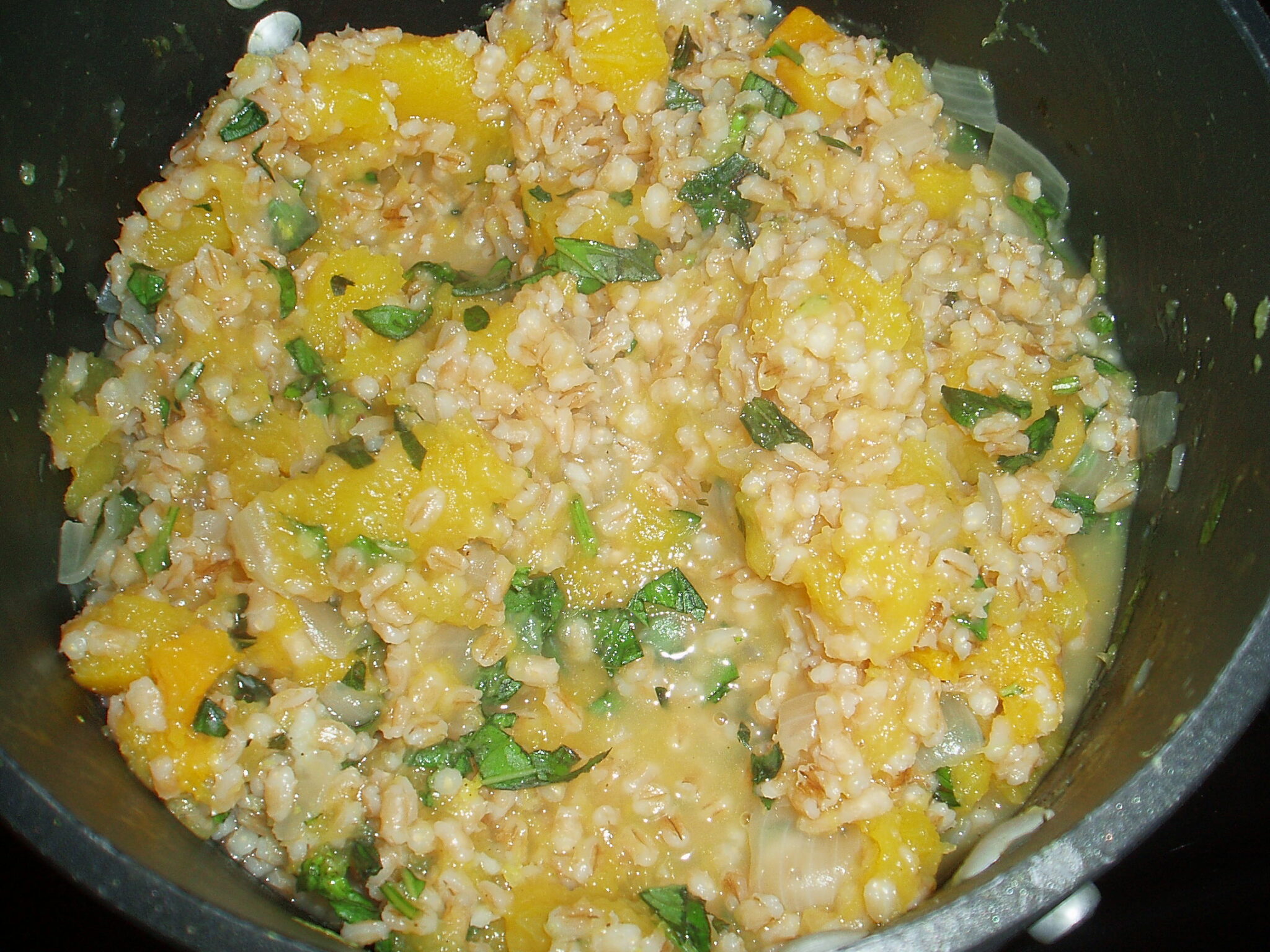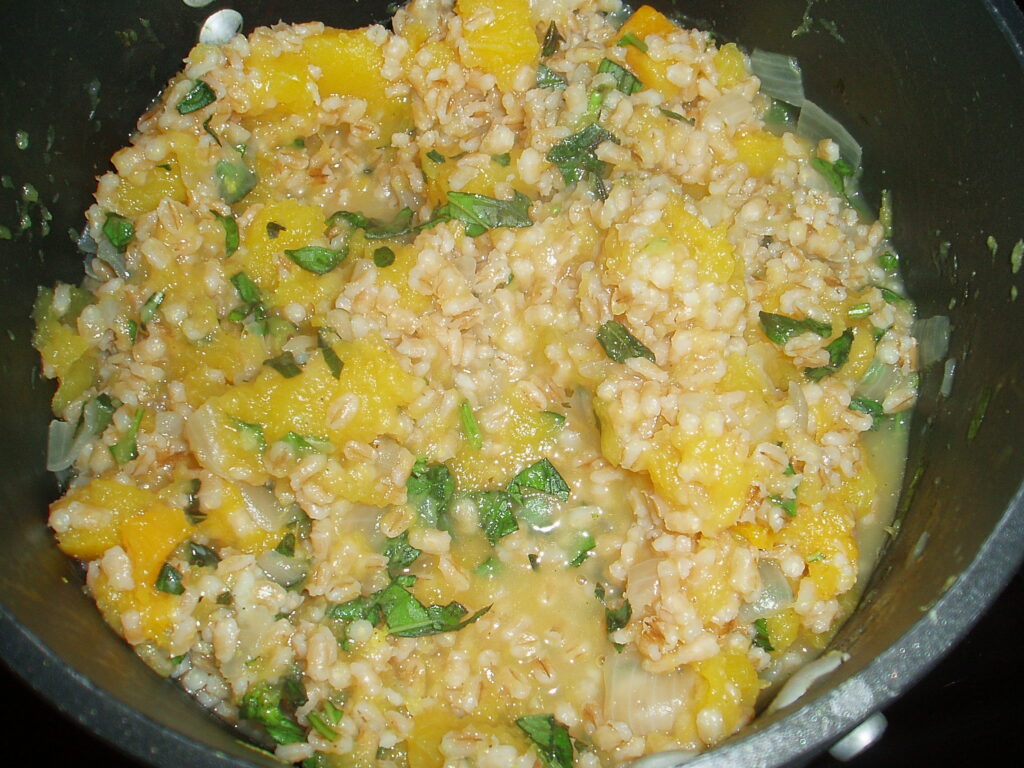 You have to try this butternut squash and barley pilaf. I made it for a dinner party the other night and it was a huge hit. So flavorful and hearty. My guests were amazed at my culinary skills because the dish seems so gourmet, yet it is very simple.
2 teaspoons extra-virgin olive oil
1 medium onion, chopped
1 14-ounce can reduced-sodium chicken broth, or vegetable broth
1 3/4 cups water
1 cup pearl barley
2 cups cubed peeled butternut squash, (3/4-inch cubes) (see Tip)
1/3 cup chopped flat-leaf parsley
1 teaspoon freshly grated lemon zest
1 tablespoon lemon juice
1 clove garlic, minced
1/4 teaspoon salt, or to taste
Freshly ground pepper, to taste
Heat oil in a large saucepan over medium heat. Add onion and cook, stirring often, until softened, 2 to 3 minutes. Add broth, water, barley and squash; bring to a simmer, reduce heat to medium-low and simmer (uncovered) until the barley and squash are tender and most of the liquid has been absorbed, about 45 minutes. Add parsley, lemon zest, lemon juice, garlic, salt and pepper; mix gently.
***Tip: Cut squash in half, scoop out seeds and roast in oven for 40 minutes at 375° Bake. Remove from oven and you can easily peel off the skin
6 Servings
Calories 194, Carbohydrates 40g, Fiber 8g, Protein, 6 g, Fat 2 g
Freebies 2 G&S, 1 Meat