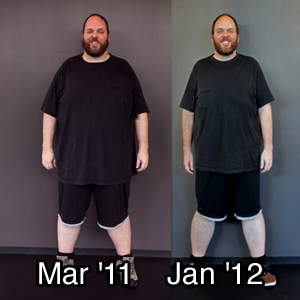 On January 13th, my weigh-in at Eating Free revealed that I had lost 100.1 pounds in just under ten and a half months.  My initial long-term goal was to lose 100 pounds by March 1, 2012, and I managed to get there 7 weeks ahead of that goal.
I'd wondered if I would cry tears of joy on the day I hit the 100 pound marker but I did not.  While it's obviously an important milestone, I still have more weight to lose, so that makes "100" just another number in the grand scheme of things.
However, being the attention whore that I am, I did milk this moment long enough to gather the troops for a Hundred Pound Happy Hour celebration on January 20th.  Nearly 50 friends came out to celebrate with me, including Sarah from Eating Free,
Billy and Mike
from DIAKADI, and of course Lilei, my 100 pound "fitness model," who came out in a red body suit reminiscent of her now famous diagram.
Here are some pictures from the event.   That's Lilei, Billy and I in one picture, and the other is a gratuitous shot of my old jeans (eight sizes, or sixteen inches, larger than my current ones) from ten months ago.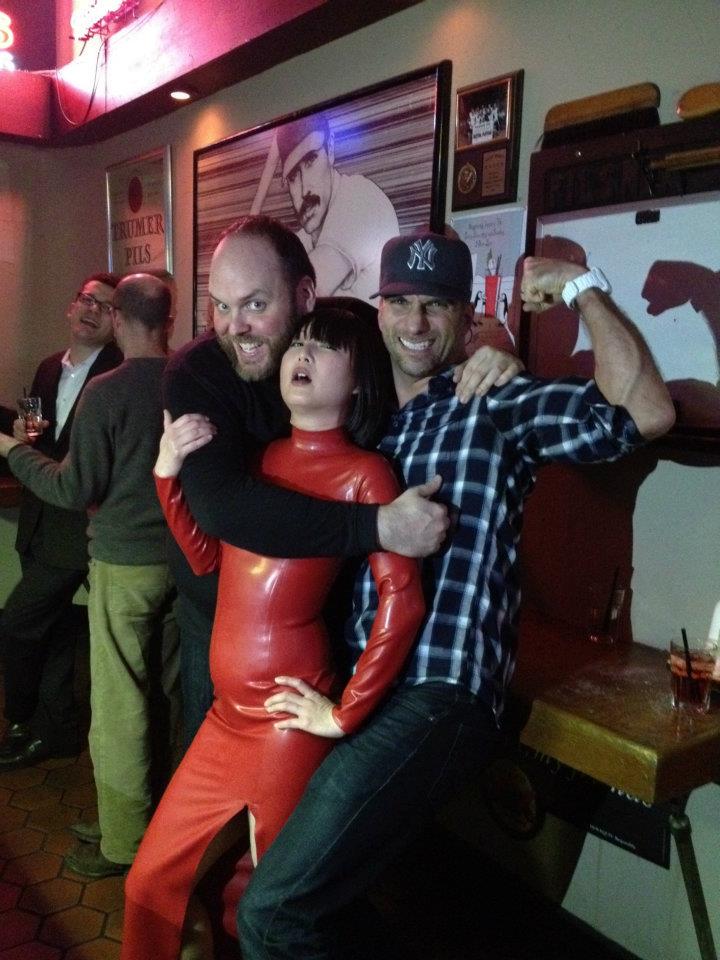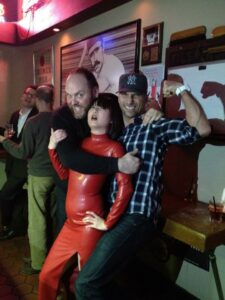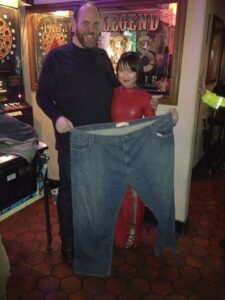 And for good measure, here is the completed Lilei diagram showing Lilei completely filled-in: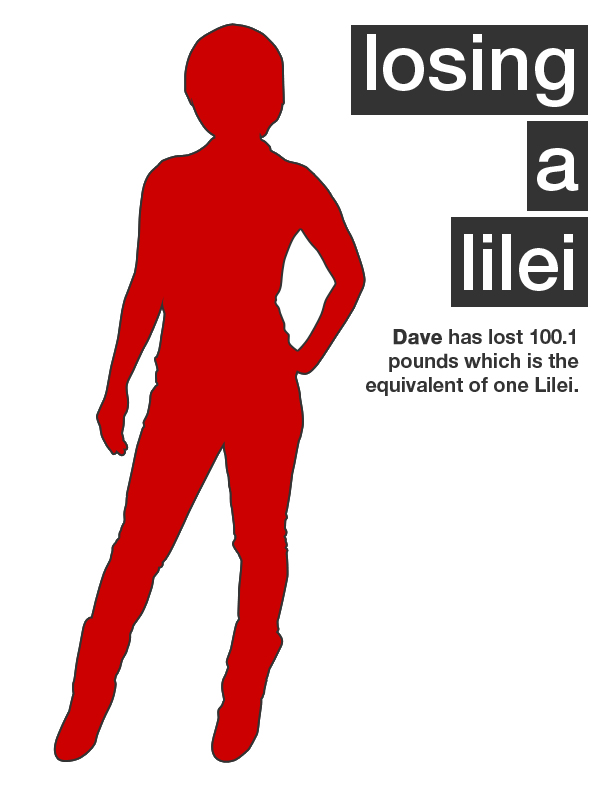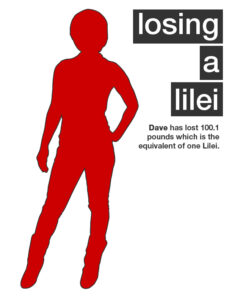 It ended up being a great weekend to reflect on my success.  After pausing to celebrate (and eat way too much at Gorilla BBQ in Pacifica) I am ready to move forward and attack my final 40-50 pounds.  Wish me luck!