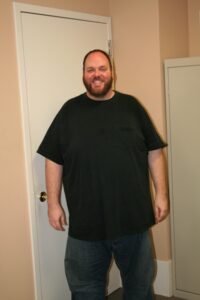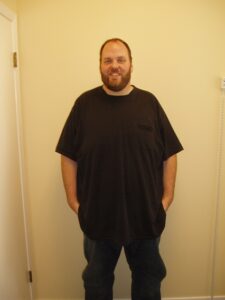 When I bump into people who weren't previously aware that I'm losing weight, and I tell them I've lost over 50 pounds in 20 weeks, the first question is "How did you do it?"
There are a million answers to this question, but here are a few that I have felt have been the most important to my success:
(1)  I was ready.  In my opinion, this answer is the most important one, and sorta the "dealbreaker" for everything.  If I wasn't ready to change my behaviors, then changing my lifestyle would have been a huge waste of my time.  I won't re-hash my Week 8 blog on the topic of "Being Ready," but I assure you, if you're ready for change, you probably know it.  So GO FOR IT!
(2)  Eating breakfast and snacks.  If you're like me, every time you hear "Breakfast is the most important meal of the day" you think "blah blah blah whatever."  Well, it turns out, I've been eating breakfast every day since I started Eating Free and…there's definitely something to it.  Eating breakfast within the first hour of waking helps your metabolism.  I've also found that eating a late-afternoon snack every day keeps me from starving and therefore eating too much at dinner.
(3)  Combining food groups.  A good breakfast might be a combination of grains, fruit, protein and fat and maybe a good dinner might be a combination of grains, vegetables, protein and fat.  My most common snacks end up being at least two food groups, like some combination of fruit, yogurt, nuts.  My friend, Sarah Koszyk, at Eating Free says that combining helps satiate and control your appetite.
(4)  Exercise.  No way around this, people!  Turns out you have to suck it up and get off the couch and go out.  I've been blessed with an amazing trainer, Billy Polson, at an amazing gym (Daikadi Body) who creates an amazing custom program for me, but if you don't have access to that, there's nothing stopping you from getting out and going for a walk several times a week.  If you drive everywhere, then go drive to a location where you can walk.  If it's too hot and humid where you live, drive to the mall, and walk in the air conditioning.  Walk.  Swim.  Ride a bike.  Whatever.  Get moving!  (All this stuff just gets easier as the weight comes off.)
(5)  No excuses.  I had to stop letting "I'm too busy" or "I'm too tired" be excuses for eating poorly.  Grabbing fast food between work and rehearsal, because it's all I have time for, just isn't acceptable any more.  I plan ahead or make the time I need to eat right.  If your slogan is "I don't have time to exercise," see #1.  You probably aren't ready.  I can say this because I've been using that excuse since 1991, I have truly been a masterful expert at using that excuse.
(6)  Patience.  All of this progress has required quite a bit of patience.  Historically, I'm not a very patient fellow.  When I figured out that getting to my goal weight might take 15 months from start to finish, it was a pretty overwhelming thought, but I'm really trying to take it one day at a time by worrying only about this week, not next week or next month or next year.  So far, so good…