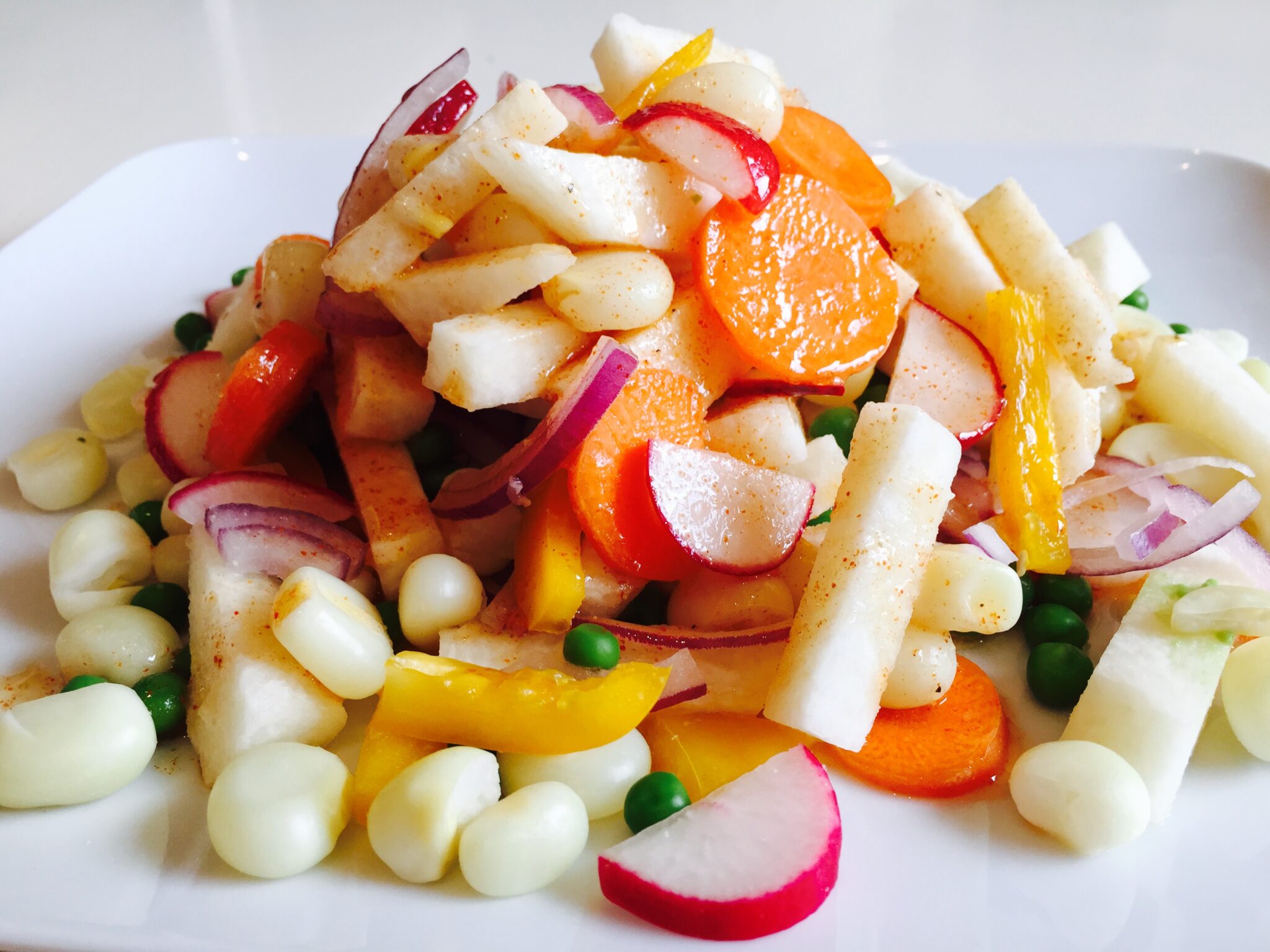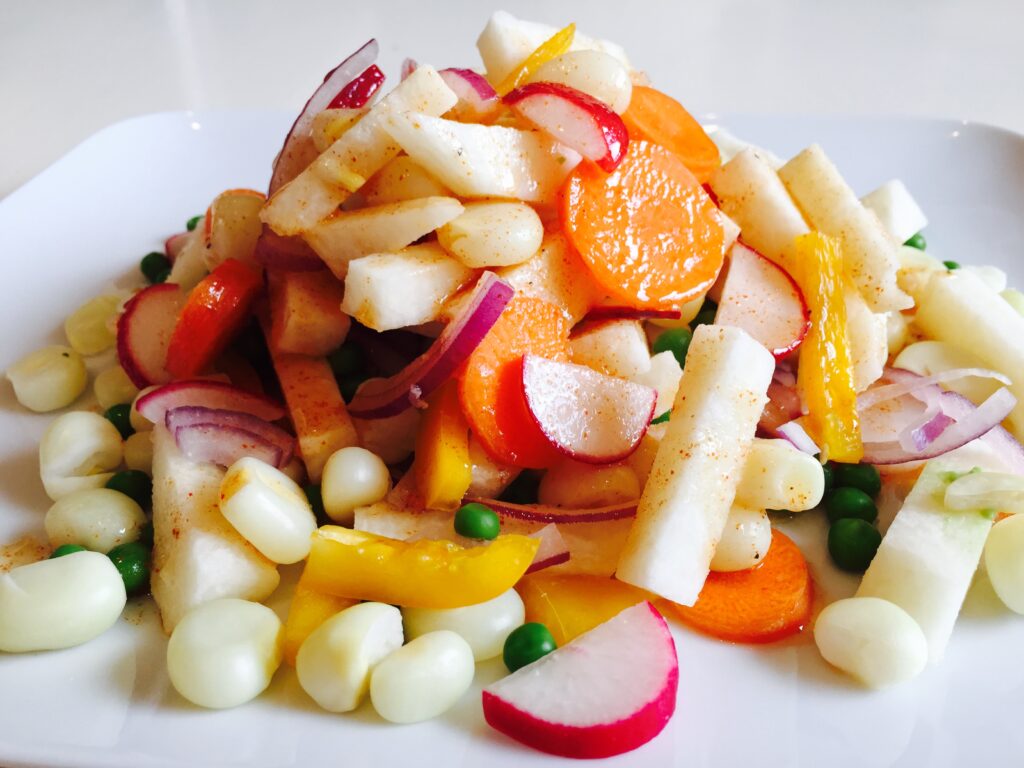 Jicama is a crisp, white fleshed tuber that is enjoyed in Mexico and used in a variety of foods such as salads or as a potato substitute. Jicama's great as a low carb, low calorie food item providing about 37% of your dietary fiber with only 9 grams of carbohydrates, all within a ¾ cup serving. An added bonus is that it is only 49 calories, ideal for weight loss. In this recipe, I combine jicama with choclo, a large corn kernel from the Andes, a mountain range that covers Peru, Bolivia, and Ecuador. Together they create a refreshing salad that brings fresh, hearty goodness to your table.
Servings: 5 Serving Size: 1 cup
Ingredients:
For Dressing
2 tablespoons white wine vinegar
1 tablespoon chili powder
2 tablespoon lime juice
1 cup canola oil
1 teaspoon salt
1/2 black pepper
For Salad
1 pound cooked choclo
½ medium yellow bell pepper, cut into matchsticks
1 medium carrot, sliced into thin rounds
1 cup jicama, sliced into strips
¼ medium red onion, cut into half-moon slivers
Directions:
Put the vinegar, chili, lime juice, oil, salt, and pepper in a small bowl. Mix and set aside to marinate for 15 minutes.
Combine the choclo, bell pepper, carrot, jicama and onion in a large bowl. Add the dressing and toss to combine.