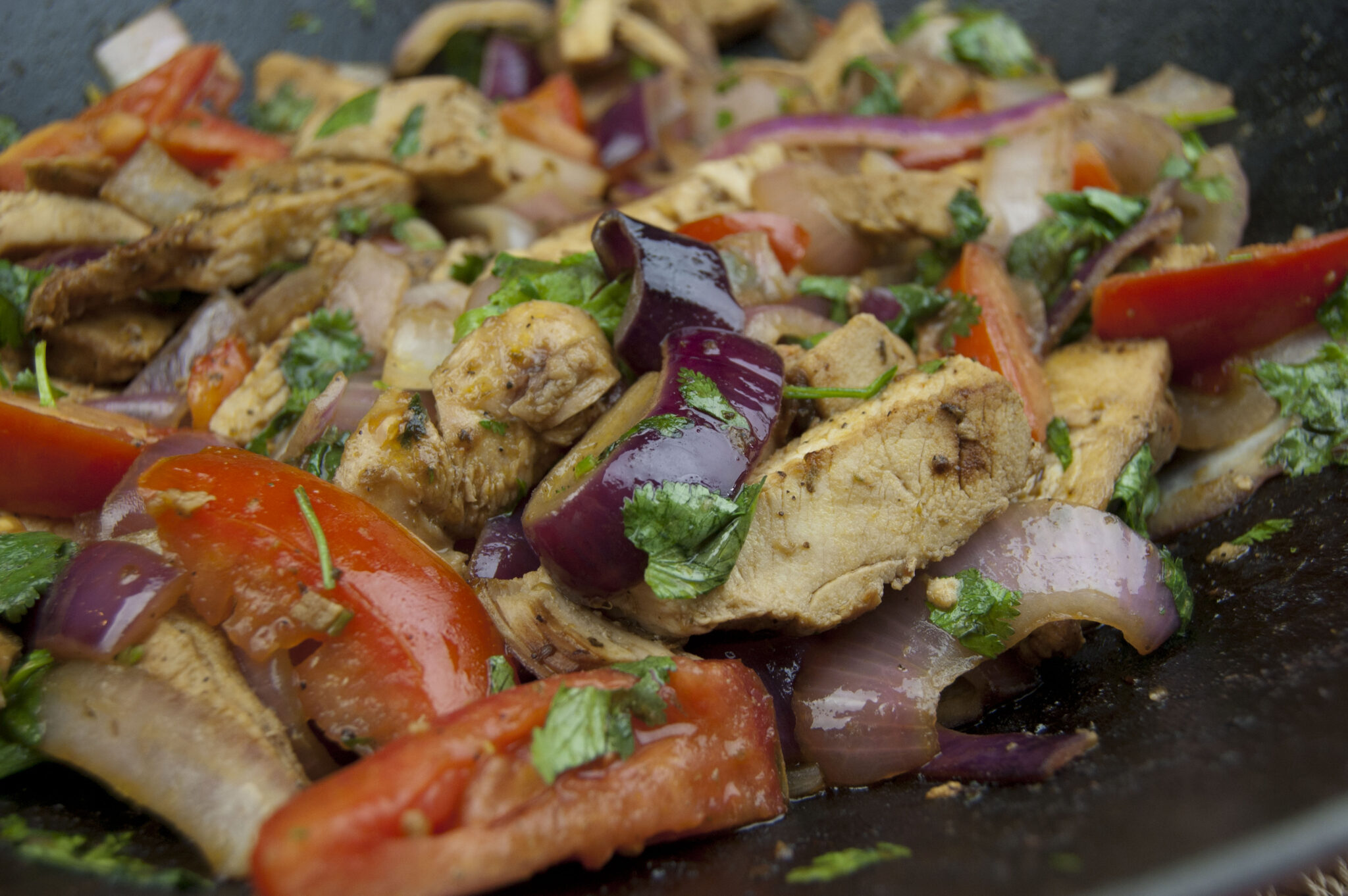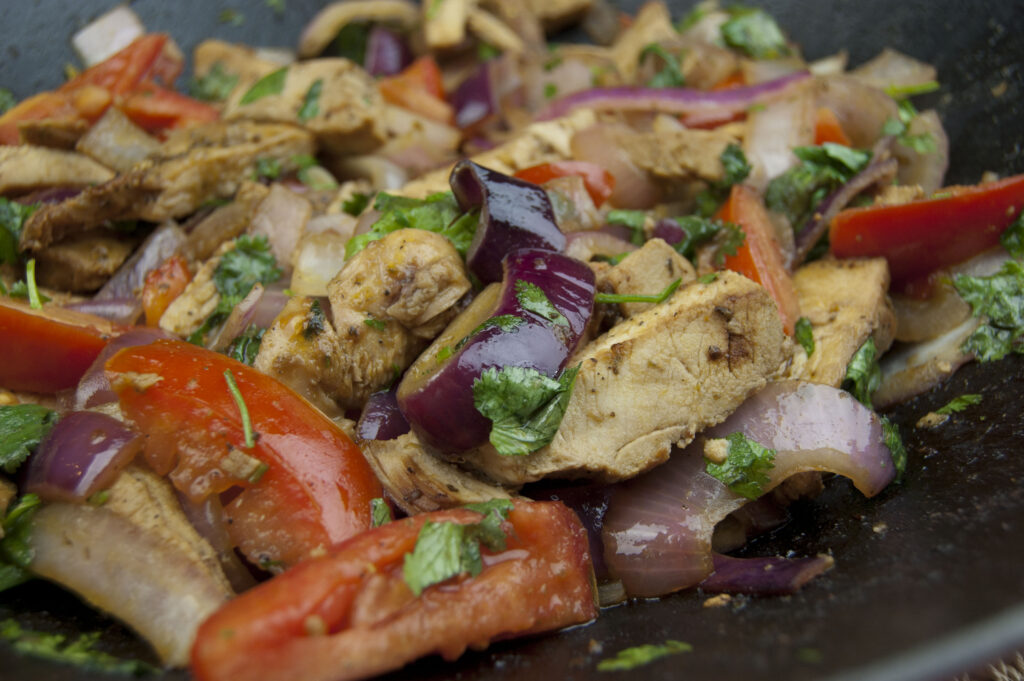 Lomo saltado, traditionally, is a beef stir fry and a very popular dish in Peru. It is obviously Asian influenced and is commonly found in the ubiquitous Chifa (Peruvian-Chinese) restaurants as well as in many home kitchens. Here, I decided to make it with chicken for a different flavor experience.
Serves: 4
Ingredients
2 tablespoons canola oil
1 pound cooked chicken breast, strips
salt and pepper to taste
1 to 2 teaspoons of cumin to taste
2 red onions, cut into "sticks"
1 clove garlic, minced
1 tablespoon aji sauce
2 tablespoons balsamic vinegar
2 tomatoes, cut into "sticks"
3 tablespoons soy sauce
2 tablespoons chopped cilantro
Directions
1) Heat the oil and saute the chicken in a pan. Season with salt and pepper and stir in the cumin. Remove the meat from the pan.
2) Add the onions, garlic, aji, and vinegar to the pan. Cook for 2 to 3 minutes. Add the tomatoes and mix well. Return the chicken to the pan, add the soy sauce, and sprinkle with cilantro. Stir and serve immediately.